The fields of the laboratory research:
fundamental and applied scientific research from the standpoint of an interdisciplinary approach to the issues of health formation of the main participants of educational relations;
involvement of Moscow educational institutions in the research activity of teachers;
development and organization of temporary creative scientific teams;
cooperation with other institutions and departments, coordination of scientific and practical activities in the development, testing and implementation of new means, methods and forms of work with participants in educational relations;
implementation of the results into the educational process;
training of teachers who are competent in health saving and strengthening of the educational process participants;
conducting scientific and practical events: conferences, meetings, round tables with the scientific and pedagogical community within the framework of the fields of the laboratory research.
Based on the research results, the laboratory is implementing several practical projects:
Developing of a complex program of physical and mental development of children and teenagers that is focused on creating a healthy lifestyle in the context of implementing of Federal State Education Standards.
The bimestral system of the organization of academic year is a new resource for health-forming education in the context of implementing of Federal State Education Standards.
Research of the influence of the "Ready for work and defense" complex on the development of the system of forming physical culture in general education institutions of Moscow.
Defining criteria of psychosomatic health of students of teacher training colleges as a factor of successful teacher's work at school.
Scientific and methodological support of the health forming of students as an important competence of a teacher in the framework of the teacher's professional standard.
Developing and testing recommendations for teachers in the administering first aid, taking into account the legislative requirements.
Interaction of somatic and psychological variables: the model of the deterministic ring.
The influence of psychoemotional state of teachers on psycho-physiological and socio-psychological indicators of schoolchildren's development.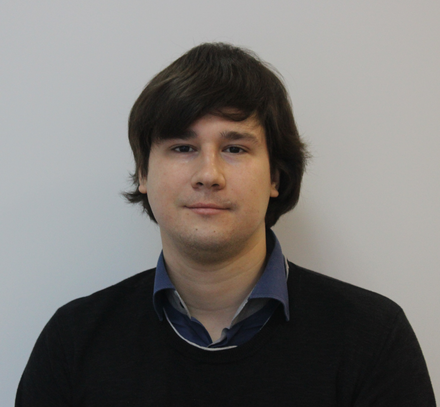 Ivan Koshelev
Specialist at the Laboratory of Health Promotion in Education
More...
---