MCU Brand Guidelines
The brand guidelines describe the visual identity of Moscow City University. They feature various typefaces of the university name, logo, branded colors and fonts, as well as the rules and principles of their usage.
Name
The full name of the university in English:
Moscow City University (MCU)
Logos with the names of MCU departments
Branded colors and font
The branded colors of MCU are red, dark gray, and gray.
The basic font expressing the MCU's visual identity is Museo Sans Cyrillic.
Helvetica or Arial can be used as an alternative font when it is not possible to use the basic font.
Templates and layouts
Presentation template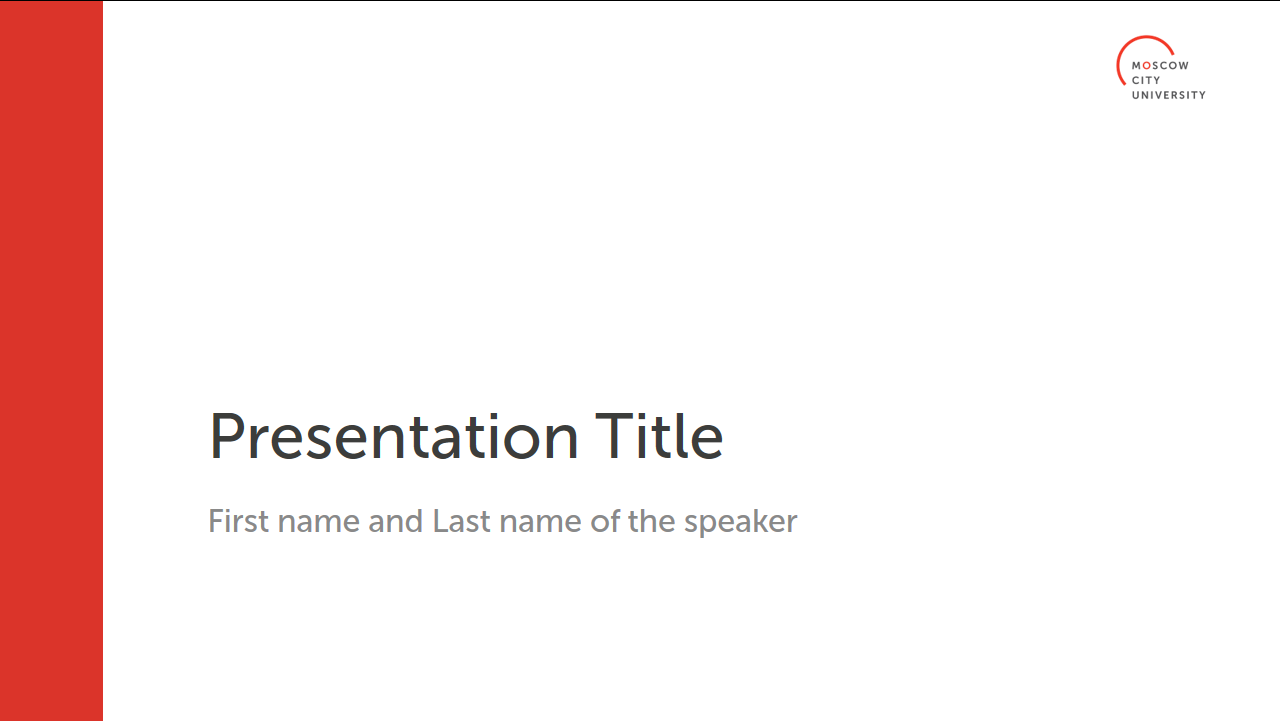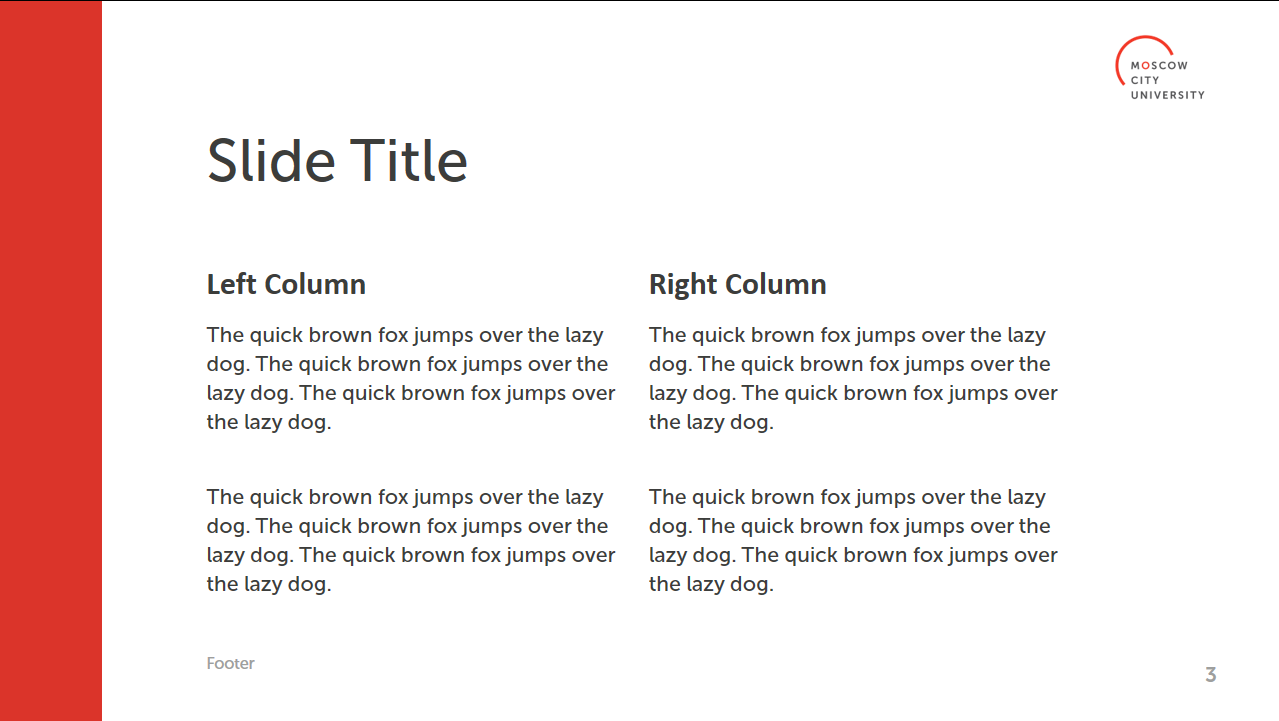 Backgrounds for Microsoft Teams и Zoom
Christmas Version