The research at MCU is mostly focused on social and educational issues and is conducted at the laboratories of the Institute of System Projects, as well as specialized laboratories of the other institutes. Research findings are implemented in the educational practices of the University and novel educational projects.
Pursuing big ideas and sharing what we learn, we make MCU a stimulating place to study.
A number of dissertation boards are functioning at MCU, providing opportunities for PhD and doctoral thesis defense in the following research areas:
  Education
General pedagogy, history of pedagogy and education
Theory and teaching methods (music, fine arts)
Theory and teaching methods (mathеmatics, information technologies, IT-based education)
Correctional pedagogy (surdopedagogy, tiflopedagogy, logopaedics, teaching visually impaired and differently abled children)
Theory, methods and management of social and cultural activities
Theory and teaching methods of professional education
  Languages and Literature
Russian literature
Russian language
Germaniс languages
Theory of language
Historical, typological and comparative language studies
Foreign literature (West Europe, North and South America, 17—21 centuries)
  Psychology
General psychology, personal psychology, history of psychology
Educational psychology
Correctional psychology 
  Philosophy
History of philosophy
Social philosophy
Philosophical anthropology, philosophy of culture 
72
EXTERNAL PHD STUDENTS IN 2017
3
DOCTORAL RESEARCH SCHOLARS IN 2017
The Number of Publications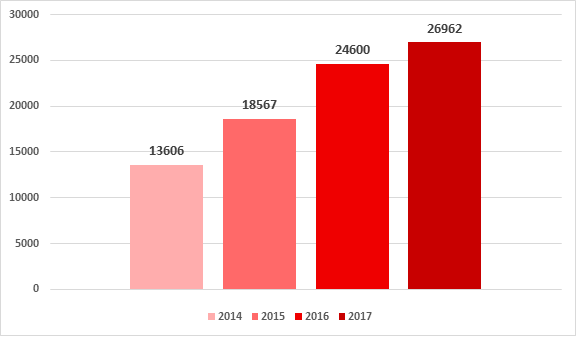 The Number of Citations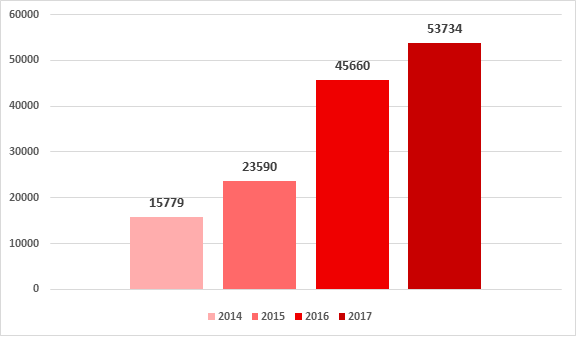 The Hirsh Index

The Index of Research Efficiency by the Russian Ministry of Education and Science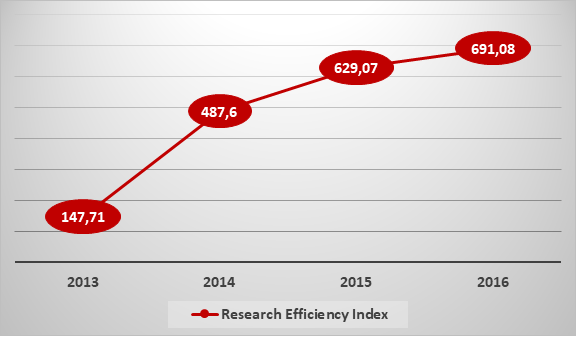 You can learn more about the research undertaken at MCU by visiting the research page of the relevant department or institute. For cross-disciplinary research please visit the Laboratories section.
MCU Academic Journal Vestnik
The MCU academic journal Vestnik was established in 2008. Since then it has been publishing peer-reviewed papers by MCU's PhD degree students and faculty members, as well as researchers from other Russian universities. The Journal is included in the list of Russian scientific periodicals approved by the State Commission for Academic Degrees and Titles.
The MCU Vestnik comprises 8 series that examine the latest findings in the following research areas:
Natural Sciences

Informatics and Informatization of Educatioт

Historical Studies

Pedagogy and Psychology

 
Philology. Theory of Linguistics. Linguistic Education

Philosophical Sciences

Economics

Legal Sciences