The Institute of Foreign Languages hosted a Christmas visit of a student delegation from Hong Kong universities on December 27. The delegation included more than 30 student representatives from such famous universities of Hong Kong as The Education University of Hong Kong, The Hong Kong University of Science and Technology, Hong Kong Polytechnic University, The Chinese University of Hong Kong, Hang Seng University of Hong Kong, City University of Hong Kong.
The meeting was conducted in the Chinese Hall at the Institute of Foreign Languages and featured an official and enterntaining parts. Head of the International Relations Department Daria Milyeva, Deputy Head of the Chinese Language Department Valentina Vashkyavichus and Departments' Senior Lecturer Kristina Kotsik welcomed the students and gave a brief introduction of MCU.
The Chinese students introduced their universities, region, culture and traditions, offering an overview of young people's life in Hong Kong.
In their turn, the 2nd year students of the Chinese Language Department shared a glimpse of Russian culture by performing songs, poems and giving a workshop on traditional Russian dancing. The Russian students were quite fluent in Chinese and showed excellent cross-cultural communication skills.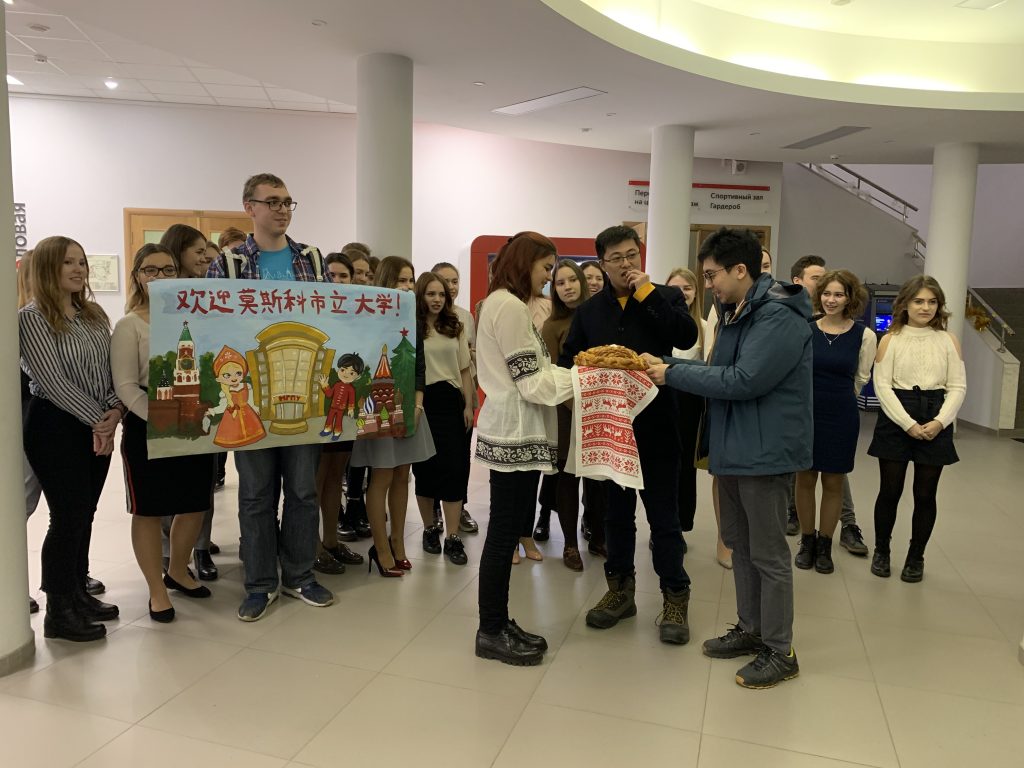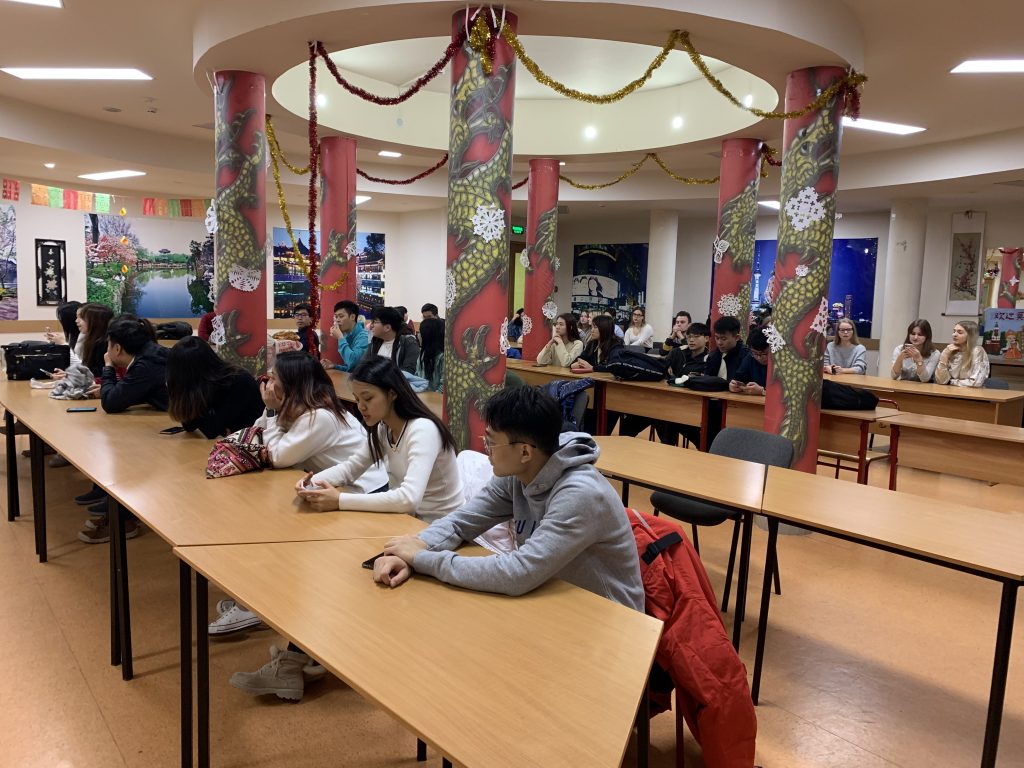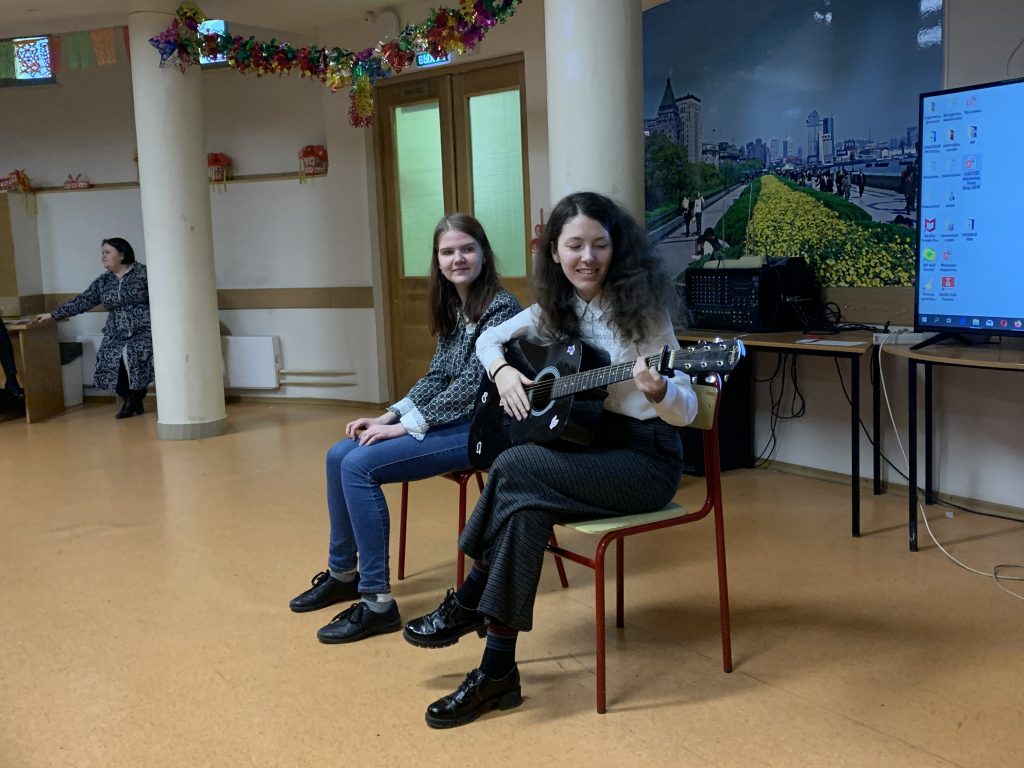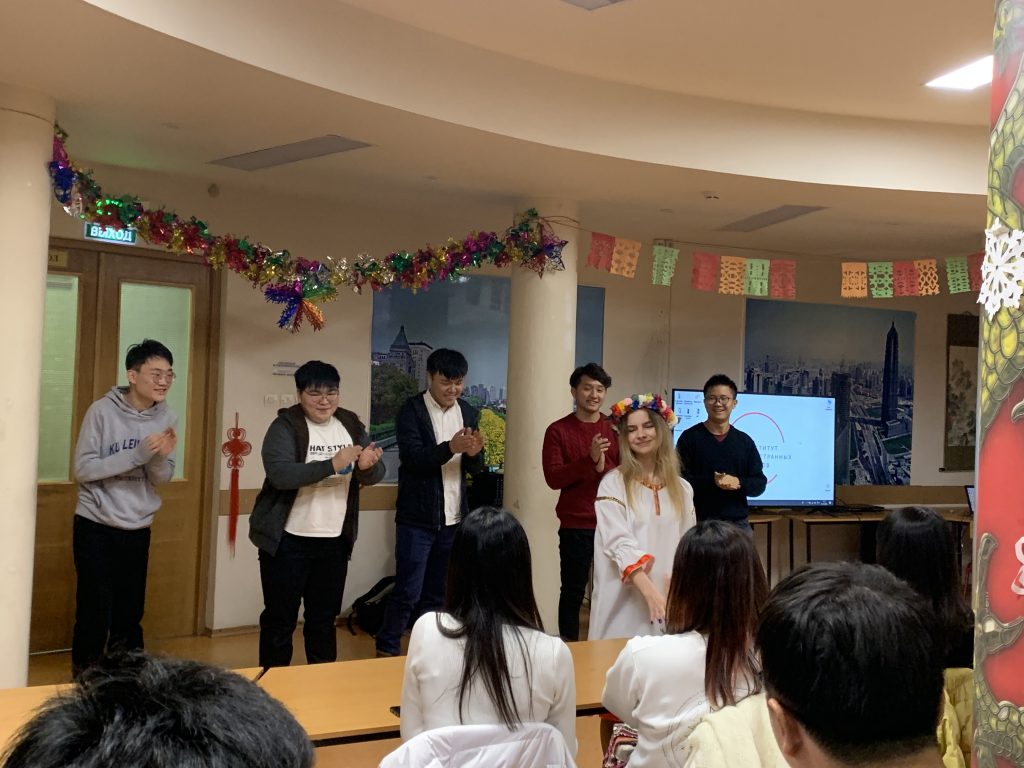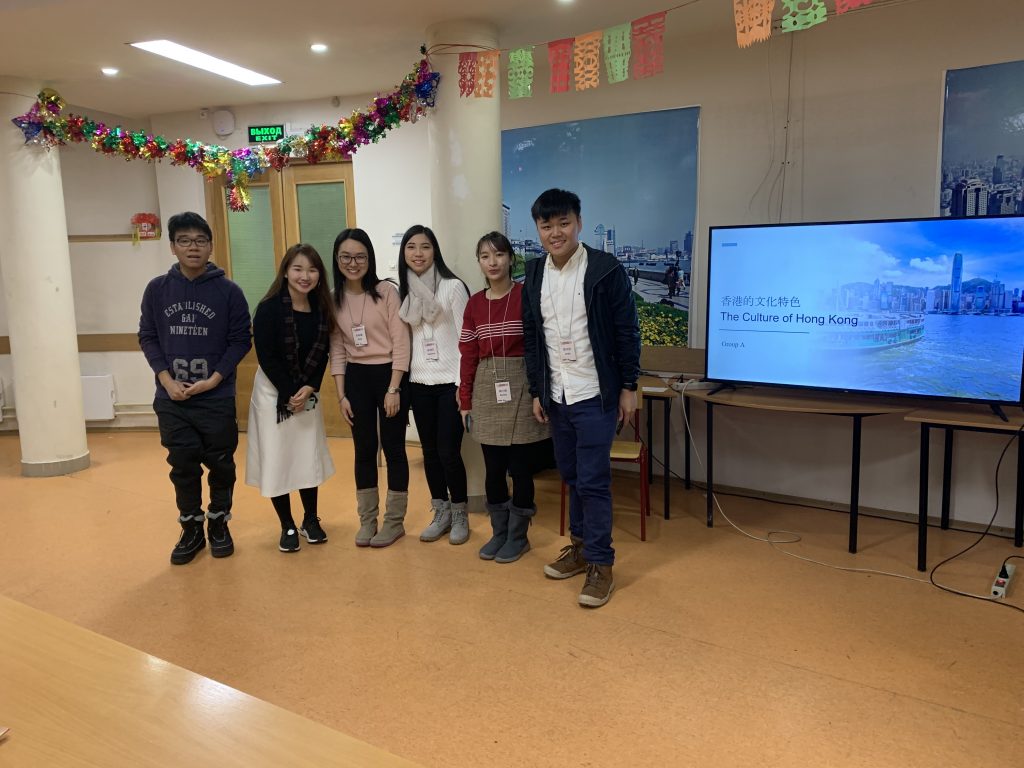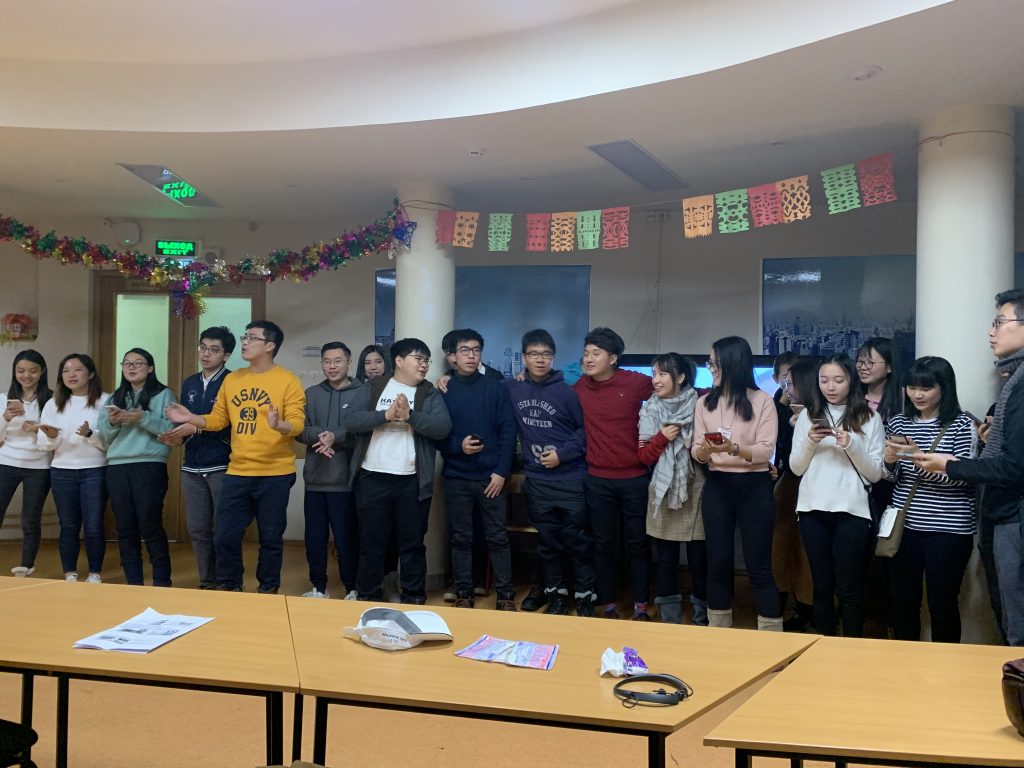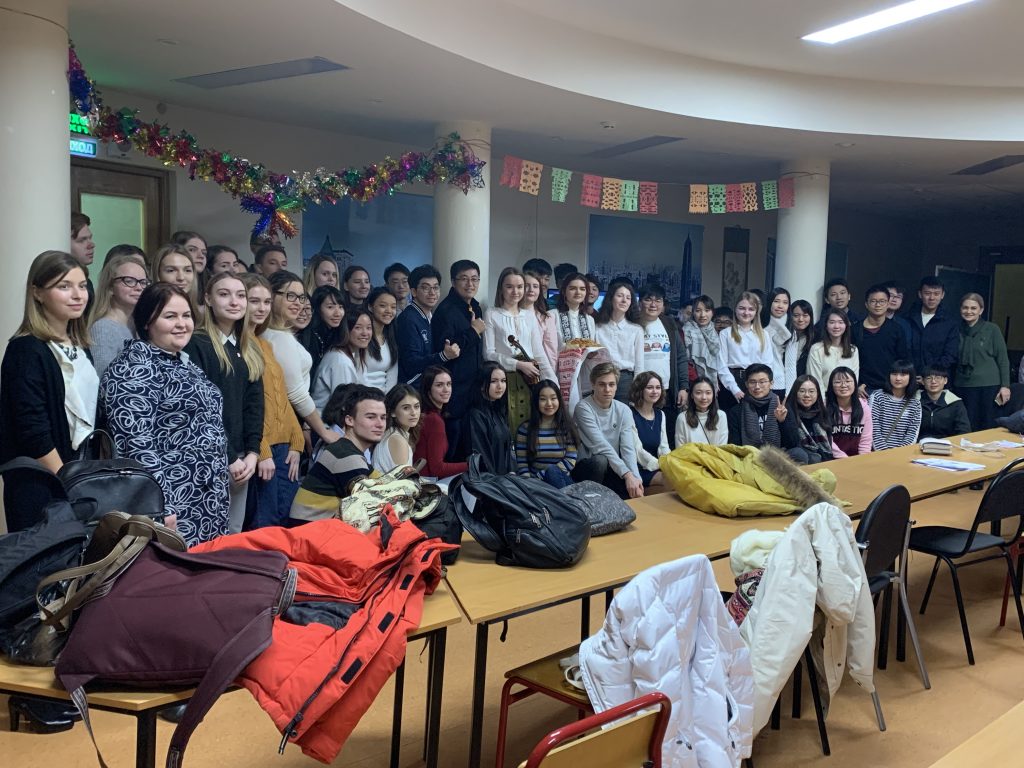 The meeting turned out to be heart-warming and friendly and laid a foundation for future cooperation between the students and faculty of MCU and universities of Hong Kong.