Moscow City University has entered the leaders group of the Ranking "Digital Internationalization: English-language Internet Resources of Russian Universities" compiled by the Russian International Affairs Council (RIAC). In 2022, MCU gained 8 additional points and moved up from the 11th position to the 7th position in the Ranking.
The Digital Internationalization Ranking was developed in 2015 and has been calculated annually using the unique research methodology designed by RIAC which is based on the content-study of the English-language digital platforms of Russian universities. The ranking includes 68 Russian universities that are ranged into 3 groups based on the quality and diversity of their published content: leaders (73-99 points out of the max. 108 points), runner-ups (37-72 points), underachievers (0-36 points).
In 2022, MCU became one of the leaders of the Ranking by gaining 73 points and taking the 7th position alongside such large and renowned universities as Moscow State Institute of International Relations (MGIMO), South Ural State University, Tomsk State University. The Top-10 of the Ranking shows that the breakaway between the leading universities is very short and that the competitiveness is quite high.
On September 23, following the publishing of the RIAC Ranking, a workshop was held at the Ural Federal University dedicated to the following issue "Digital Internationalization: opportunities for international cooperation of univerities in the new reality". The Head of the International Relations Department Daria Milyaeva spoke at the workshop and shared the experience of MCU in developing the official website and social media of the university in English, as well as the best practices of promoting MCU in the international media space. From 2021 to 2022, a large-scale work has been done on the English version of the MCU website. including updating departments' pages, creating new sections and embodiying new ideas of attractive and useful content. Special focus was on developing the sections "Research", "Career", and "Library" to ensure an easy access to the learning, research and  career development resources offered by the university in English.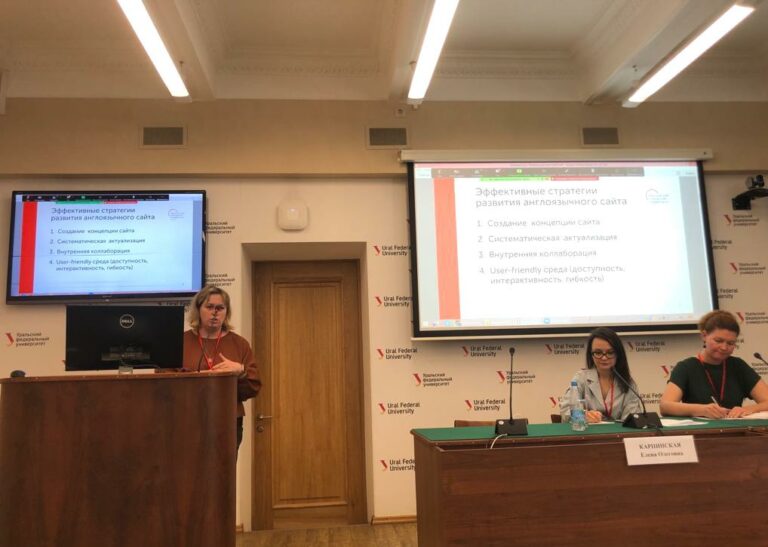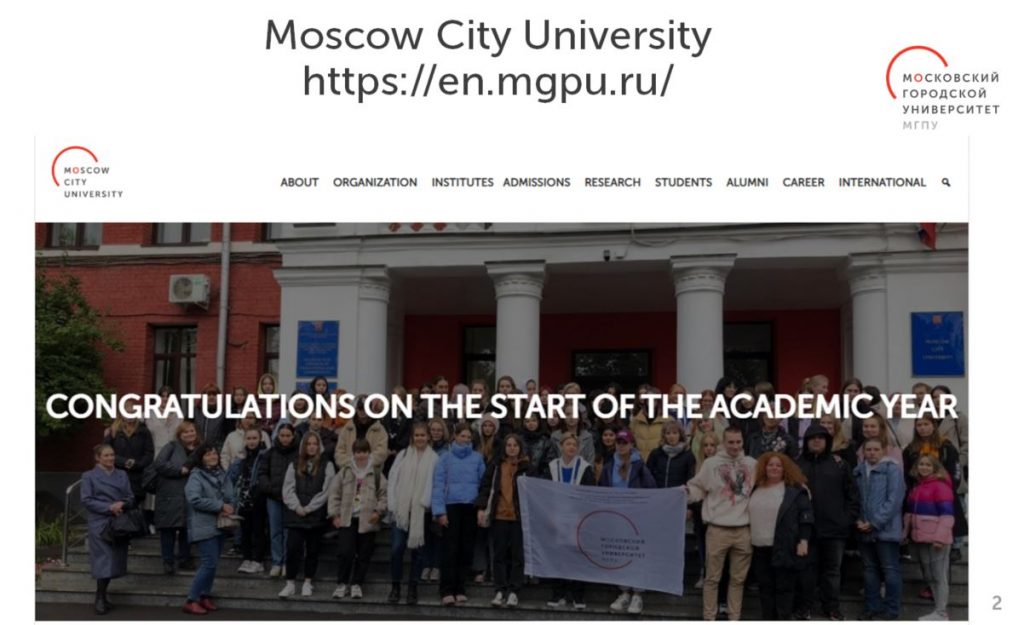 At the workshop there were representatives of other well-known Russian universities who shared their best promotion and content-development practices which ensured the leading positions in the RIAC Ranking, as well as the guidelines for runner-up universities on how to improve the homepages of their websites. The discussion also included the issues and strategies of digital marketing in the constantly changing geopolotical situation.
The recording of the workshop and the full text of the RIAC report is available here.