As part of the strategy aimed at fostering cooperation ties with the Chinese universities, on September 14 MCU received a delegation from Yanshan University, Qinhuangdao. Established in 1920 first as Harbin Institute of Technology, today Yanshan University is a large non-profit public higher education institution offering degrees both in technical sciences and liberal arts.  Yanshan University participates in the China's development plan for establishing first-class national universities with a global outreach.
The delegation visiting MCU included Vice President of the University Zhang Fucheng, Dean of the College of Mechanic Engineering Zhang Lijie, Dean of the College of Information Science and Engineering Ren Jiadong, Head of the Department of Russian Language Zhamg Xiangrui, and Head of the Office of International Cooperation Zhu Hong.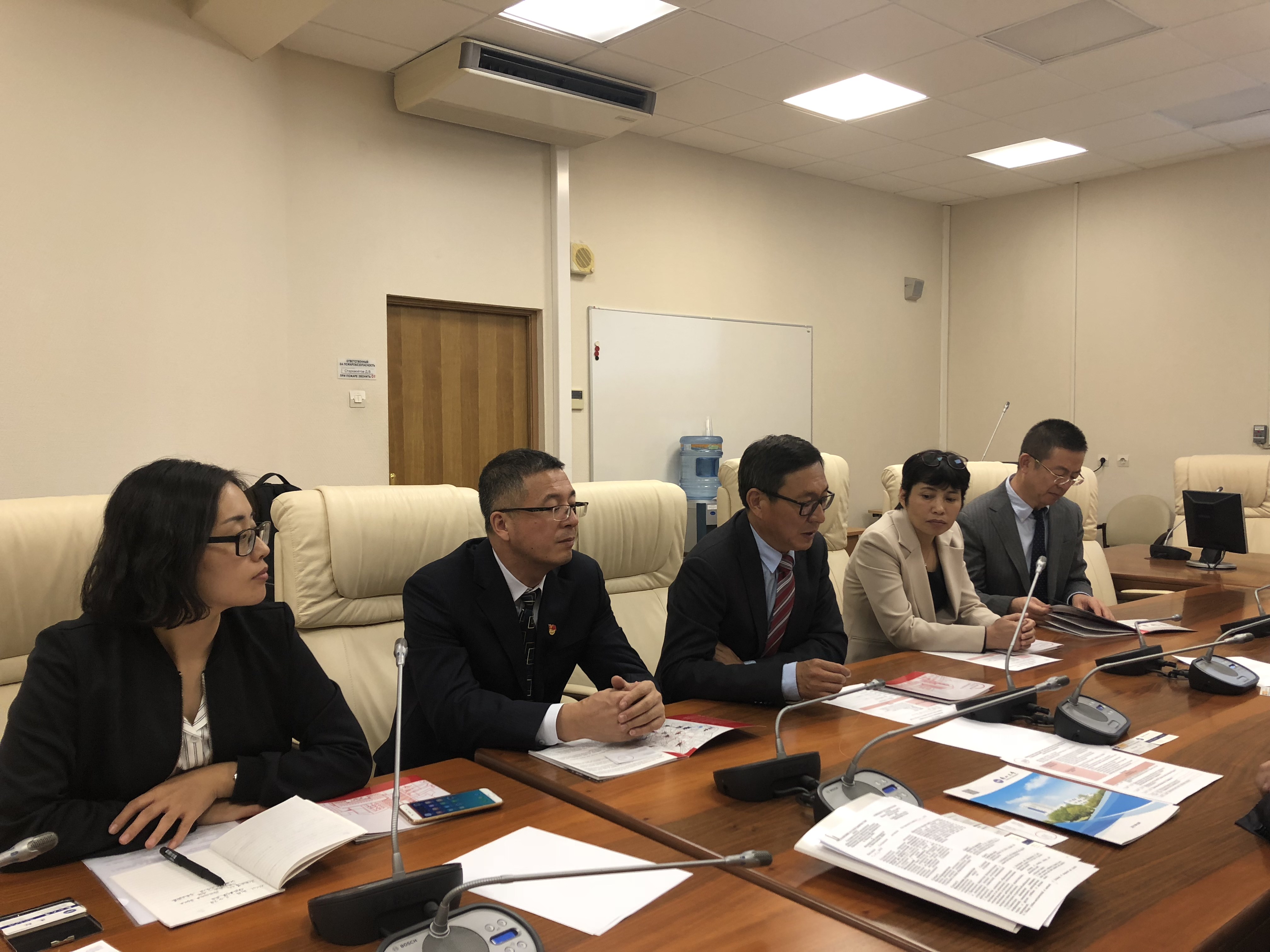 From the MCU's side the delegation was welcomed by Vice-Rector for General Education Issues Igor Shapovalov, Deputy Head of the Chinese Language Department Valentina Vashkyavichus, Professor at the Chinese Language Department Vladilen Burov, Head of the International Relations Department Daria Milyaeva and Deputy Head of the International Relations Department Ashot Dzhanumov.
The parties discussed prospective areas of cooperation and long-term exchange programs.