From Audust 24 to 26, 2020, The Third Annual International Symposium Education and City: education and quality of living in the city was held at MCU. This year the traditional scientific event has been conducted in the online format. The co-organizers were MCU, Russia, Dublin City University (DCU) in Ireland and University of Taipei in Taiwan, with special guest – Centre for Evaluation,Quality & Inspection (EQI) at DCU.
For the event were registered more than 380 participants from Russia, Belarus, Italy, Ireland, Kazakhstan, Kyrgyzstan, the US, Taiwan, Turkey, Ukraine, Czech Republic.
Russia was represented by speakers and participants from Abakan, Astrakhan, Barnaul, Veliky Novgorod, Voronezh, Elabuga, Zvenigorod, Ivanovo, Kemerovo, Kolomna, Korolev, Kostroma, Krasnogorsk, Krasnoyarsk, Kursk, Moscow, Murom, Nizhny Novgorod, Novosibirsk, Obninsk, Orenburg, Perm, Petrozavodzk, Podolsk, Rostov-on-Don, Ryazan, Samara, Saint Petersburg, Saratov, Sergiev Posad, Smolensk, Tomsk, Tula, Chita, Electrogorsk, Yakutsk and others.
At the opening of the Symposium MCU Rector Igor Remorenko, presented the welcome speech emphasizing that all the topics scheduled for discussion (network cooperation in education, work of libraries, development of learning infrastructure and city spaces) have high potential for future cooperation. Igor Remorenko concluded: I hope that the online format of the Symposium will not restrict us but rather enrich our discussions, ensuring that our next live meeting will be as exciting as today's.
Professor Joe O'Hara, president of the European Educational Research Association (EERA), Professor at DCU, thanked co-organizers for the opportunity to continue dialogue on education quality, acute issues of the future of education system, especially regarding its fast digitalization. Director of the MCU's Institute of System Projects Svetlana Vachkova and Head of the International Relations Department Daria Milyaeva expressed aspiration for efficient cooperation of Symposium's participants in the future.
The first panel discussion was held on August 24. It was dedicated to quality of educational environment as a factor for improving educational results and featured Anna Bukina, Angela Eliseeva, Ekaterina Barsukova, Mariya Suleymenova, Evgeniya Velichko (Russia). Moderator: Elena Ivanova (Russia).
Participants enthusiastically received the roundtable: Network Interaction between Educational Organizations as a Tool for Education Quality Development that featured speakers Patrick Shevlin (Ireland), Vladimir Lvovsky, Olga Shiyan (Russia), and Tatiana Le-van (Russia). Moderator: Igor Shiyan (Russia)
Roundtable Theater Practices in Education was marked by reports of international speakers Manon van de Water (US) and Hana Strejčkova (Czech Republic) who shared their experience in the field and explained how theater practices are used in their countries to work with children. Moderator: Tatiana Klimova (Russia).
Another discussion issue was dedicated to approaches and experience of integrating digital and humanitarian education.  Pavel Glukhov (Russia) presented the report on this issue.
The online discussion was followed by Andrey Koptelov (US) with the report Practical Approach for Developing and Implementing Online Courses in the Time of Pandemic.
The next day of the Symposium participants continued round table discussions on a wide variety of issues. One of the discussions considered the challenges of education and upbringing in the media space. The objective was to exchange best practices of learning, tutorship, and support of children and adults in digital space, and discuss the challenges encountered by online teachers and learners due to Covid-19. The round table featured speakers Vladimir Pleshakov, Alla Shesterina, Elena Lyubimova, Elvira Galimullina, Olga Zakharyashcheva, Elena Dmitriyeva, Valeriya Obydenkova(also moderator), Svetlana Belousova, Denis Ananin (Russia).
Another roundtable Modern Practices for Training a Successful Teacher and Quality of Education at School featured speakers from the US: Aleksandr Mironychev, Lisa Brown, Pimrawee Ruengwatthakee, Lory Haas, Rebecca Wentworth., Russian speakers were represented by Vladimir Lvovsky, Aibek Mukanov, Roman Koziakov, Irina Krishtofik (also moderator), Olga Aigunova.
The influence of school educational environment on metasubject results of learning was discussed in the report by Elena Vysotskaya and Mariya Yanishevskaya (Russia).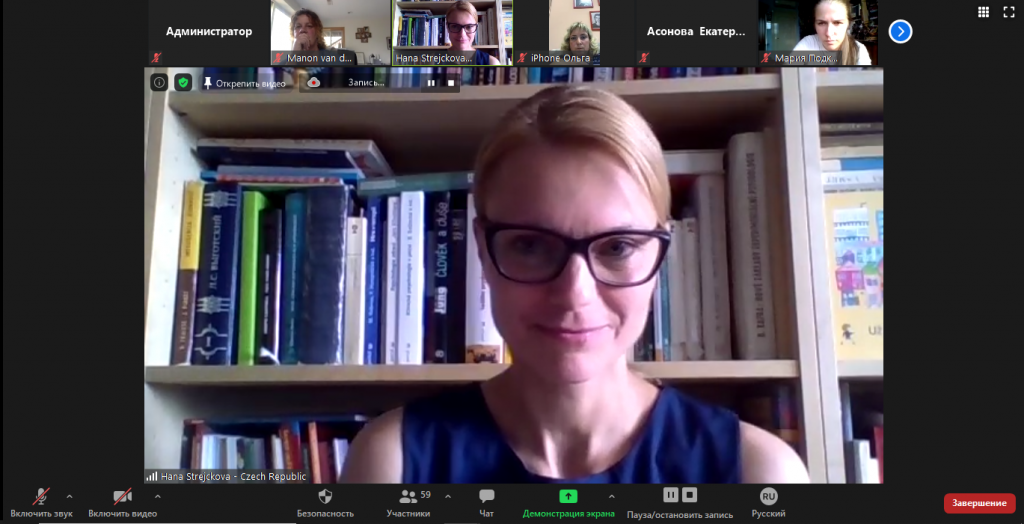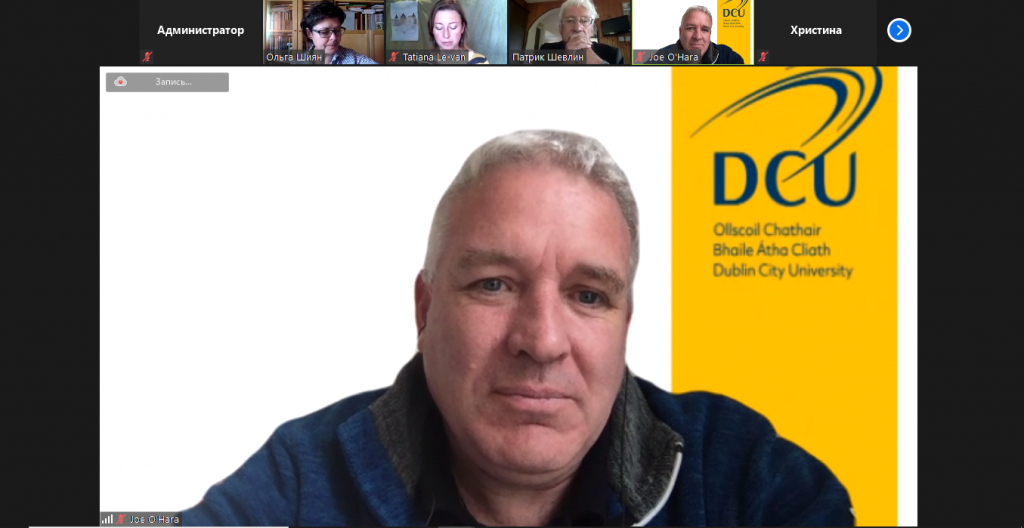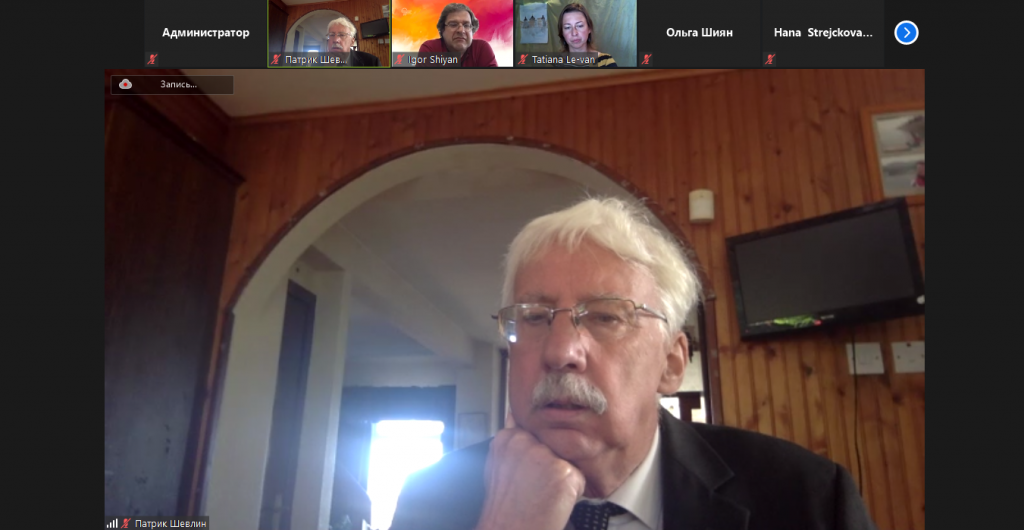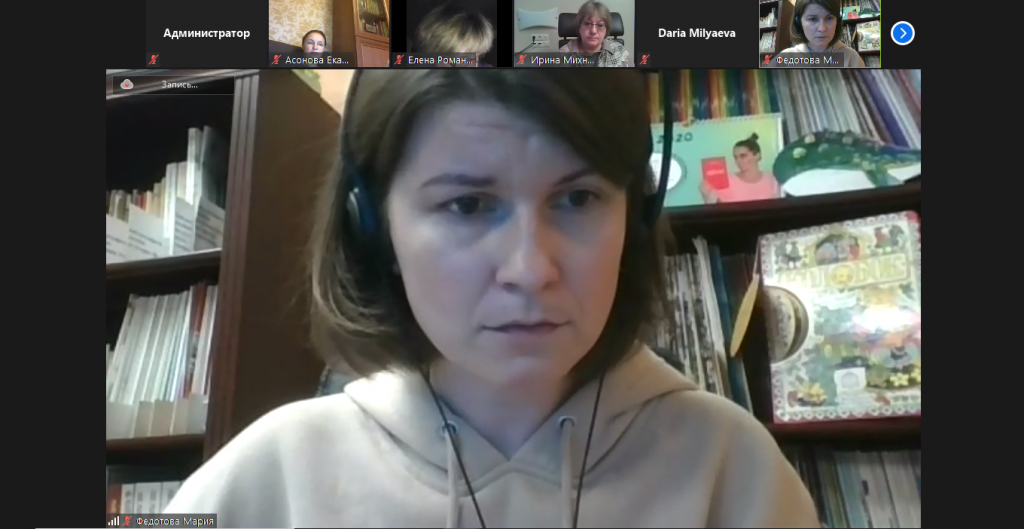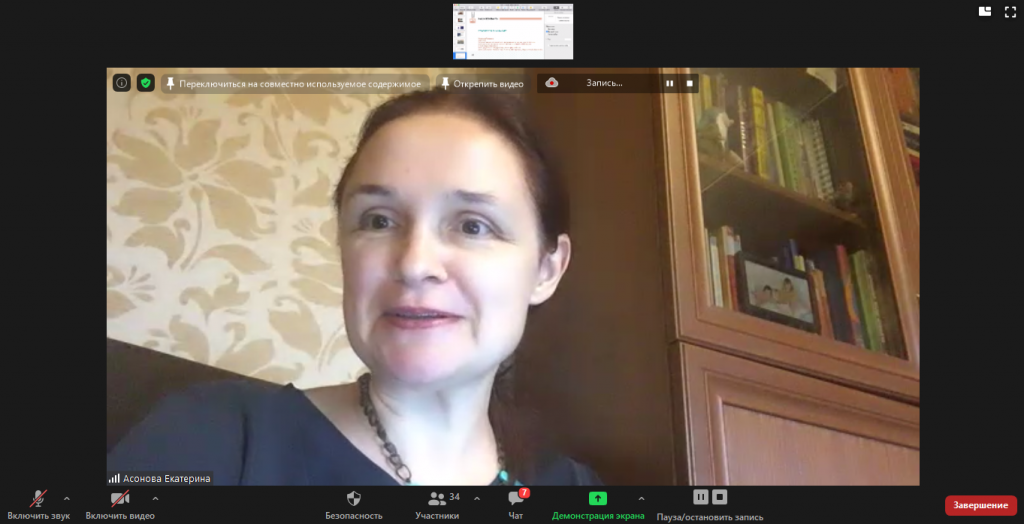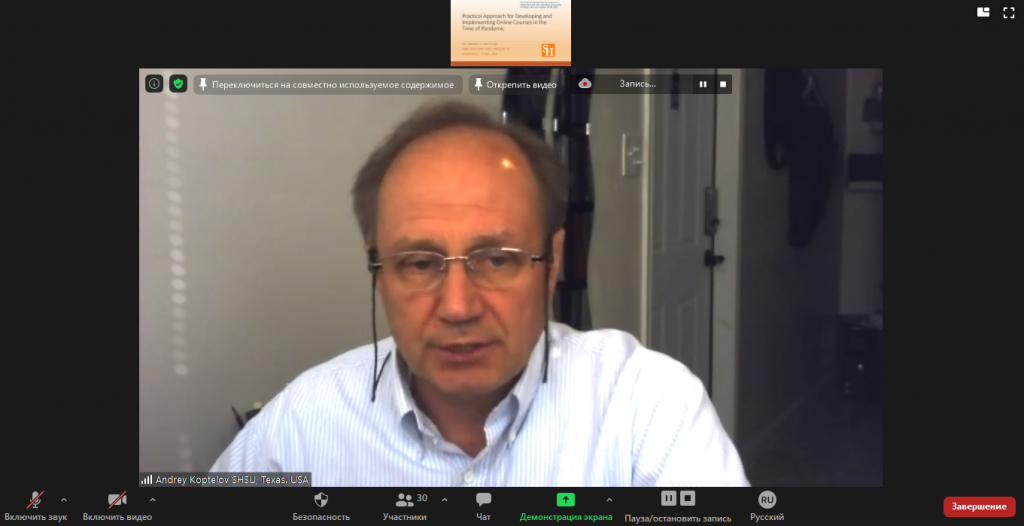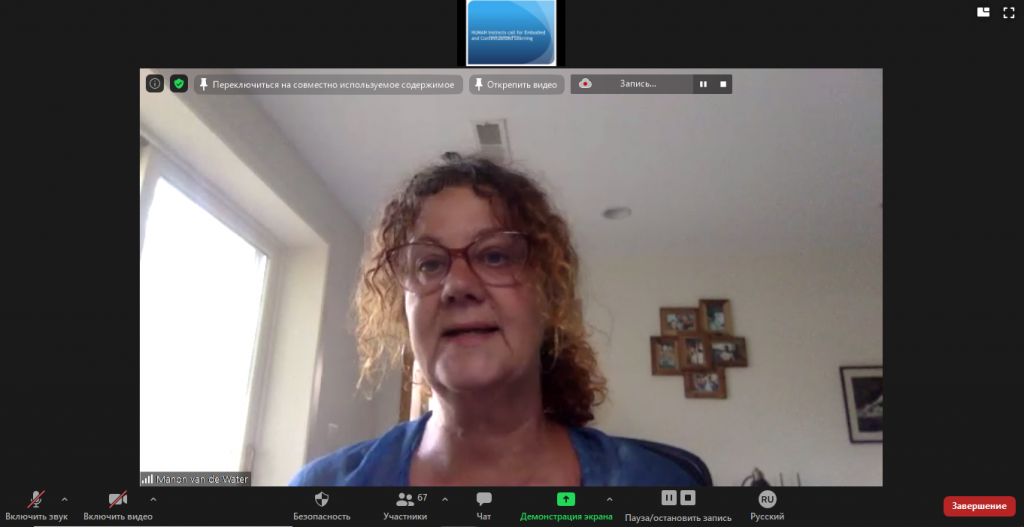 The Programme of the 2nd day included individual reports by international speakers. An-Ting Cheng (Taiwan) shared experience of his country on industrial land management policy for sustainable development that can be used by developing countries. Corinna Cole and Praxedes Garcia from the US spoke of the Latino parent-teacher experience during COVID-19 in Texas schools. Simultaneous conference interpreting ensured smooth communication between English-speaking and Russian-speaking participants.
The final day of the Symposium included 3 events. The first was dedicated to the implementation of new pedagogical practices in the pre-vocational education project "New Pedagogical Classes in Moscow School". The speakers included Aleksandr Medvedev,  Elena Lagoda, Liliya Anisimova, Tatiana Shitkova, Dmitriy Subbotin.  Moderators: Tatiana Konobeeva and Irina Zhulanova (Russia).
At the Workshop: «Do Buns Grow on Trees: Nature Science Lessons for City School Children» Elena Vysotskaya, Anastasia Lobanova, Maria Yanishevskaya, and Svetlana Khrebtova (Russia) presented a pedagogical technology that in a fun and easy way explans to children the production process of bread.
The Symposium was concluded by the round table Education in Library: Luxury or Need. Irina Mikhnova, Nadezhda Erikhman, Lyubov Borusyak, Elena Romanicheva (Russia) talked about the role of city libraries in education and its potential for city spaces developement. Moderator: Ekaterina Asonova (Russia)
As in previous years, Symposium served as space for productive professional communication, efficient discussion of scientific results, and exchanges of experience and best practices. Hopefully, the 4th Annual International Symposium Education and City scheduled for 2021 will be as engaging and fulfilling.