Maria Shutova, student at the MCU's Institute of Foreign Languages, shares her story of spending one semester at University of Applied Sciences, Burgenland in Austria.
Please tell a few words about yourself.
Hi, I am studying for a degree in intercultural communication and German language. I have always been fond of learning foreign languages. I took part in different language contests when I was at school. We have traveled a lot with my parents, and I would say that it is a great part of my life. I was so inspired to learn the German language during my first trip around Germany. I fell in love with this amazing language and decided that I should study it at University to become a professional interpreter in the future. I really have to say that one of the most significant aspects when I was about to enter university was the possibility to become aware not only of theoretical and practical issues about the language, but also of German speaking countries' culture. MCU is one of the best universities in Moscow that has given me this wonderful opportunity.
Can you describe your learning process?
I was studying at FH Burgenland (Fachhochschule Burgenland, University of applied sciences, Burgenland) in Eisenstadt, Austria. One of the most important differences between University of applied sciences (Fachhochschule) and University is that FH is aimed at practical skills. It means that apart from theory, you will have to practice a lot.
The classes were conducted both in English and German. The classes usually began at 9: 30 and finished at 15:00 or 17:10. 13:00 – 14:00 – lunch break. I was lucky that it took only 3 mins to get from my dormitory to the university. The teachers decided themselves when we could have a break. It was convenient.
Thanks to the exchange program I had an opportunity to try myself at the spheres I have never really thought about. For example: business English, communication English, intercultural team project management, organizational development. Business English and communication English were taught by native speaker from the UK. I have also managed to improve my German speaking skills a lot since I attended general and business German course. It helped me to get rid of the language barrier. It does not seem to be an obstacle now. Moreover, I found out more about Austrian culture. As a result, I have successfully passed the ÖSD exam.
Share some highlights of your studies in Burgenland.
People in Europe pay attention to the environmental problems a lot. One of the events I had to attend as a part of intercultural team project management course was the conference in Wieselburg. We had to invent a way to reuse dishes at different festivals (Rephil project). I was working in a team of 4 members from Austria, Netherlands, and the US.
During organizational development course we had to conduct a research on a generation gap and managed to figure out how it might influence a working process in a team. No doubts, this experience of data collection and interviewing people is important for me as for the future cross-cultural consultant. I cannot but mention that studying in Austria has helped me to become more open-minded and self-confident.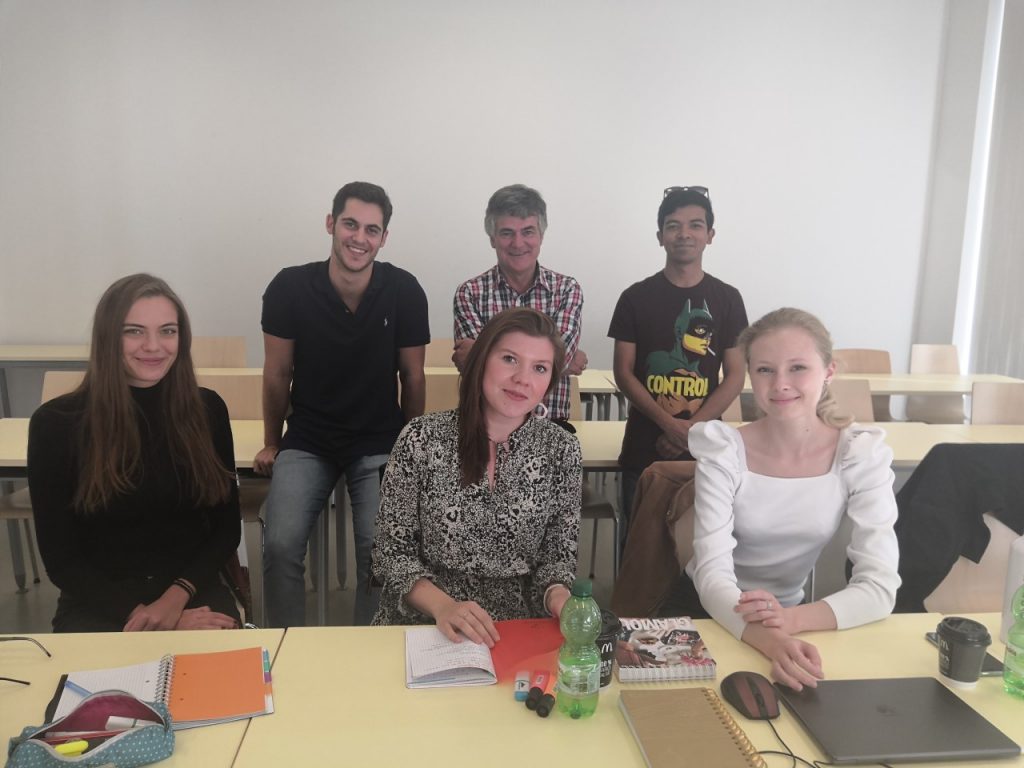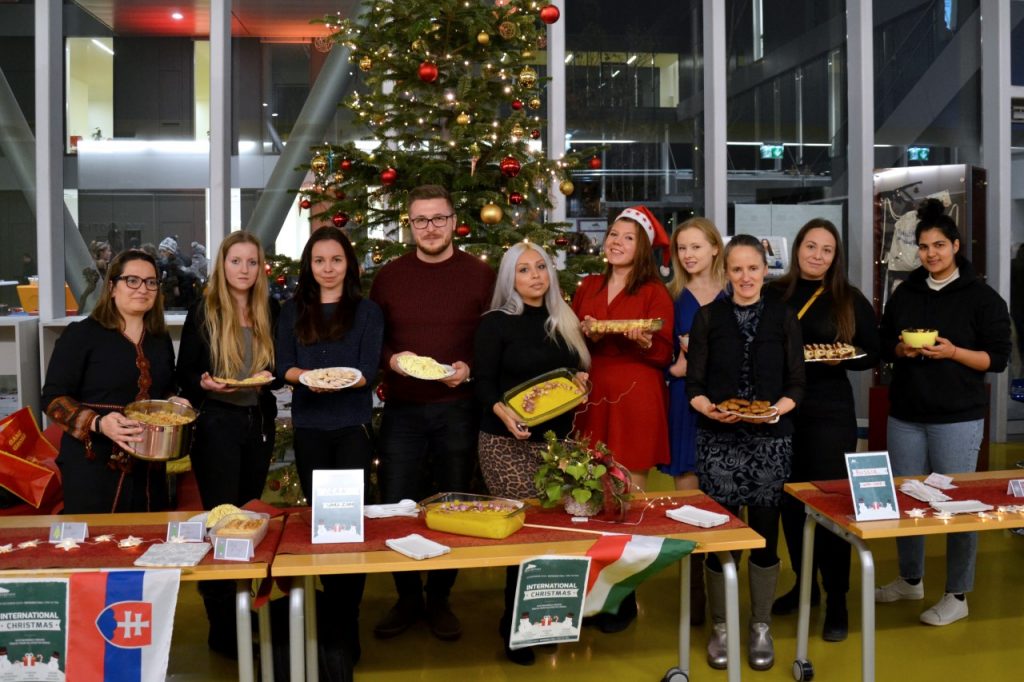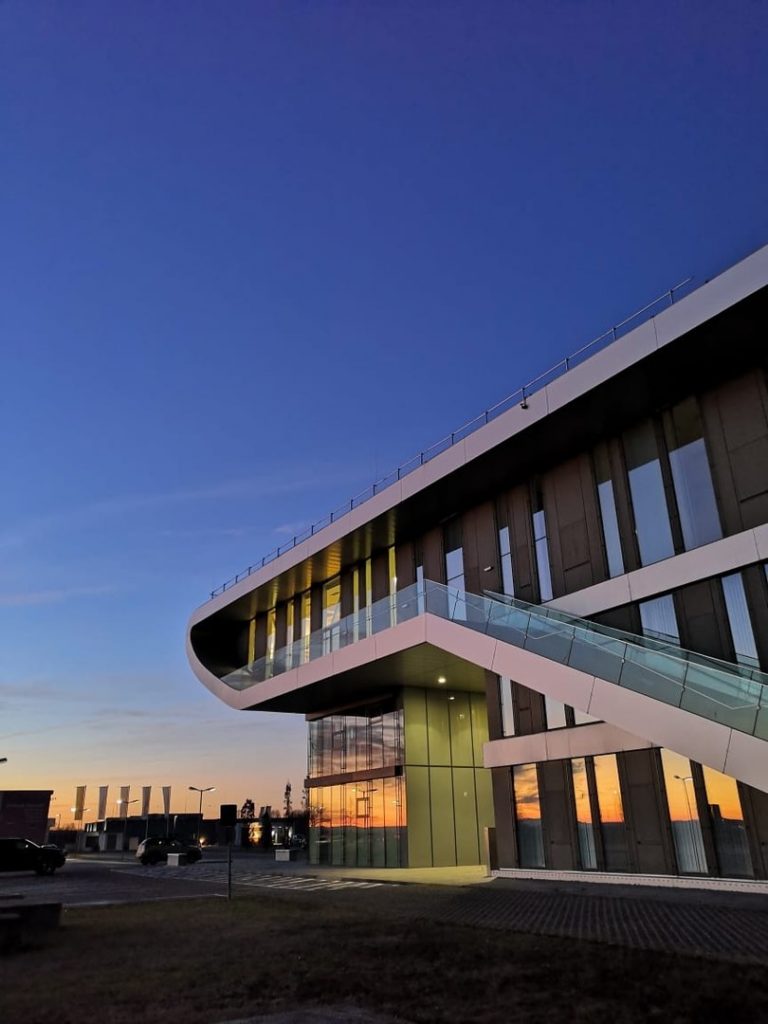 What did you have to do to receive the scholarship?
I had to choose the classes I wanted to attend as an incoming student in Austria and fill in the learning agreement. It was also necessary that my teachers approved the chosen classes, then I sent the learning agreement, my school leaving certificate and academic certificate scans to my Austrian coordinator. In some cases, you will have to write a CV and motivation letter to take part in Erasmus +. The program covered my transport, accommodation and visa expenses and I got some money to spend it according to my wish.
Give some recommendations to those students who want to apply for the scholarship.
Probably, one of the first difficulties you might face is a wide range of documents you will have to send. If you feel that you are running out of time, make a list of the documents, so that you do not have any mistakes. Believe in yourself and trust me, it will be one of the best experiences of your life!