In this interview Liza Ovchinnikova, a 3rd-year MCU student, shares her experience of joining Erasmus+ exchange program for students. She spend the 2nd semester of her sophomore year at Atatürk University in Erzurum.
Liza, please tell a few words about yourself.
I am 19 and I study at the MCU's Institute of Humanities. My major is English and German Languages and Literature. Studying here is both my occupation and hobby. I have always been interested in keen social issues, such as people and languages they speak, because language is a powerful tool for society development.
Why did you decide to enroll in a Turkish university?
I was attracted by Atatürk University and its scale: more than 50 thousand students study there for a degree. Thanks to the amount and diversity of the departments, it was quite easy to find a course similar to the one I'm enrolled in here.
What did you have to do before going to Turkey?
As I had to pursue the MCU program simultaneously with the one at Atatürk University, I discussed with the MCU teachers the individual terms of studying in the distance mode. During the academic term, teachers sent me tasks via e-mail or messengers. Sometimes a video-reply was required. I was pleasantly surprised when I discovered that it was actually possible to "painlessly" combine two educational programs. Correct time-management and striving for doing everything in time played a big role.
The next crucial moment was the documents. It is important to learn carefully the demands of a foreign university in order to collect the full package of papers. Otherwise, you may overspend time, energy and money on it, when you're already in a foreign country.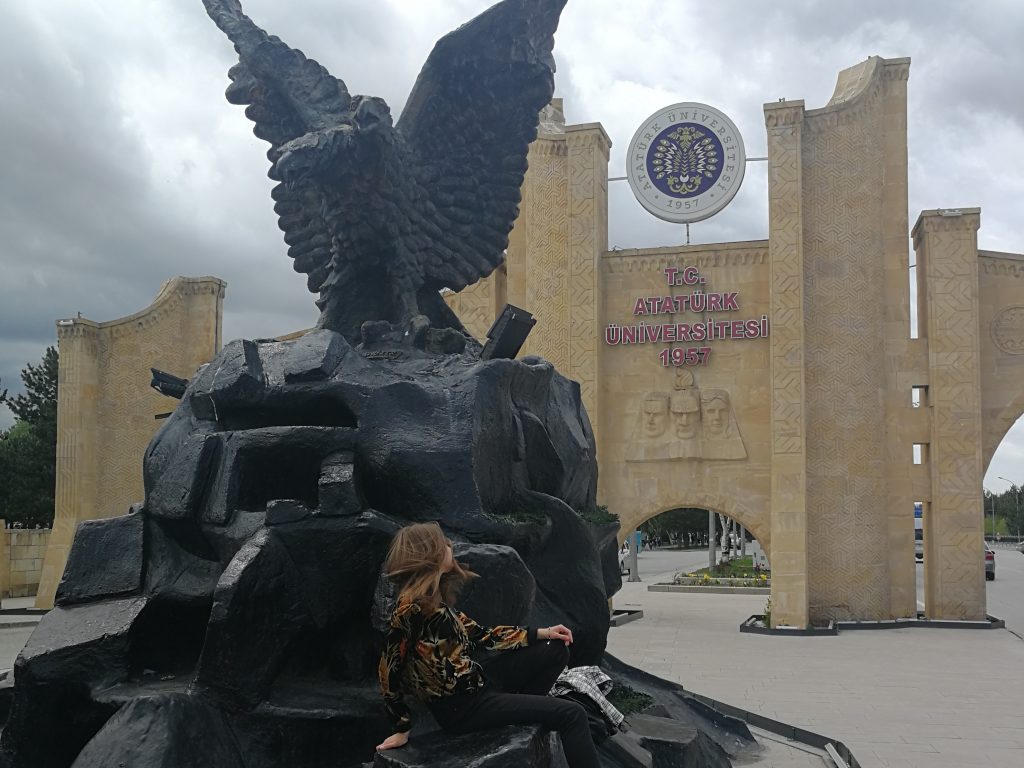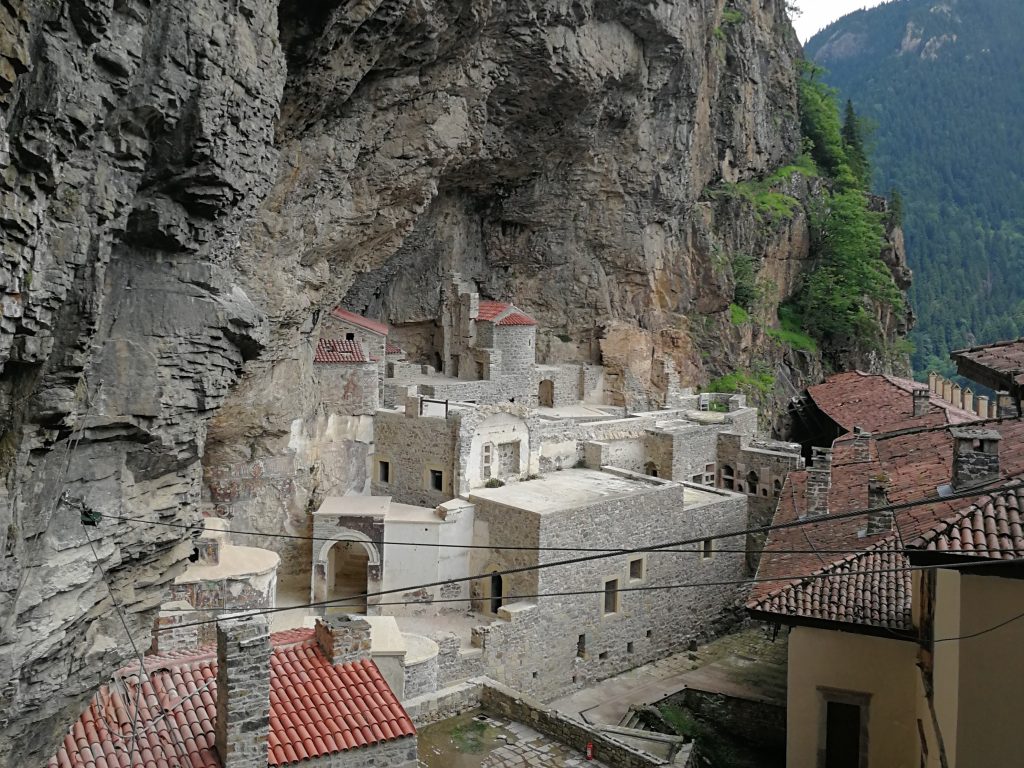 What are your impressions of studying at Ataturk University?
Atatürk University (Atatürk Üniversitesi) is one of the biggest universities in Turkey, located in the city of Erzurum in the north-eastern part of the country.  The university is named after the most respectable person in the Turkish history – Mustafa Kemal Ataturk (lit. "the father of Turks"). He was a valiant governor who transformed the Ottoman Empire into the Republic of Turkey in the beginning of the 20th century.
Ataturk University has a well-developed infrastructure. On its campusthere are several dormitories (also one hotel outside the campus), a medical complex, libraries, a canteen and cafes, shops, a bank, a sports complex, etc.
The Office of International Affairs or so-called Erasmus-Office is a special place for every foreign guest. The Office staff, including students, is always ready to help. The Office deals with arrangement of different events aimed to integrate new-comers in a new environment and make their adaptation process smooth and joyful.
As for the education in Turkey, according to the Erasmus+ program conditions, I needed to choose several core subjects. I was enrolled at two departments at the same time because of my major (two foreign languages that I study). My classes took place in the same building but the schedule was overlapping, so I decided to join the evening classes.
The teaching staff was very competent. However, only teachers from the English Language department could speak proper English. So I had to interact more with the tutors from the German department, which  appeared to be an exciting practice for me. Though, during the first weeks my phone translator was my best adviser.
What are the differences between Atatürk University and MCU in terms of education?
The Turkish educational system is quite different from the Russian one. The student's total score is composed of the two exams: Term Exam and Final Exam. A final grade consists of 40% and 60% of the results of these exams respectively. The attendance affects the admission to the testing. Frankly speaking, I missed a familiar estimation system.
Do you think studying in Turkey was a valuable experience?
Yes, it helped me to take a fresh look at this country. Erzurum is one of the most religious towns in Turkey.  Its residents are known by their warm hospitality and desire to share their lifestyle. Within four months I got acquainted with a great amount of the local culture features. My new Turkish friends take a particularly important place in my life now.
On top of that, the exchange program gave me an opportunity to test my own potential in real life. I believe that being able to navigate through various tasks in a fast and accurate way is a fundamental skill for a modern person. You can only learn your own pace through trial (and error). The core thing is to be afraid of nothing and take action.