Vitaly Grinshkun is a 4th year student of the Institute of Digital Education majoring in Teaching of Computer Science. Currently Vitaly is an exchange student at Fontys International Business School where he is enrolled in the program "English, culture and marketing".
In this interview Vitaly shares his impressions of studying at Fontys.
Please, tell a few words about yourself, your interests and education background.
I have always been fond of information technologies because they have great potential: one can develop projects that may be useful for many people. Programming for me is like playing with LEGO bricks — building something gradually while improving it. Besides, you can never be sure of your project's future: it may grow into a multi-million company like Facebook, Yandex or Vkontakte.
That is why I have been a member of the MCU Scientific Student Society since my freshmen year. The Society is a place where like-minded students can meet and collaborate, developing interesting social and engineering projects.
Regarding my work experience, before enrolling at Fontys I was curating an IT school team. My team worked on Internet of things creating projects and participating in different local and national contests such as Hakathon, World Skills, and JuniorSkills.
Why did you decide to go to Fontys?
The reason I came to Fontys was to improve my English. The English language courses offered here are very efficient — we have many hand-on practices and experiences included in the program. For example, only yesterday we had a conversational exam that was like a 'business meeting' where students discussed the changes in the policy of a French company. Every student had a role in the role play: there was a purchasing manager, a finance expert, an analyst and a president. We recorded the discussion and sent it to our teacher for assessment. This is how they evaluate our proficiency in English grammar, speaking and style.
Besides, we often have chances for public speaking. For example, recently I've presented our university at the Study Abroad Fair. I talked about the MCU's institutes and educational programs, the life in Moscow, and invited international students to spend an exchange semester at MCU.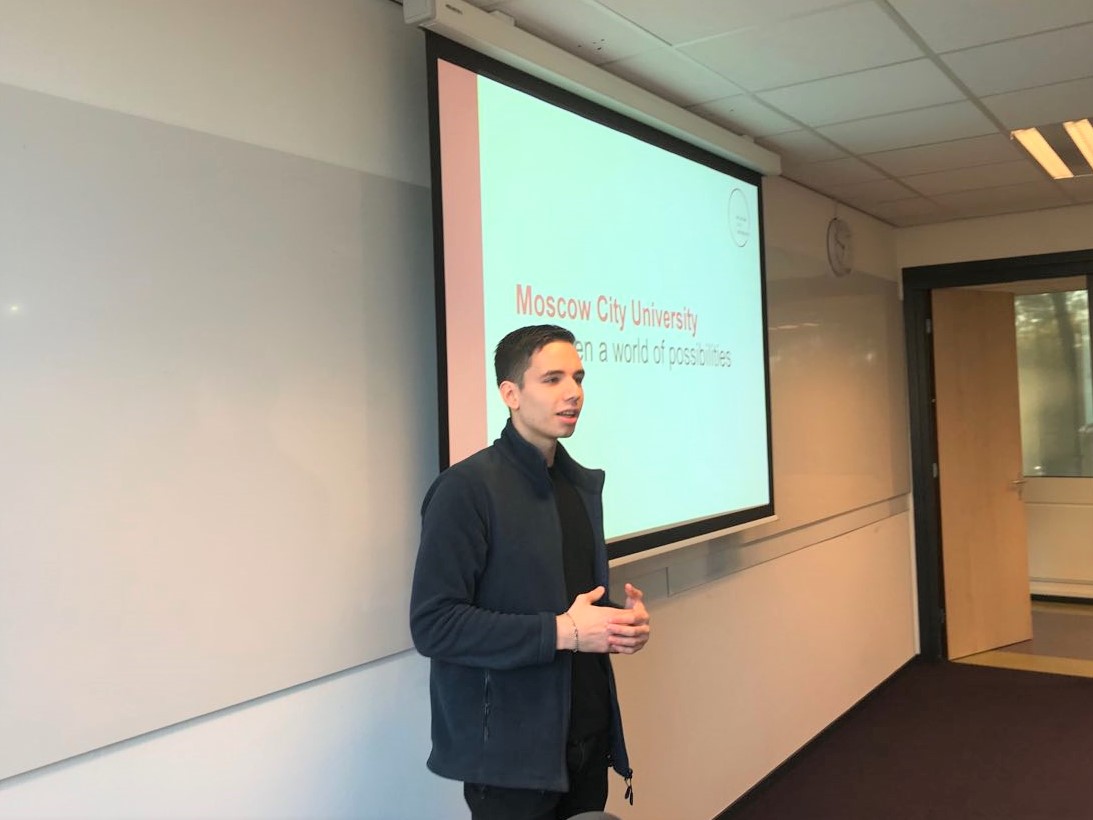 Describe the Place you study at.
Fontys International Business School is located in Venlo, which is a town two hours away from Amsterdam. International means that there are many students from all over the world — China, Italy, Germany, Mexico, Spain, the US, etc. Every student has a personal timetable: you choose the courses you are interested in at the start of semester. I chose Business English, Engineering, Cambridge English and Marketing. Some students selected Culture Studies or Dutch language. Semester lasts from August to December, then you have to pass the exams and in the end of January return home.
What is the Fontys campus like?
The campus of the university is quite high-tech and comfortable: there are recreation areas with sofas and tables where students can have rest or study together. Information technologies are deeply integrated in the campus: students are issued a personal card which can be charged by credits (converted from real money). One can use credits to print out documents or buy food. It works like this: you send a document for printing via a university website and then choose any printer around the campus. Then you have to slide your card at the printer, and your paper will be shown on the display ready for printing! Besides, the website allows to personally book lecture rooms and required equipment.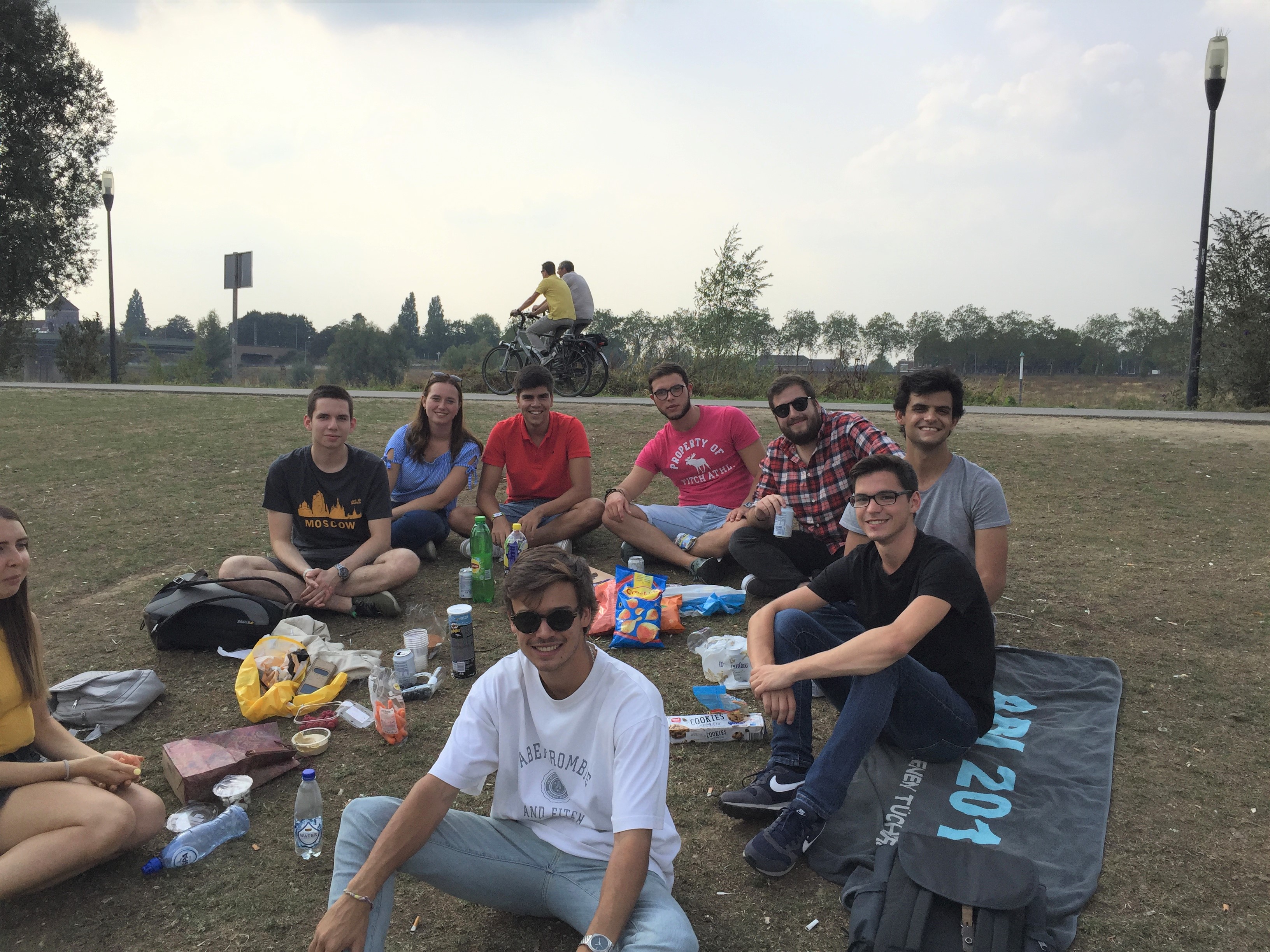 Tell about your student life.
All students have days off from Friday to Sunday so that they can travel around Europe. I am very grateful for this opportunity, as it allows me to visit many EU countries. For the last 3 months my friends and I have travelled to Belgium, Poland, Germany and several cities in the Netherlands.
Students live in modern dormitories in single rooms with common kitchens. For example, I live in a section together with students from Korea, Italy and Japan. However, such comfort is quite expensive: the dormitory costs 380 Euro per month, which is considered one of the lowest prices. Besides, I spend around 100-150 Euro on food.
Is the Netherlands a student-friendly country?
When choosing a country to spend an exchange semester, think of the language they speak there. In the Netherlands everybody speaks English legibly. When I went to Poland, for instance, nobody could understand me, so having a common language is very important.
The Netherlands is a country of bicycles, there are more bicycles here then citizens. It is very convenient to buy a bicycle to use it during your exchange semester, and then sell it a little cheaper than the original price. A trip by bus costs 3.7 Euro so you'd better ride around by your bike.
Student life at Fontys is very dynamic: there are BBQ parties, evening sports, trips to amusement parks, an international week of studying abroad, etc. You will never feel bored here.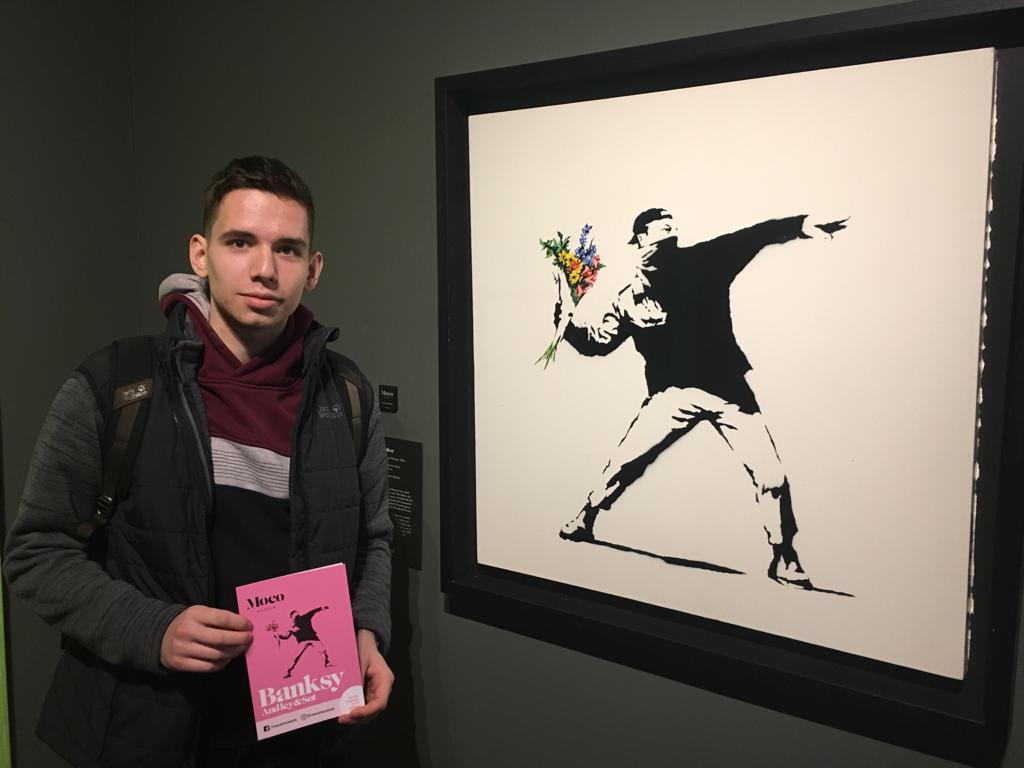 Do you recommend students to participate in an exchange program at Fontys?
Yes, it is an incredible experience of meeting people from different countries and learning about their ways of life. An international exchange program is an opportunity to build an international network of contacts. Doubtless, life in the Netherlands is quite expensive. However, the level of life here is one of the highest in the world. You will significantly improve your English: from trying to express yourself with gestures to talking in complicated sentences within a few months. I recommend to step out of your comfort zone and explore the world outside. It is fascinating!