The year 2019 was dedicated to cultural exchange between Russia and Japan. One of the initiatives within the intergovernmental program was the research and cultural project 'From Birch-tree to Sakura: the Journey of Saint Nicholas, Archbishop of Japan' arranged by MCU in cooperation with the Orthodox Secondary School 'Zvonnitsa'.
The project included the comparative research on the concept of a modern family in Russia and Japan, creative contests in literary and visual arts featuring both Russian and Japanese languages. The participants comprised more than 500 students from Moscow's schools, colleges and universities.
On September 19, the MCU's Institute of Foreign Languages hosted the festive event Tea Party at Peter and Fevronia that concluded the cultural exchange program. The event was attended by more than 120 participants, including the representatives of the Japanese Embassy in Russia, international correspondents, MCU students and professors, as well as young schoolers. Mr Yamamoto Toshio of the Japanese Embassy in Russia awarded the winners of the cultural contests with memorable gifts and souvinirs.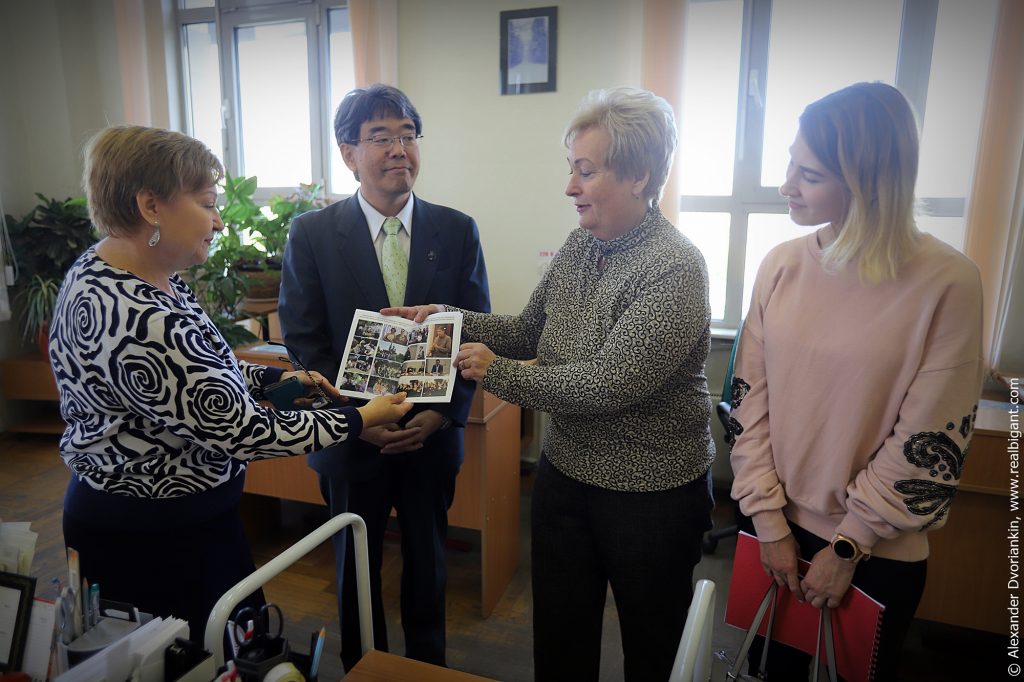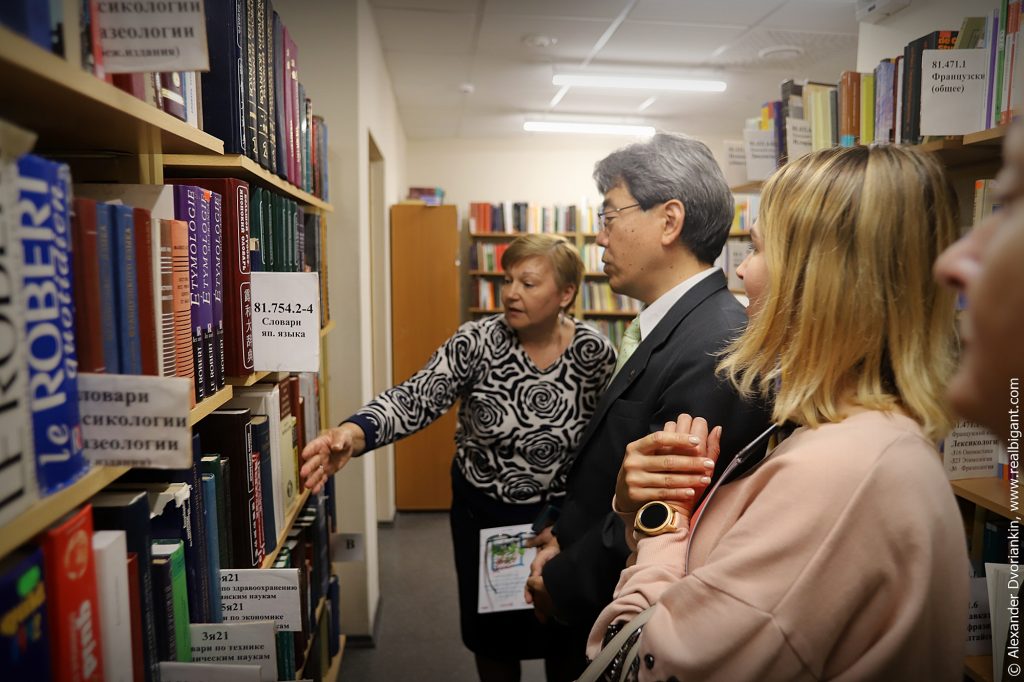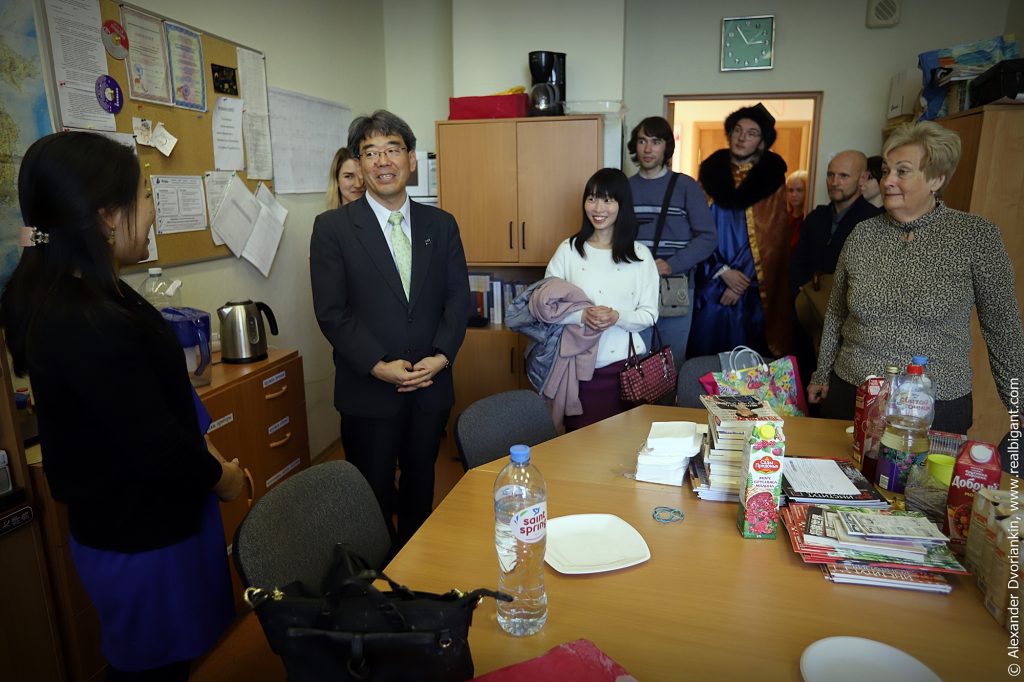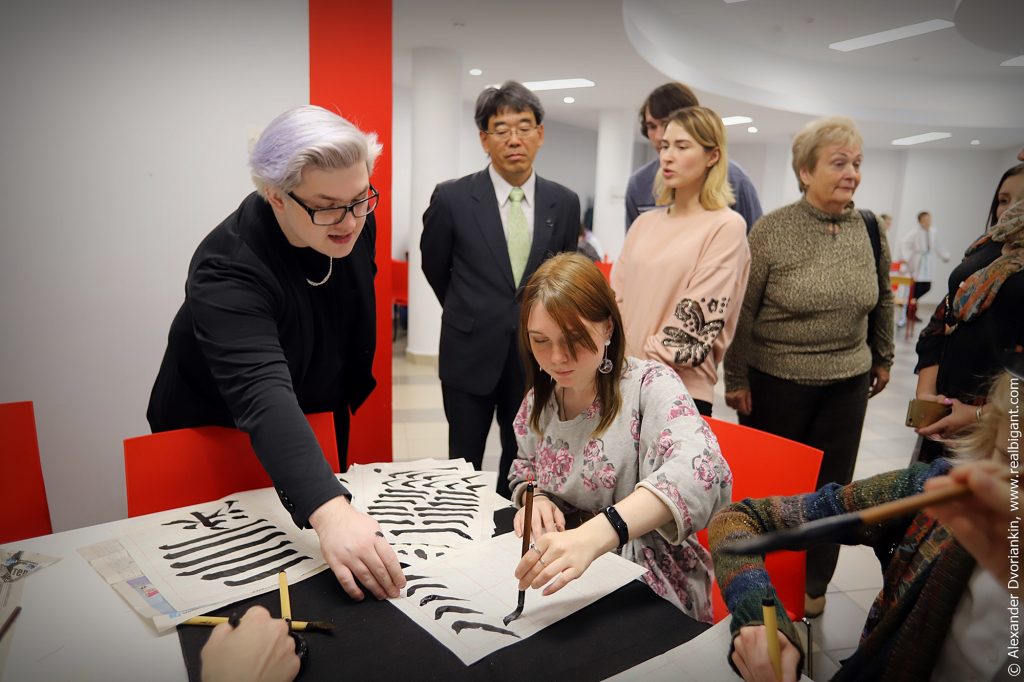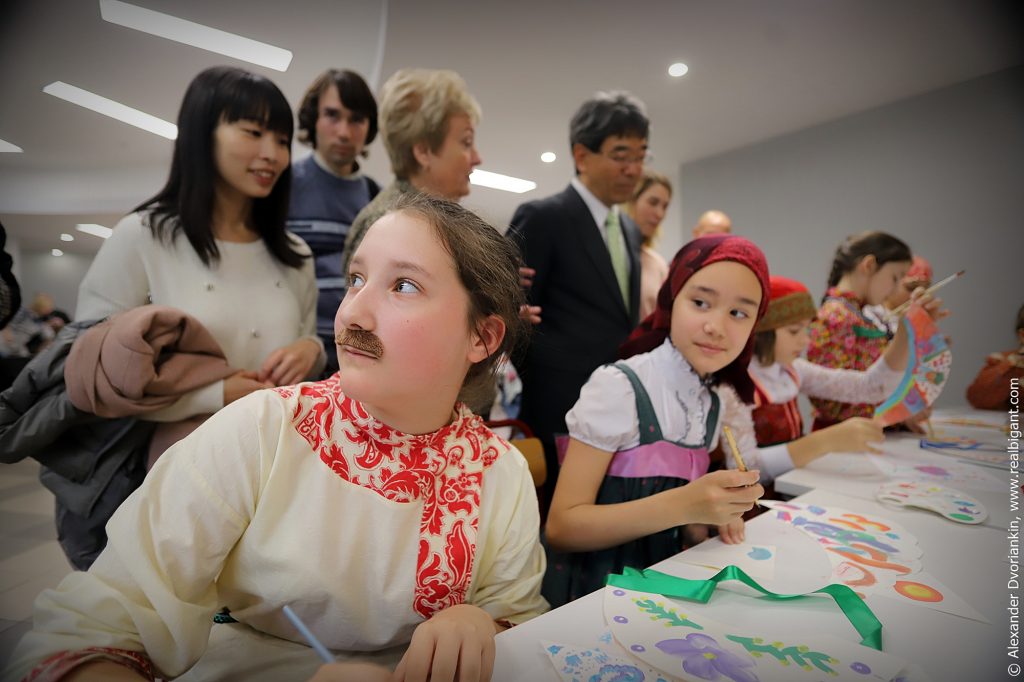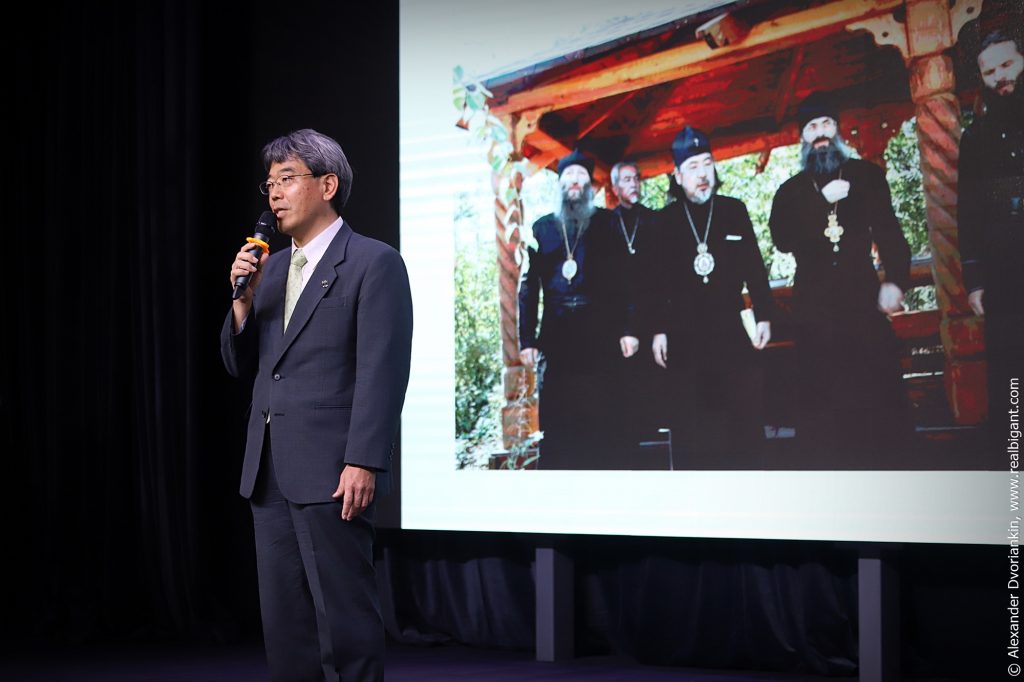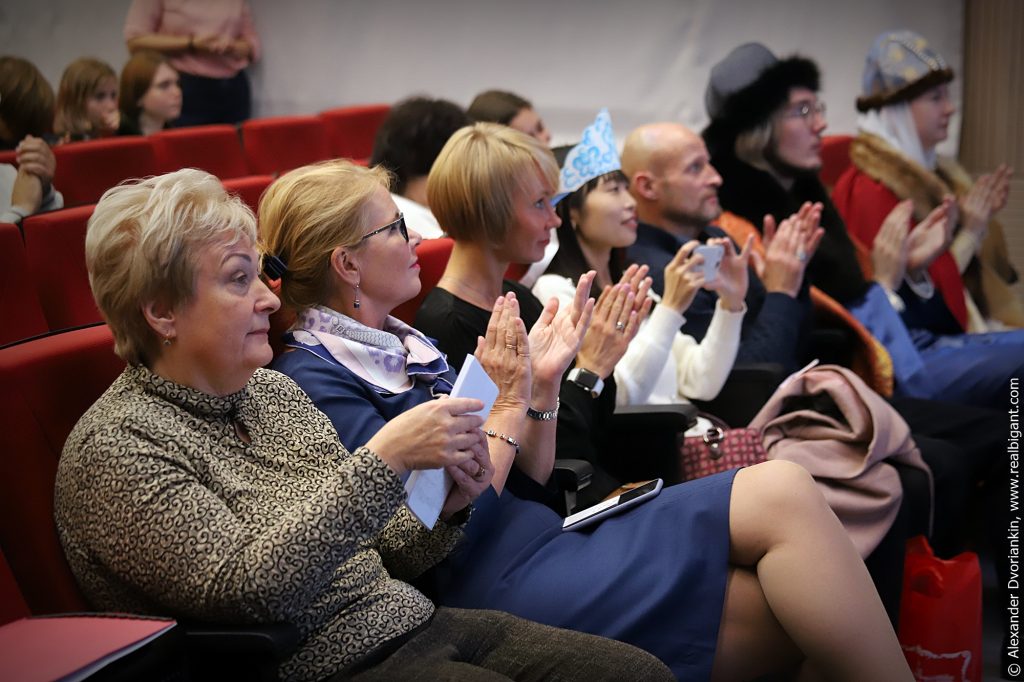 The program of the Tea-Party comprised workshops in calligraphy, origami, making of traditional head-bands, exhibition of the best artworks, as well as a musical concert show that featured MCU and Zvonnitsa School students. As part of a historic re-enactement, Peter and Fevronia (Russian saints who today are worshipped as a role model of a good Orthodox Christian family) were also present at the festival speaking a welcome word in both Russian and Japanese.
While eating a 'cake of friendship' at the Tea-Party, the guests decided
to accelerate the project developed by MCU with support of the Japanese Embassy on Japanese language textbooks for schools
to launch an extramural master's program for teachers of Japanese 'Foreign languages for personal development'
to resume the Tea Party at Peter and Fevronia contest and include more foreign languages and cultures within the nominations (send your artwork at berezasakura@gmail.com before April 10).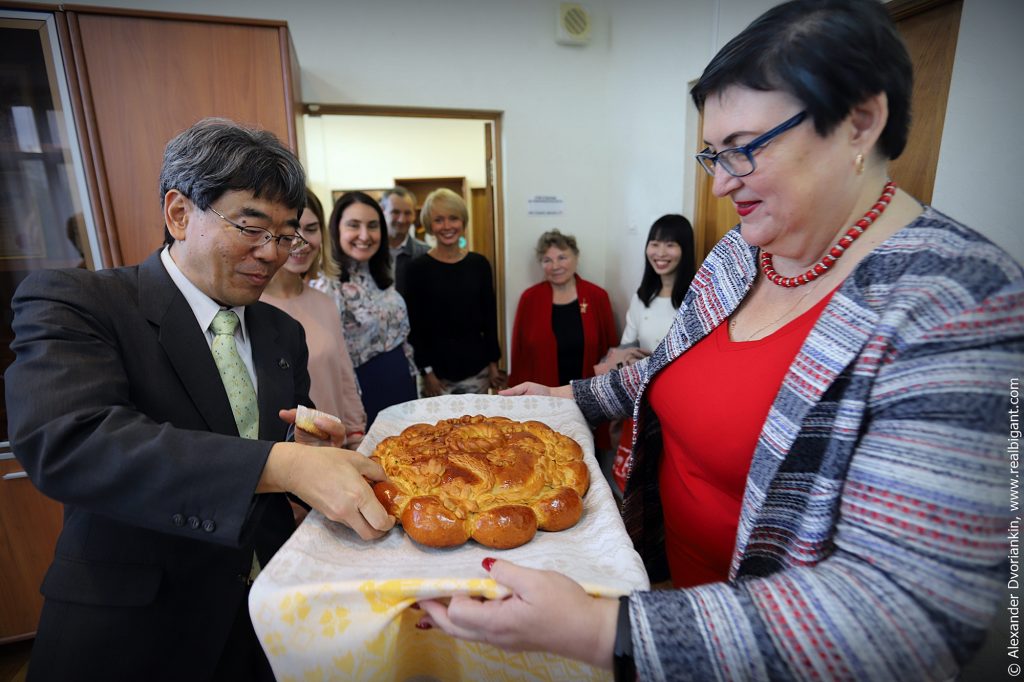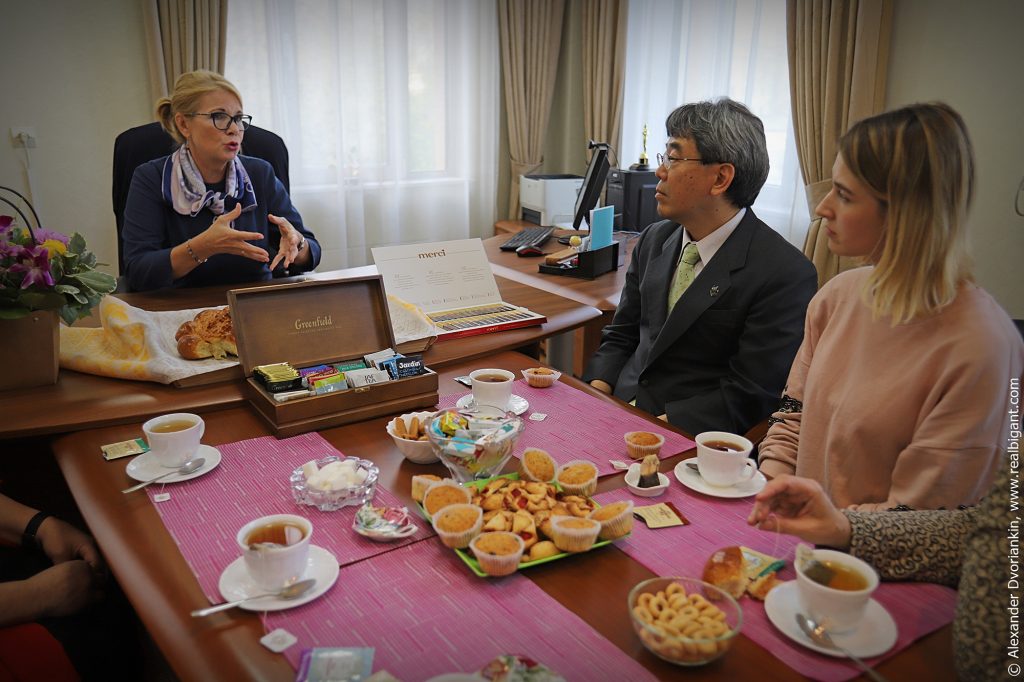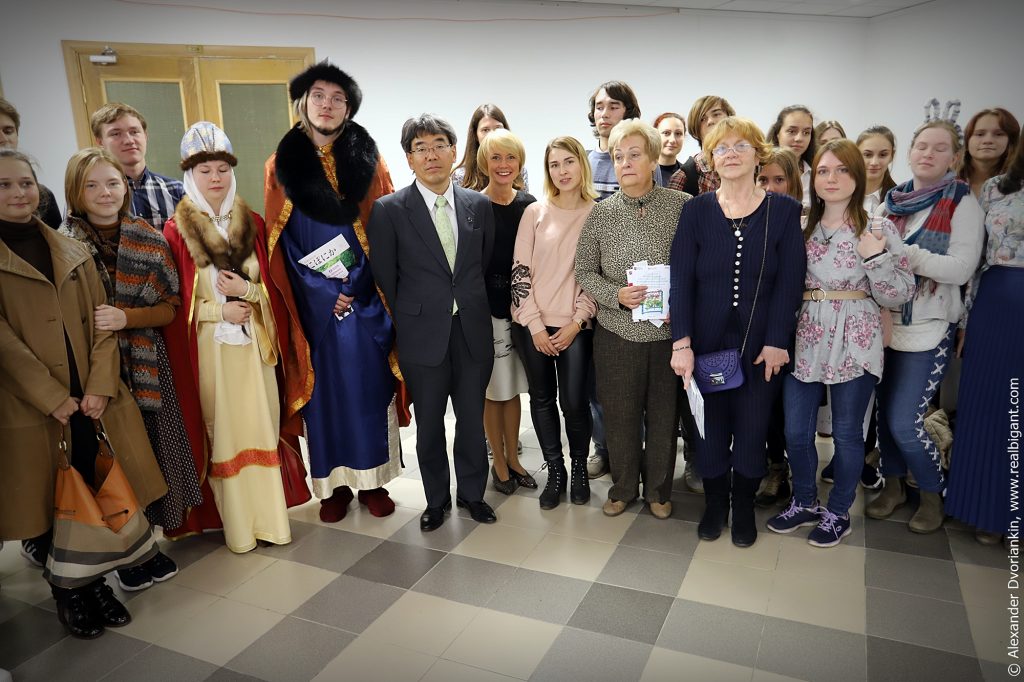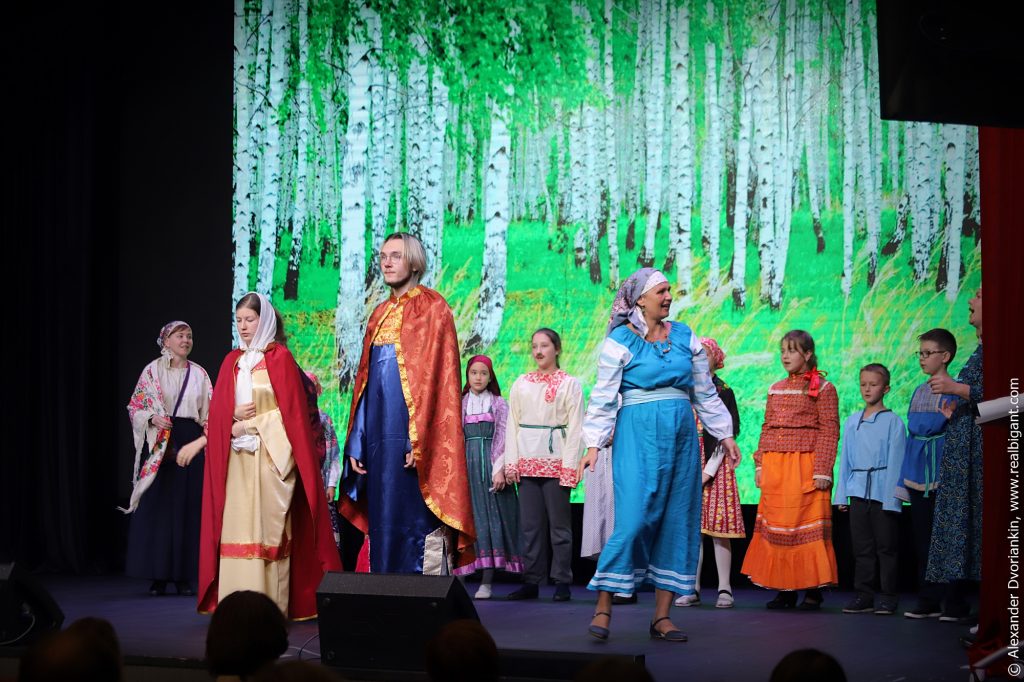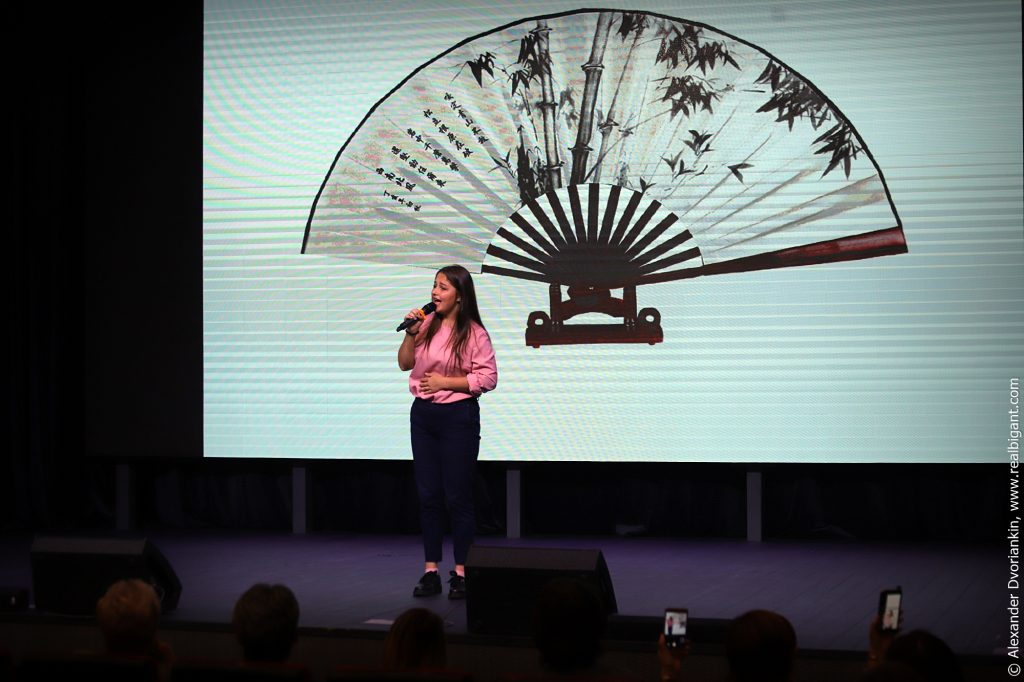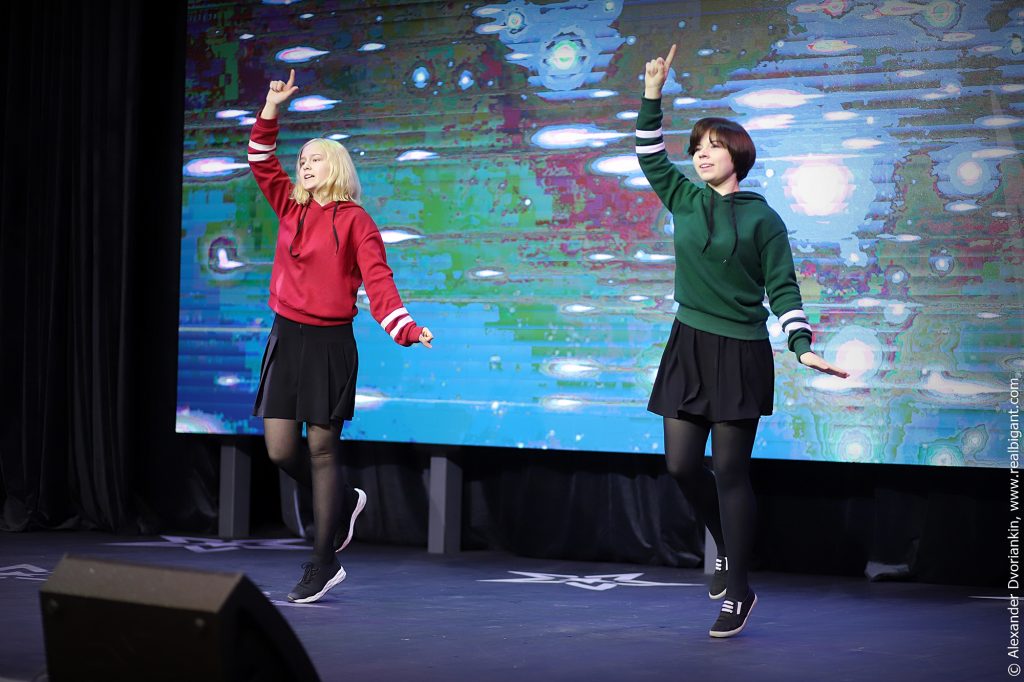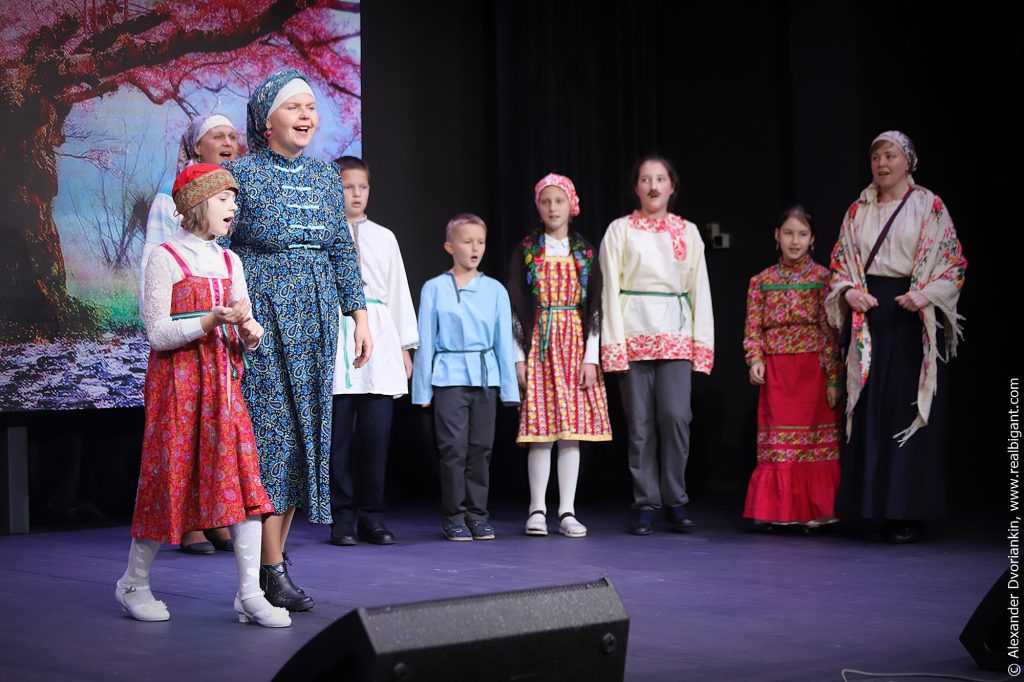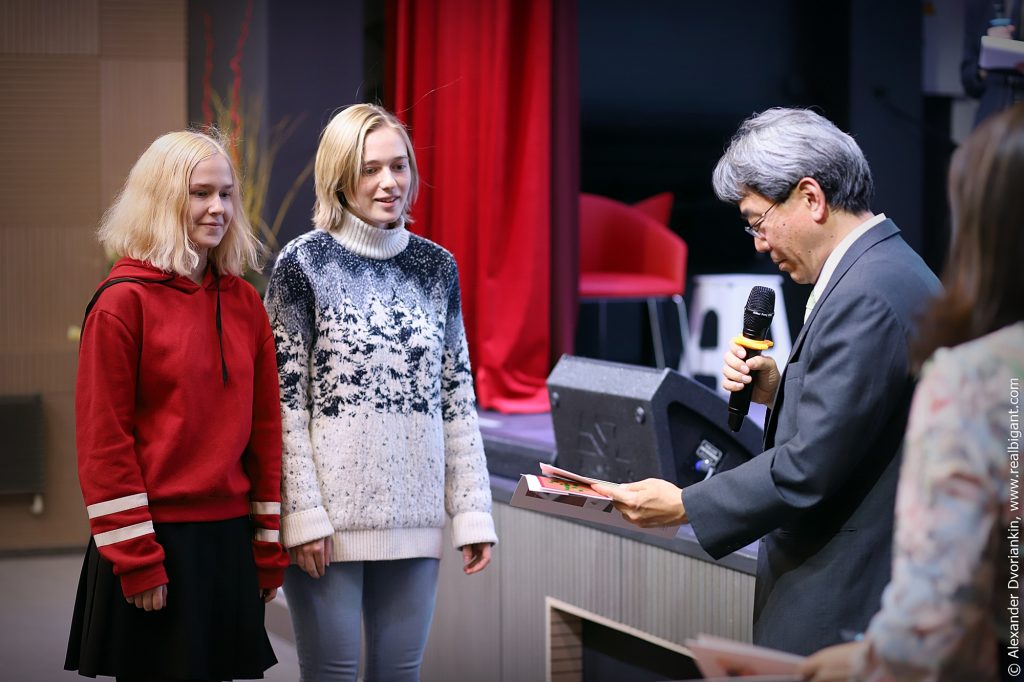 According to Mr Yamomoto, the Russian and Japanese leadership have reached an agreement stating that the cultural exchange between the two countries is vitally important and should be maintained in the future.