On February 14—15, MCU participated in the International Seminar "Improving Pre-school Education Quality at Kindergartens" arranged in collaboration with The World Bank and The Institute of Preschool Education Research, Berlin (PadQUIS gGmbH).
The Seminar was attended by the teachers and staff of MCU, Moscow Psychology and Teaching Center, Moscow Center for Education Quality, International Teaching Academy of Pre-school Education, as well as by the representatives of educational institutions from 16 regions of Russia.
The first day of the Seminar comprised the reports on Russian and German research findings of pre-school education quality, discussions of the role of quality in pre-school education and the role of internal and external quality assessment for development of pre-school institutions. Professor Wolfgang Tietze, Head of PadQUIS gGmbH and the Pre-school Education Department of The Free University of Berlin, talked about the Catalogue of Pre-school Education Quality that was recently published in Russian. Professor underlined that the professional community must achieve consensus of opinions on education quality and stated that teachers must embrace the new concept of a child as an active participant of the educational process.
Wolfgang Tietze and Dörte Mülheims, management counsillor and 'Structogram' teacher, presented the QuIK Program of internal assessment designed for teamwork among kindergartens and improving education quality. During the 2-day Seminar the participants role played the 7 steps of the Program: they learned how to analyze a situation and conduct self-assessment, to count team achievements, to develop a quality profile for a kindergarten, to choose, define and approve the quality objectives, plan further work, and reflect upon the outcomes.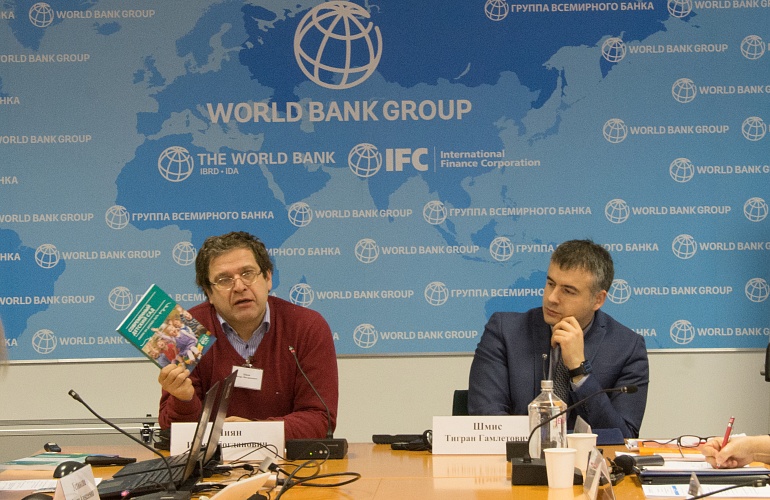 Dörte Mülheims highlighted that the quality objective must answer the question "Why does a child need it?" and promote the improvement of conditions at kindergartens. The German colleagues emphasized the importance of team work and group discussions at every stage of education quality improvement.
Our goal is to create discussion opportunities to clarify various issues. The approach we suggest is not top-to-bottom but expanding from the inside and upwards, involving people at all levels. This is how teams are established to strive for the best for our children. 
To conclude, Professor Tietze explained what is the German Quality Mark, its criteria and principles. He talked about the openness, neutrality and universality of the German Quality Mark.
The Quality Mark does not feature any particular school. It has a wide application area and many education experts are engaged in its development. 
The participants of the Seminar held a fruitful discussion on applying teamwork methods, development of local systems for pre-school education quality improvement, as well as joint research projects.