Dr Monica White, Associate Professor in Russian and Slavonic Studies, will visit MCU to hold a lecture Russian studies in the Anglosphere: who, what and how? The discussion will be dedicated to the highs and lows of working in the field of Russian studies in the English-speaking world.
Dr Monica White is a keynote researcher in the field of Byzantine studies and ancient history of Rus. She received her PhD degree at University of Cambridge, Department of Slavonic Studies in 2005, and currently works as Associate Professor at the Faculty of Arts, University of Nottingham.
Based on her experiences at universities in the UK and USA,  Dr Monica White will talk about the general trends in the field of Russian studies and share highlights from her own research.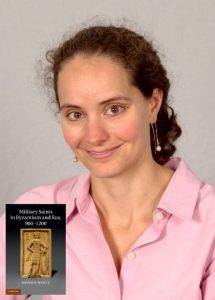 Venue
Assembly hall, 5B Malyj Kazennyj pereulok, Moscow.