In the end of August Professor Wolfgang Tietze, a prominent international expert on pre-school education, arrived in Moscow with an academic visit. Professor Tietze, Doctor of Pedagogy, is the managing director of the research institute PädQUIS in Berlin that focuses on education quality.
Professor Tietze met with his colleagues from MCU's Institute of System Projects — the Institute's Director Igor Shiyan, Senior Researcher Nikolai Veraksa, Head of the Educational Infrastructures Laboratory Elena Ivanova and Head of the International Relations Department Daria Milyaeva. The scientists discussed the key issues of pre-school education in Russia and the world, and the new Master's degree program for pre-school teachers. Here is a brief interview with Professor Tietze.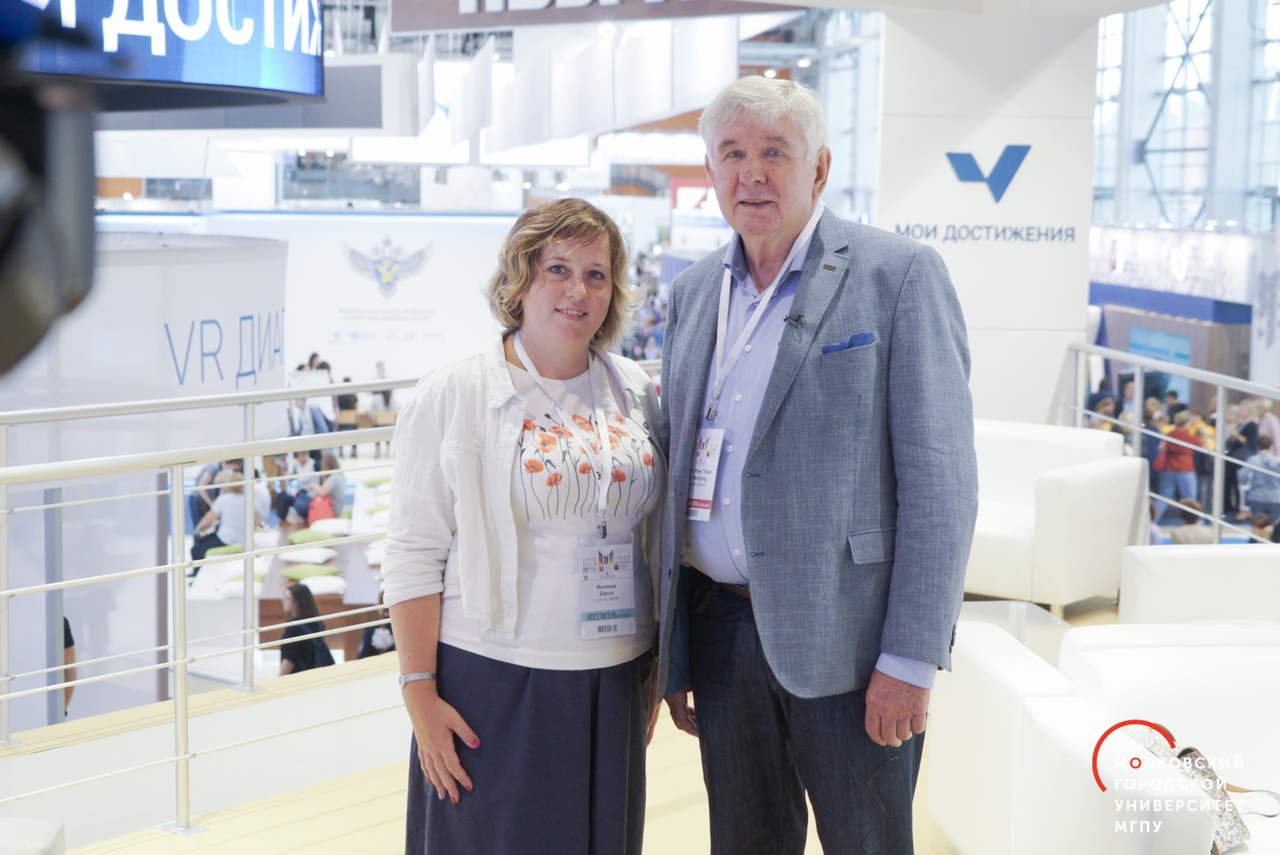 What are the challenges that face the pre-school education in the world and particularly in Russia?
I think one of the big challenges in the world is that every child has an opportunity for schooling. Unfortunately, this is not true in many countries, and the quality of pre-school education is not that good. I do not know that much about the situation in Russia, but probably it is the same as with us: we do not have enough places for kids, especially in day nurseries. This is a challenge for parents when they are both employed. What we need to do for the European countries and Russia as well is, firstly, to create more places for kids and, secondly, to improve the education quality.
MCU implements Master's degree programs on design and expertise of pre-school education. In your opinion, what are the competences that should be in priority for teachers' training?
One of the biggest challenges for teachers is to individualize their work. This means understanding of the needs of different individuals: teachers have to observe kids and have enough time to conclude what are their individual needs. This is one of the important competences we must have in teacher education.
You mentioned the importance of cooperating with the children's parents. Can you elaborate on the kind of cooperation that is required?
Pre-school education implies that we must care both for kids and their parents. It is assumed that many parents are not able to educate their kids, therefore we need to support them from institution.
Do you think that the services of pre-school education should be offered by state kindergartens or by private commercial institutions?
I think it is not very important if a kindergarten is privately or state run. What we need is quality, regardless of the type of institution. Also, education in private kindergartens must be affordable for parents. However, a split system often means that some people have enough money to afford a private kindergarten instead of a public one. This is not what we really want for our countries. We want quality education for everybody at acceptable price.
In your opinion, what is the appropriate age for a child to start going to a kindergarten?
It is an interesting question. I can say that there is no single age. You can have kids as young as one year old in the kindergarten provided that you have very nice teacher-child ratio: not too many kids for one teacher. The number of kids for one teacher can increase when they get older. I mean that we have to adapt our education system to the age and needs of our kids.
On August 30, Professor Tietze held a report at the Global Forum 'City for Education', where he elaborated on these issues, especcially focusing upon assessment of pre-school education quality and methods of its improvement.
Besides, in 2018 a book by Professor Tietze 'Assessment and Improvement of Pre-school Education' was published in Russia thanks to the efforts of Nikolai Veraksa and Alfia Dorofeeva, a famous author of children's teaching methods. The book contemplates the outcomes of the large-scale survey of pre-school education quality using ECERS scale conducted in Germany in 1999. On the basis of this survey, the researchers were able to shape a relevant pattern of the current state of pre-school education and the methods for its development and improvement.