On October 9 MCU received a delegation from Education University of Hong Kong and Minin University (Nizhny Novgorod). The Education University of Hong Kong is a publicly funded tertiary institution dedicated to the advancement of teaching and learning, through a diverse offering of academic and research programmes on teacher education and complementary social sciences and humanities disciplines.
The delegation visiting MCU included President Cheung Yan Leung Stephen, Vice President Lui Tai Lok, Associate Vice President; Dean of Graduate School Lo Sing Kai, Chief of Staff and Assistant Registrar of Graduate School Ms Poon Sin Yi Teresa.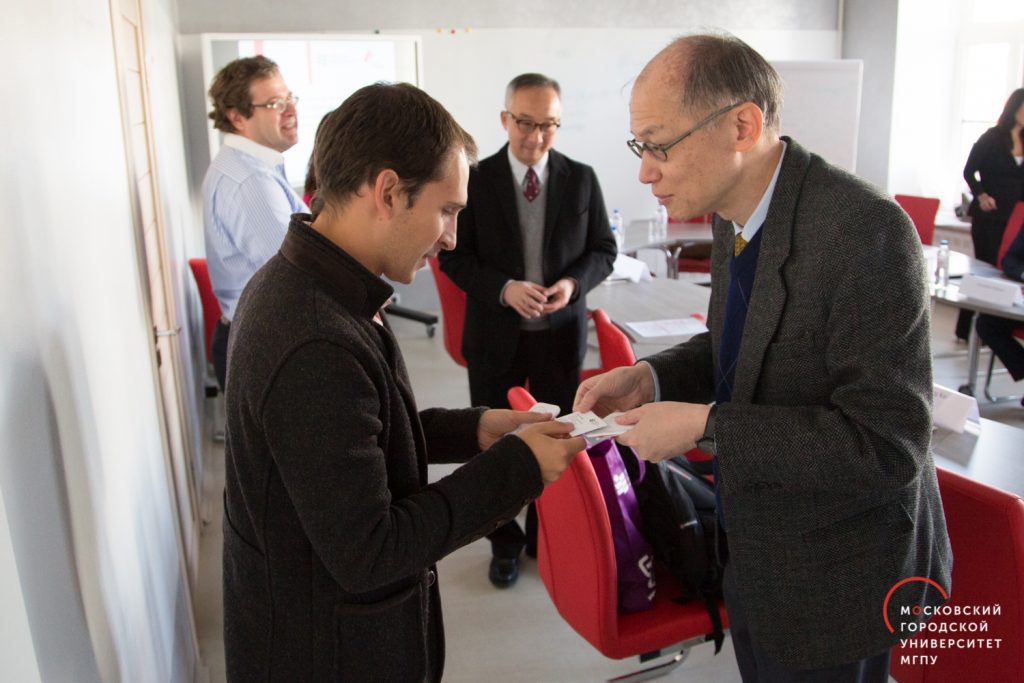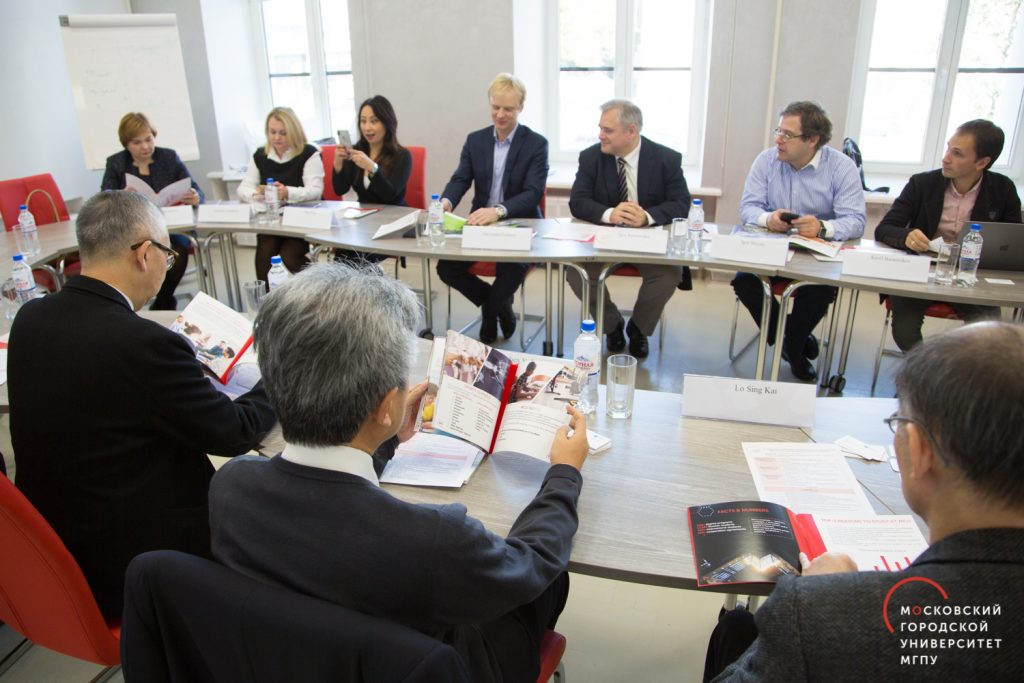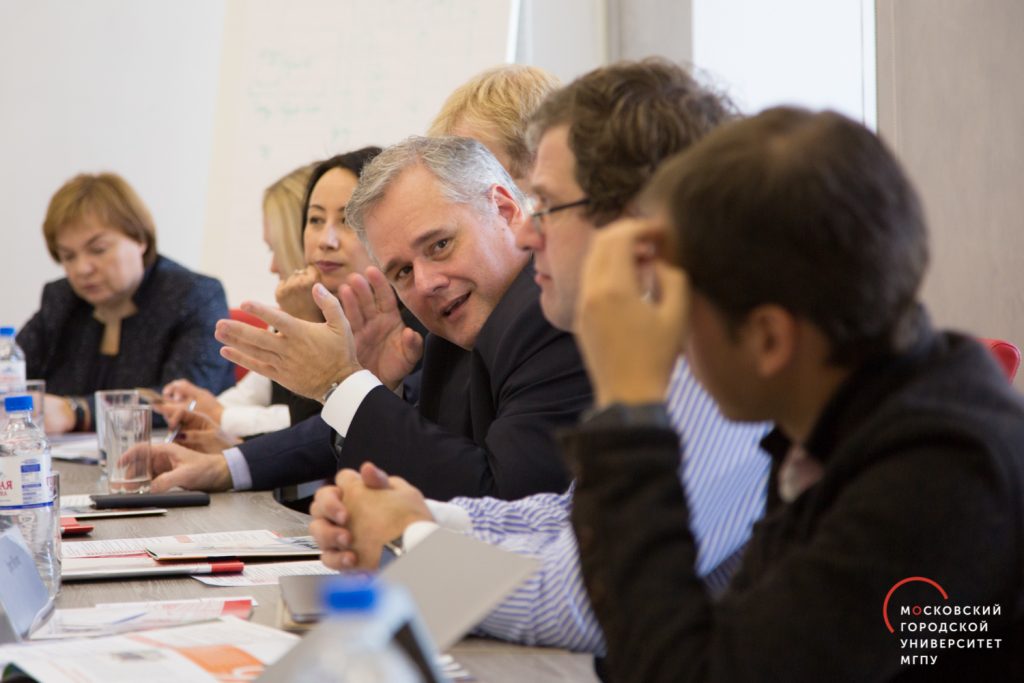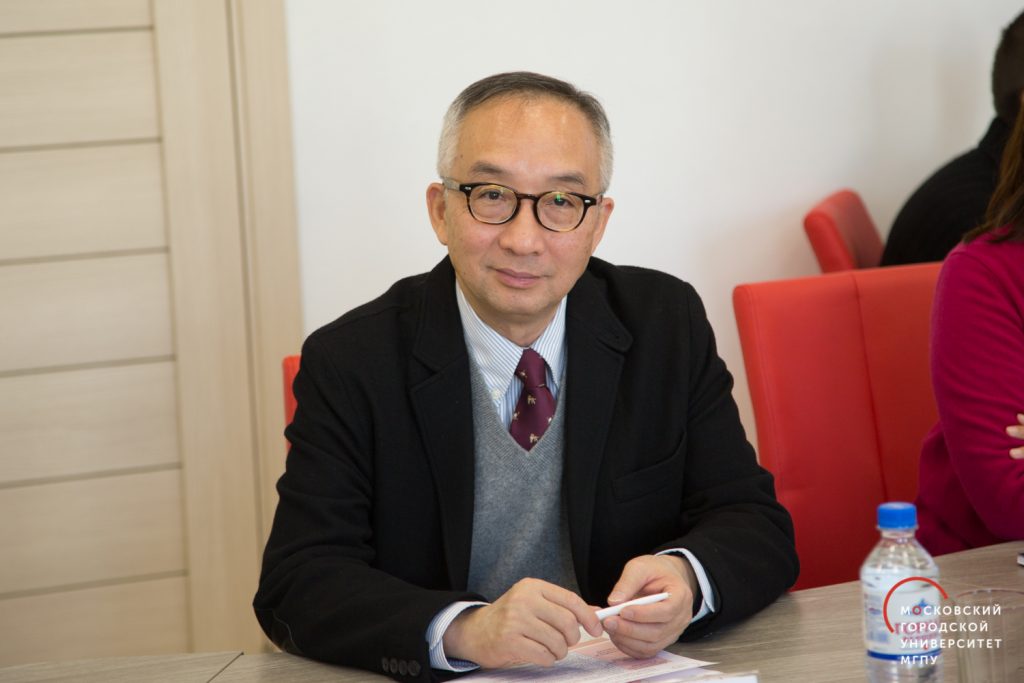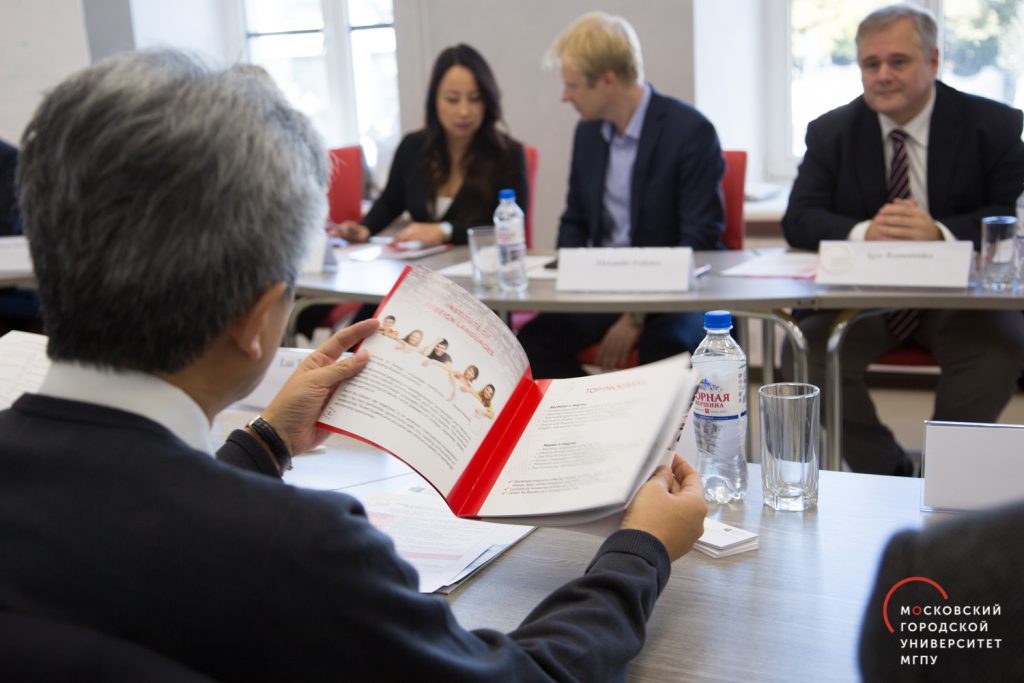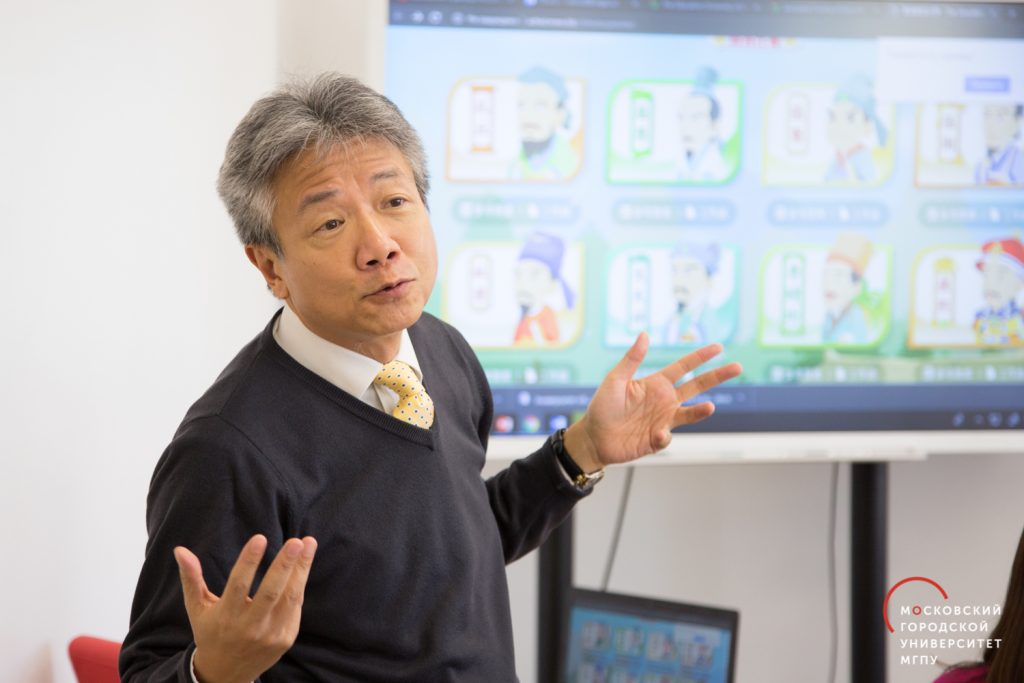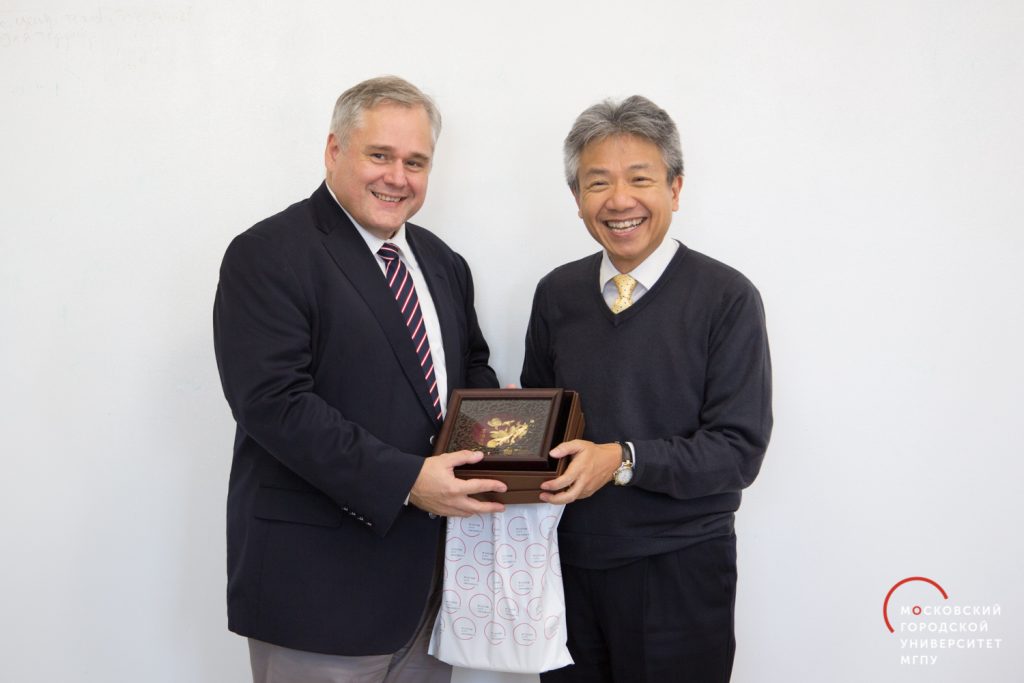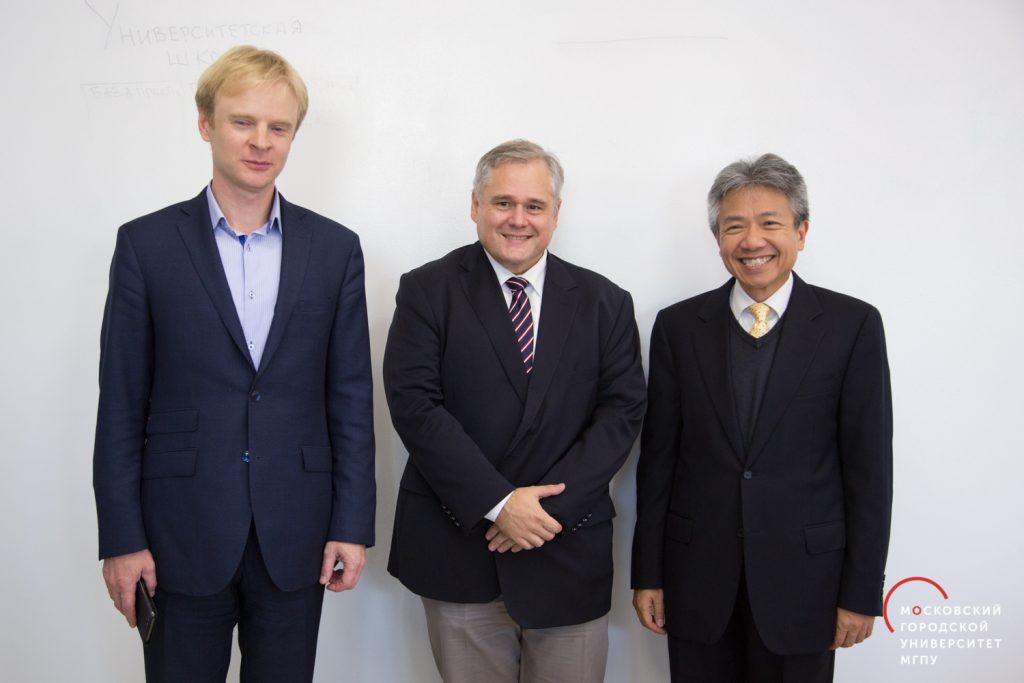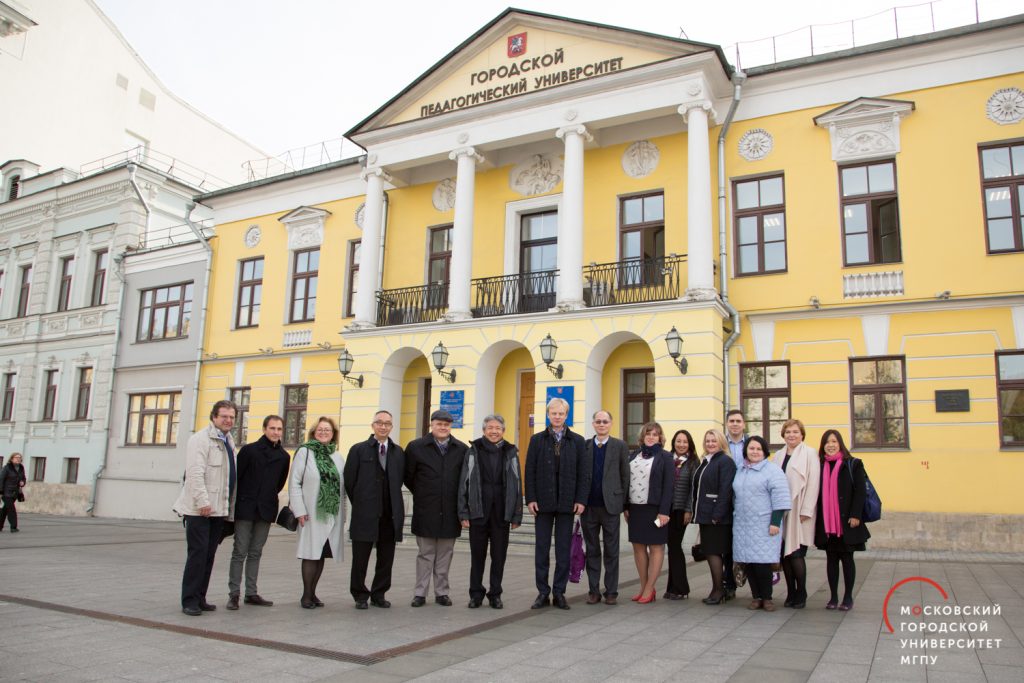 From the Minin University's side was Rector Alexander Fedorov, Director of the Institute for Strategic Research and Development in Education Elena Ilaltdinova, Director of International Affairs Office Tatyana Lebedeva, Director of Foreign Languages Center, Rector's Advisor Olga Kim.
From the MCU's side the delegation was welcomed by Rector Igor Remorenko, Vice Head of Institute of System Projects Igor Shiyan, Head of Department for Strategic Development Kirill Barannikov, Head of International Relations Department Daria Milyaeva, Vice Head of the Department of Chinese Language Valentina Vashkyavichus and Professor of Institute of Foreign Languages Irina Tverdokhlebova.
The parties discussed prospective areas of cooperation and exchange programmes.