MCU participated in the 7th Baikal International Education Forum that took place in Ulan-Ude, Buryat Republic, on August 15-17, 2018. The Forum that was dedicated to education quality involved more than 300 participants representing 46 regions of Russia, as well as international guests.
The Forum comprised 3 days of presentations, round tables, discussions and workshops.
August 15 was dedicated to the round table discussions, such as:
Upgrading Education Management
Developing Education Infrastructure: digitalization, future scenarios
Education Quality: global trends, challenges and perspectives
Supporting educational projects by President's Fund
Training the young: new opportunities for local professionals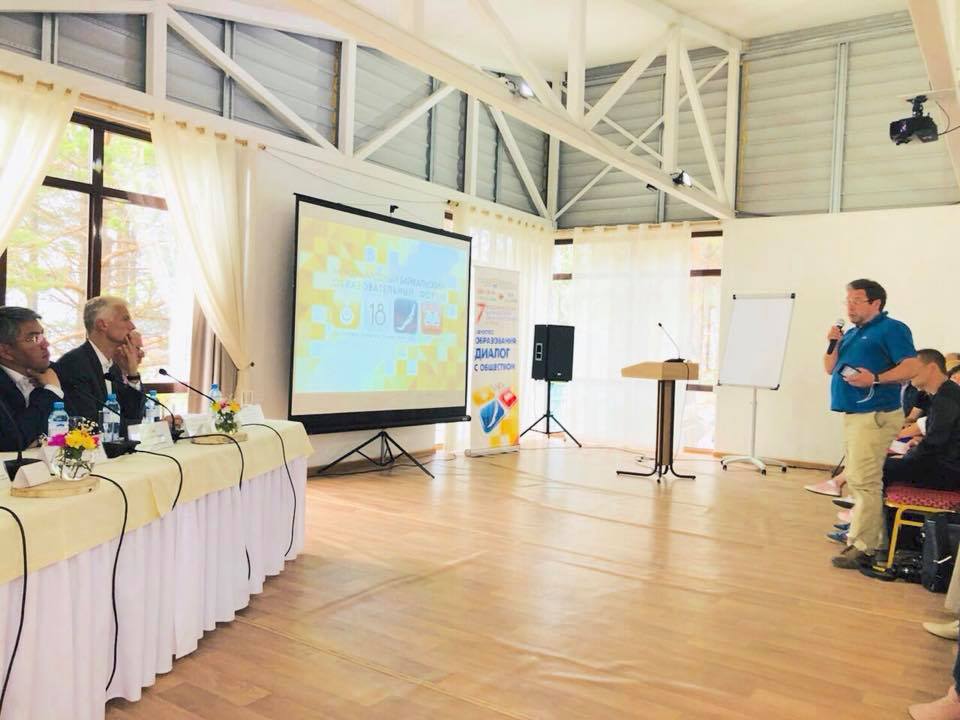 On August 16, the participants set off on a guided tour around Buryat educational institutions, visiting the towns of Kizhingaa and Gusinoozersk. August 17 started with the round table discussion in the village of Gremyachinsk, which is located at the shore of Lake Baikal.
One of the key speakers of the Forum was Andreas Schleicher, Director for the Directorate of Education and Skills, Special Advisor on Education Policy to the Secretary-General at the Organisation for Economic Co-operation and Development (OECD) in Paris. Prof. Schleicher is the developer of the famous PISA test that is used for knowledge and skills assessment of students around the world. The round table headed by Prof. Schleicher was dedicated to the issues of contemporary challenges in the education quality assessment, development strategies for education quality assessment and shaping of the Education Quality Council with the Federal Education and Science Supervision Service.
MCU was represented by Igor Shiyan, Deputy Director of the MCU Institute of System Projects. Prof. Shiyan spoke about the pre-school education quality.
The Baikal Education Forum was established in 2009, and since then has become a major open platform for discussion of acute national and global educational issues, and sharing best practices.