Professor Erik De Corte from University of Leuven, Belgium, will hold an open lecture at MCU within the Days of the International Academy of Education organized by HSE, MСU, and MSUPE.
Professor Erik De Corte works at the Center for Instructional Psychology and Technology at KU Leuven where he conducts research on learning and teaching of problem-solving and learning skills; design and evaluation of powerful learning environments; mathematics learning and teaching.
The lecture that will be presented at MCU on May 21 is dedicated to learning design, and especcially to creating powerful learning environments for self-regulation skills.
Professor De Corte will cover the following issues:
Review of the new perspectives on the goals of school education
Explanation of the positive relationship between self-regulation and student learning
Design of learning environments for improving students' self-regulation skills
Teachers' challenges in applying self-regulated learning and self-regulated teaching
Effective strategies that will enable teachers to develop self-regulation skills in students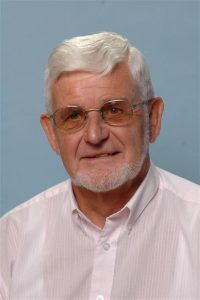 The lecture is aimed at students, young researchers, current and future teachers and anyone interested in design of learning environments.
Venue
Lecture hall 226, 5B Malyj Kazennyj pereulok, Moscow, Institute of Foreign Languages.