A teleconference between the MCU Institute of Foreign Languages and the University of Nottingham took place on April 25 as part of the international project 'Translating Russia: a window to language and culture'.
The meeting was a round table discussion on the concepts of Russian culture, namely work in Russia and England, where MCU first and second year students and the Nottingham University students learning Russian talked on the modern professions, prestigious in their countries.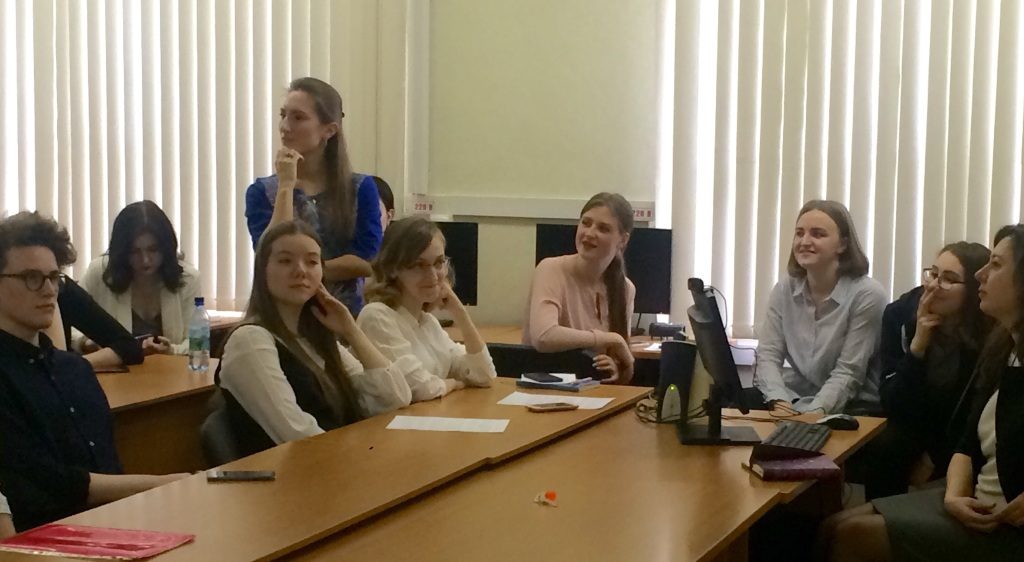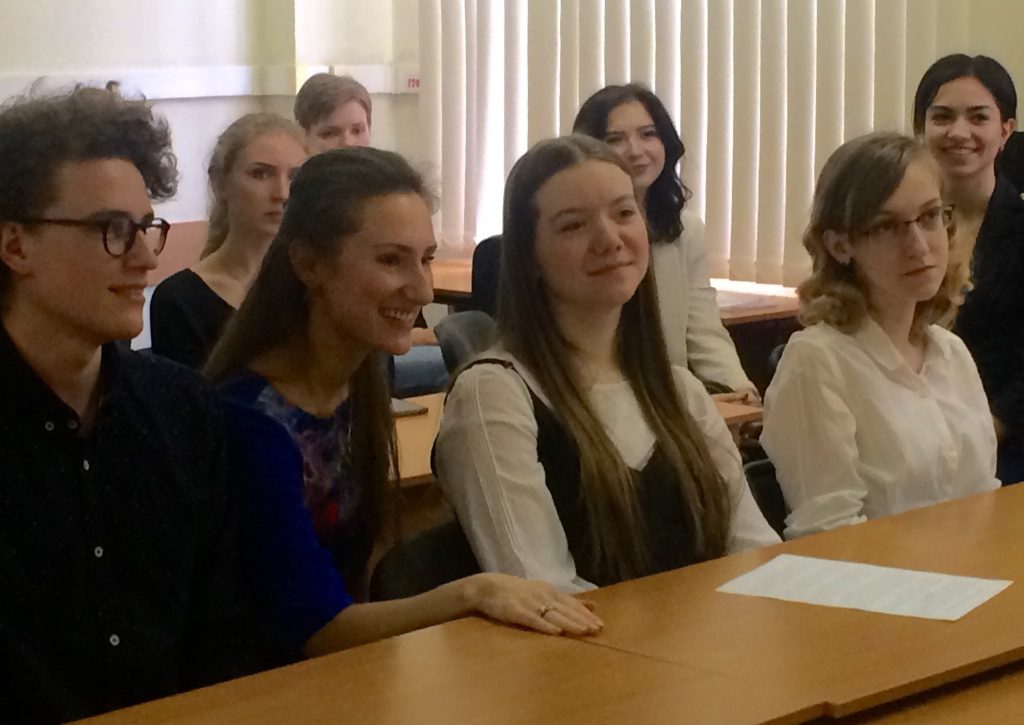 The students shared their opinions answering the following questions:
Is the university studies always relevant to the future career?
Is it reasonable to decide on future profession at the age of 18?
How to choose a university or study course?
 Do age stereotypes affect chances for employment?
What age is reasonable to finish studies and start working?
Is it OK to work during studies?
How to choose a career in the modern world?
What is the influence of globalization on profession choices?
In the course of discussion, the students managed to reveal national and cultural contexts, specific for their native countries. Some topics reflected cultural differences of our peoples based on different traditions and mind-sets, some, on the contrary, emphasized the common way of thinking of modern young people.
The meeting has been arranged by the Department of English Language Teaching Methods and Business Communication, namely Galina Abramova, Elena Mikhaleva, and Natalia Mukhina.
We are grateful to the University of Nottingham for enthusiasm and support and to all students who participated in the discussion.