On May 26, Asian Studies experts and MCU graduates met with the Japanese-learning students to share some job-hunting tips for finding employment in Russia and Japan and experience of work in major Japanese companies.
The first report was presented by Natalia Ageyeva who spoke about the history of the modern Japanese corporate system, differences between job-hunting processes in Russia and Japan, and successful strategies of communicating in Japanese.
Next, Tatiana Khlebovich and Mikhail Skovoronskikh talked about aspects of business communication, drawing examples from their hands-on experience of real speech and business emails.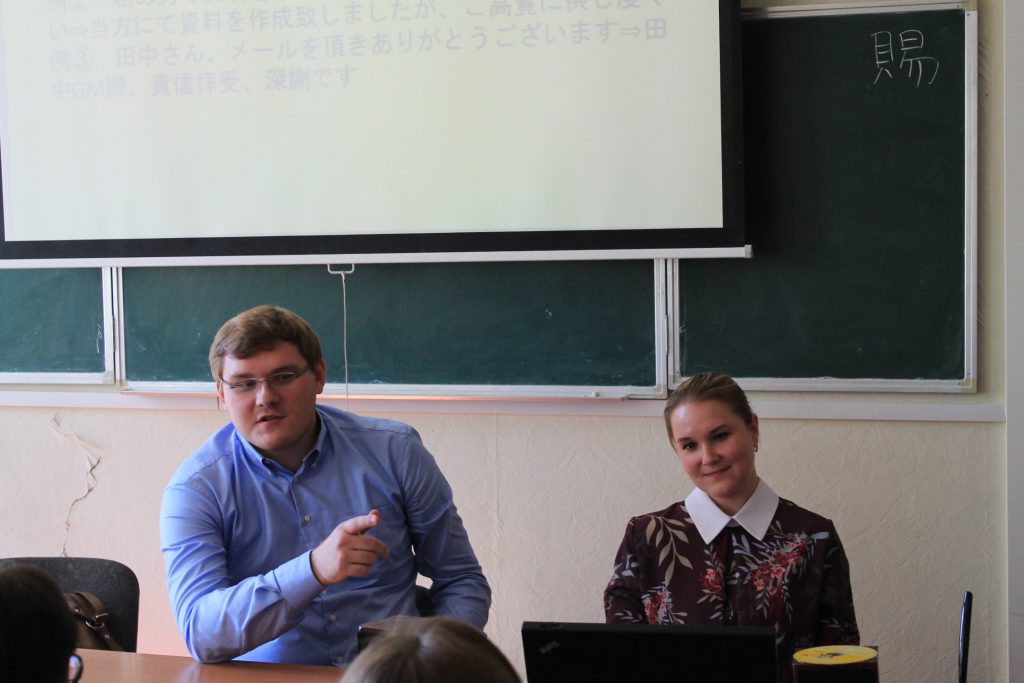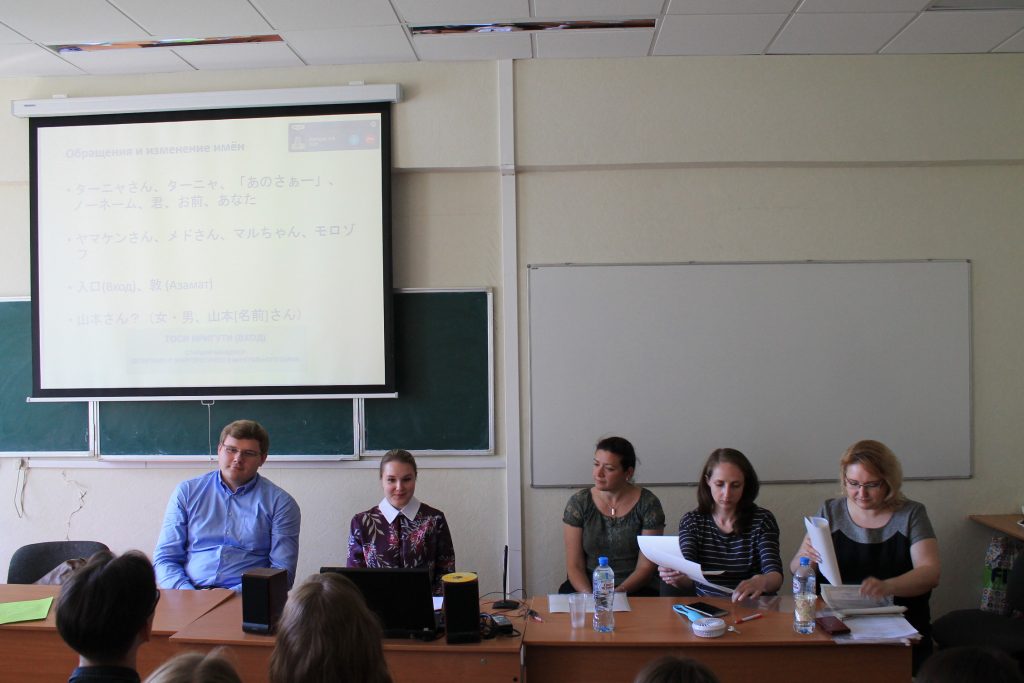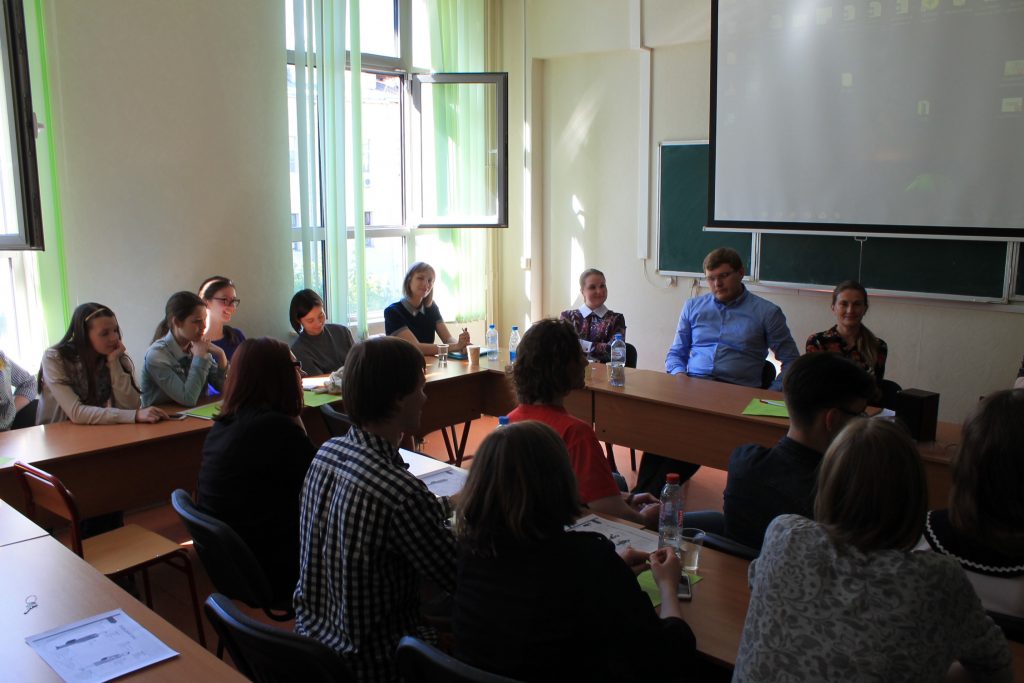 Evgeny Demochkin, Bachelor's graduate, shared his story of taking job interviews in Russia and via skype.
During the second part of the meeting, the students were shown videos recorded by those graduates who are currently working in Japan. Valeria Isafarova and Kirill Isafarov talked about the usage of keigo in daily life and at work. Ekaterina Son shared her experience of work in a one-man company.
After listening to reports, the participants were offered drinks and snacks. They had a chance to talk to the experts in a less formal atmosphere, asking advice on various career opportunities.
The round-table discussion was arranged by the Japanese Language Department as part of a series of orientation meetings aimed at informing students on future employment.