On May 24-26, the International Conference 'A Talented School for Talented Students' was conducted in Italy within the framework of the project 'Strategies for Gifted and Talented Pupils' Teachers'.
The Conference was arranged by the University of Verona, Italy, together with the biggest European educational network 'European Pole of Knowledge' that unites more than 4000 educational institutions, including 3000 schools.
Keynote speakers of the conference included experts from the US, United Kingdom, Spain, Italy, India, Turkey, Bulgaria, Lithuania, Azerbaijan and Russia. Our country was represented by MCU experts Roman Komarov, academic secretary of Academic Council, and Elena Vostorgova, director of Start-Pro design and creativity center.
Roman Komarov held the report titled 'Developing creative potential: hard solutions prove useful' about systematic work on recognition and development of children's giftedness based on the research data periodically collected by MCU.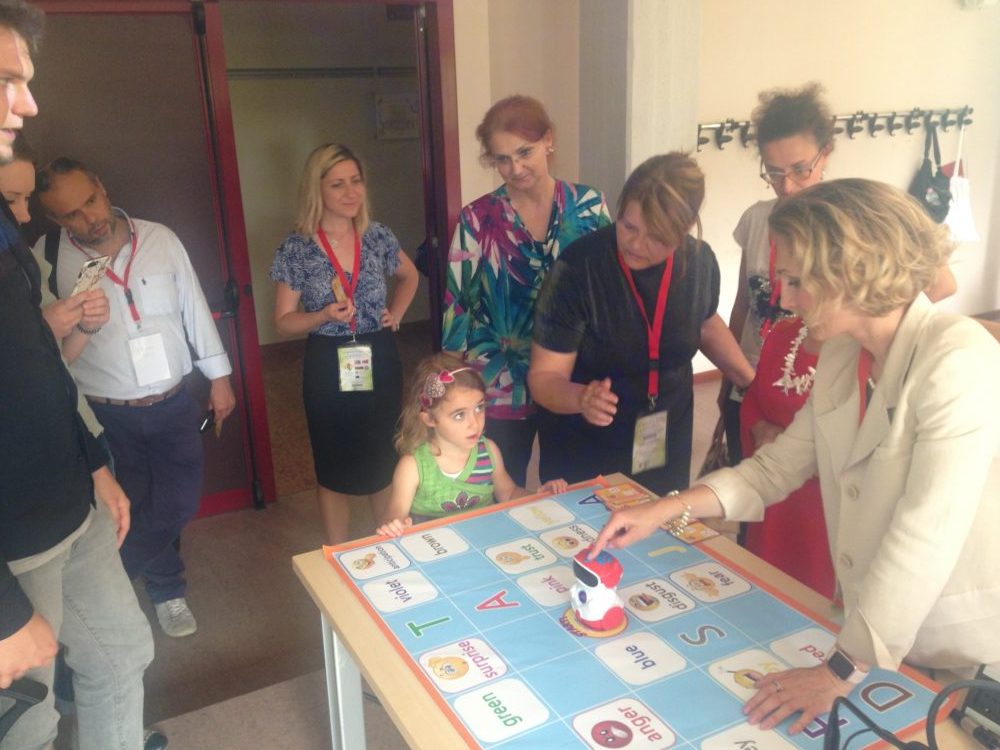 Elena Vostorgova presented a workshop 'Developing emotional intelligence by means of robots in extended education environment'. For the first time European audience witnessed the original game 'EI-robot' used at Start-Pro center to develop emotional intelligence of children aged 7 to 10. The interactive DOC robots by Clementoni make the lessons interesting and live. During the game children learn to identify and control basic emotions, and DOC robots help to develop planning skills and spatial thinking.