Being an active partner of the Erasmus+ student exchange program, this September MCU welcomed a student from Bulgaria, Dima Genova, for the fall semester.
Dima Genova is majoring in Japanese at Sofia University in Bulgaria. In this interview she shared her experience of living in Moscow and studying at MCU.
Why did you decide to participate in the Erasmus+ program?
I heard a lot about Russia since when I was a child. I wanted to find out about this country for myself. When I started to study Japanese, from my teachers I learned that there is a great amount of research about Japan written by Russian scholars. I wanted to read these volumes in the original, but did not know Russian. That is why when I learned about an opportunity to spend an exchange semester in Moscow, I went for it. I had a chance to live in Russia, discover its culture, learn its language and improve my Japanese.
Were there many applicants willing to participate in the program?
We did not know much about the program almost until the application deadline. And it was quite unnerving to be pioneering in something. When we learned the details of the program, it was only one or two days left before the deadline. That is why many students were not sure whether it's worth to take a risk, and some of them did not manage to prepare the application documents in time.
However, there are already many applicants for the next semester, which I am really happy about.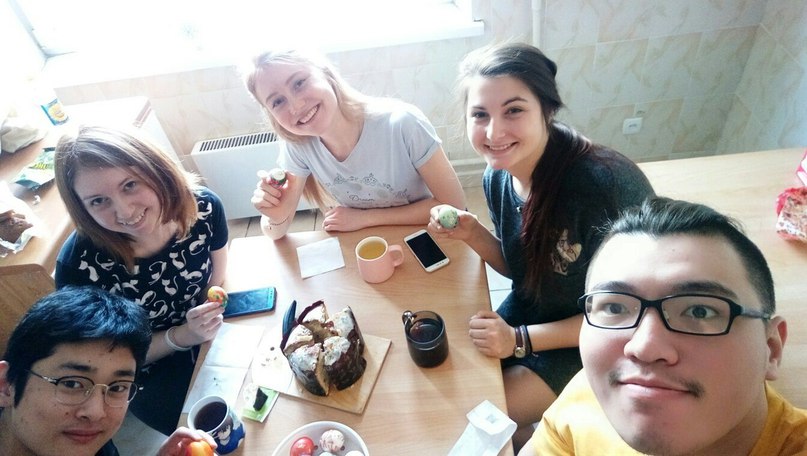 What documents did you have to submit?
I submitted my academic transcript, the Japanese language proficiency certificate, and the cover letter. Then I took an interview with my teachers and spoke about my motivation to go to Russia.
What is your impression of Russia?
I think living in Russia will definitely broaden one' horizon. The experience I gain here makes me stronger. Besides, I have many opportunities to learn more about my favourite Russian writers and their work, visit the museums and places they lived in.
Do you like it at MCU? Is it much different from your university?
I think MCU is a great place to study. The people here are very open and supportive, it is easy to make friends. The teachers were very patient while explaining to me, a person who does not speak Russian, Japanese grammar and set phrases. I really appreciate it.
Speaking of differences, here the focus is mostly on written translation to Japanese, which we do not do a lot at Sofia University. In Russian textbooks the rules are explained and illustrated with examples, which makes them easier to grasp. We do not have textbooks in Bulgarian and have to study in English, which sometimes makes it hard.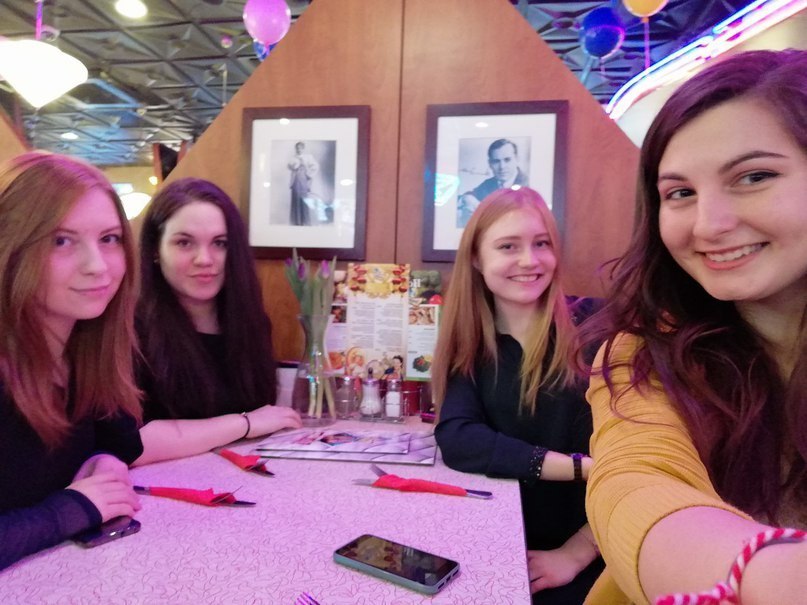 Is it hard to learn Japanese via a foreign language?
Learning Japanese is very hard indeed, and explanations in a foreign language do not make it easier. However, Russian and Bulgarian are very much alike and I manage to grasp the essence. If I do not understand something, my groupmates are very kind to explain it to me in English.
Did you encounter any dificulties after arrival in Russia?
Yes, I couldn't buy a local sim-card, and it took me some time to figure out how to pay for mobile services and student dormitory. I did not have an account in any Russian bank, so I often had to ask my Russian friends for assistance.
Was there anything that turned out easier than you anticipated?
Understanding Russian turned out to be much easier than I thought. I did not know Russian before I came to Moscow. However, the Russian and Bulgarian words are very much alike, which eased the understanding. On the other side, the Russian grammar is very difficult, and there is much for me to learn.
Will you recommend participating in the program?
Certainly! It is a wonderful opportunity to improve one's English, Russian and Japanese, make new friends, visit beautiful places, discover a new culture, as well as become smarter, stronger, and more open-minded than before.