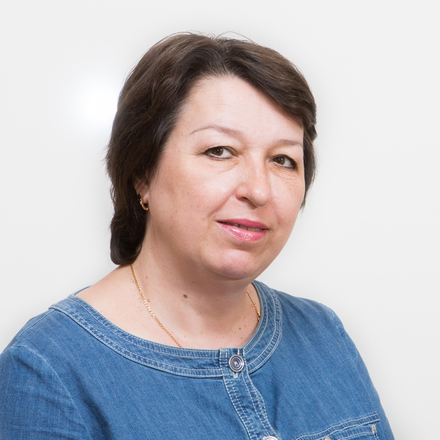 Alla Schepilova
Leadership
Post: Director of the Institute of Foreign Languages
Academic credentials: Doctor of Pedagogy, Full Professor
---
+7 (495) 607-16-02
SchepilovaAV@mgpu.ru
---
Courses
Theoretical Grammar of French Language, Modern Technologies in Assessing Education Received in a Foreign Language, Theory of Teaching in Multiple Languages
Selected Publications
Article: Cognitive Approach in Linguistic Didactics: History and Perspectives. Peer-reviewed journal MCU Vestnik, 2013.
Article: Foreign Language as a Subject at School. Peer-reviewed journal Foreign Languages at School, 2013.
Multi-author book: Teaching Foreign Languages: Traditional and Modern Methods. Titul, 2010.
Book: Communication and Cognitive Approach to Teaching French Language as a Second Foreign Language. Fundamental Theory. Moscow, 2003.