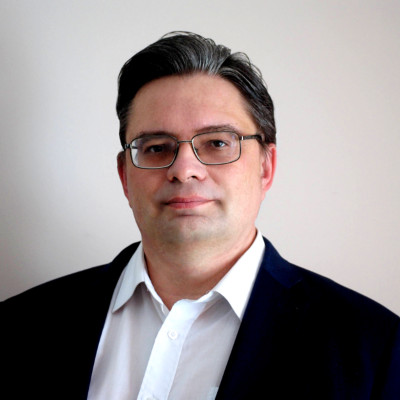 Boris Yarmakhov
Leadership
Post: Academic Supervisor of the Data Analysis Center, Associate Professor at the Department of Education Informatization
Academic credentials: Candidate of Sciences (PhD) in Philosophy, Associate Professor
---
---
Selected Publications
IMPROVING THE EFFICIENCY OF DEVELOPING META-SUBJECT SCENARIOS IN THE MOSCOW ELECTRONIC SCHOOL BY MEANS OF EDUCATIONAL ANALYTICS
Lavrenova E., Yarmakhov B.
Education and City: Education and Quality of Living in the City. The Third Annual International Symposium. Moscow, 2021. P. 3002.
A RECOMMENDATION SYSTEM FOR BUILDING SCHOOL TEACHERS' MULTIDISCIPLINARY SKILLS
Kupriyanov R.B., Lavrenova E.V., Patarakin E.D., Yarmakhov B.B.
European Proceedings of Social and Behavioural Sciences. Conference proceedings. London, 2020. P. 1212-1221.
COMPUTATIONAL PEDAGOGY: THINKING, PARTICIPATION, REFLECTION
Patarakin E., Burov V., Yarmakhov B.
Lecture Notes in Educational Technology. 2019. P. 123-137.
AN INNOVATIVE APPROACH TO COLLABORATIVE DOCUMENT IMPROVEMENT
Burov V., Patarakin E., Yarmakhov B.
Proceedings of the IADIS International Conference Web Based Communities and Social Media 2012, IADIS International Conference Collaborative Technologies 2012. 2012. P. 191-194.
A CROWDSOURCING MODEL FOR PUBLIC CONSULTATIONS ON DRAFT LAWS
Burov V., Patarakin E., Yarmakhov B.
ACM International Conference Proceeding Series. Сер. "ICEGOV 2012 – 6th International Conference on Theory and Practice of Electronic Governance, Proceedings" 2012. P. 450-451.