The Career Service is aimed at supporting MCU students and alumni in terms of employment, career development, and internship opportunities. We provide assistance within the following focus areas:
Students and alumni
Consulting on efficient behavior strategies on the job market, practical job search methods, self-introduction techniques, writing CV and cover letters.
Providing support on employment issues
Arranging job fairs, career days, and professional workshops offering wider career opportunities for MCU students and alumni
Providing information on the current tendencies at the field-specific job markets, updating on new jobs and internships
Disseminating promotion information on further education and career development options
Providing access to the database of available job and internship opportunities
Arranging student internships within the MCU's structural departments
Apply online for an internship at MCU
Employers and partner organizations
Collecting and updating the database of job-seeking alumni and available job positions and internships offered by partner organizations
Collaborating with employers on job-relevant issues, providing access to the alumni database
Coordinating structural departments on the procedure and implementation of student internships
Cooperating with the government offices, employment bureaus, non-profit associations on developing employment potential and streamlining job-seeking procedures
Collecting and processing employment statistics to provide accountability to the municipal officials and the MCU leadership
Search for job offers in the MCU Career group on Vkontakte or on the MCU's page on Head Hunter.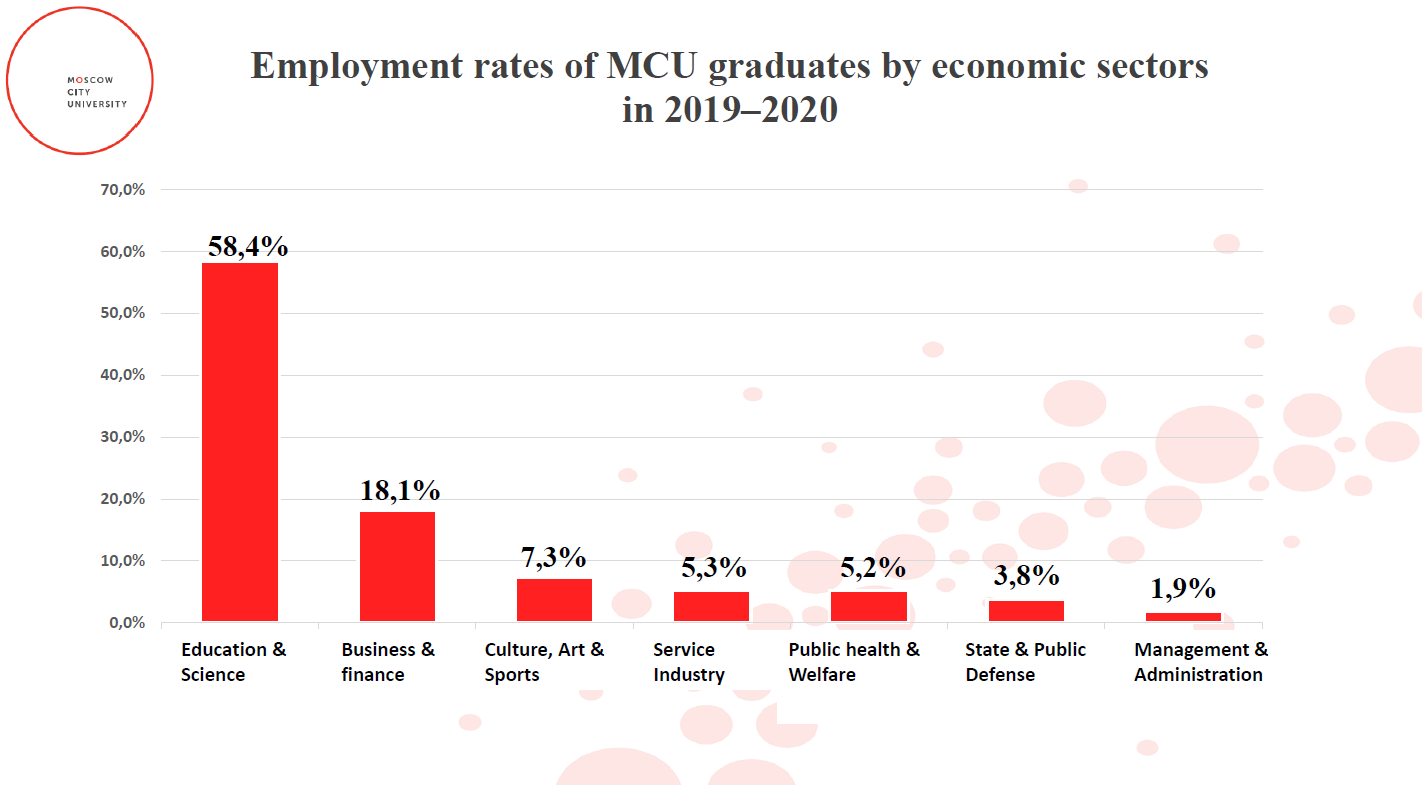 Contacts
Email: careera@mgpu.ru
Address: Room 2402, 4/2 Vtoroy Selskohoziajstvenny proezd, Moscow, Russia
---
MCU launched the 2020–2021 certification of student teachers within the city educational project 'Moscow's Teacher Certificate'.
---
07.12.2020
My Career will provide students and alumni with an opportunity to find the job of their dreams.
---
04.12.2020
The Institute of Secondary Vocational Education tests a tool for precise and unbiased certification of the faculty's qualifications.
---
04.12.2020