莫斯科市立大学俄中语言合作中心
莫斯科市立大學俄中語文合作中心
Russian-Chinese Cooperation
莫斯科市立大学俄中语言合作中心
Moscow City University Center for Russian-Chinese Cooperation
(专为以汉语为母语者提供的俄文学习)
2008年俄中语言合作中心 (The Center for Russian-Chinese Cooperation) 成立,其主要招收对象是中国大陆、台湾、香港、新加坡以及其他以汉语作为母语的国家的学生。
本中心的宗旨是让华语学生学习俄语及俄罗斯的文化和历史。我们接受来自目前已成为合作伙伴的大学的学生,也很欢迎其他对俄语感兴趣的学生加入。无论是一学年、一学期还是暑期班(包括八月和七至八月两种)的不同学制我们都有提供。
俄中语言合作中心是由莫斯科市立大学(Moscow City University)中文系(Chinese Language Department)的俄文教学组整合而成的。系上老师皆为俄语以及俄国文化、文学、历史方面的专家,拥有博士学位,且大部分能说一口流利的中文(方便沟通,同时能够开设翻译和口译等课程)。
我们不仅接受俄语水平很高的学生(已学习俄语三年左右或硕士生),也接受初学者。通常一次会安排二至三个班级。
我们还为学员提供舒适的住宿环境。宿舍格局以2+3为主:即每个套件包含两个房间,大房间安置三张床位,小房间安置两张床位,外有独立卫浴和走廊;水电费包含在住宿费用之内。
中国大陆和台湾地区的几所知名大学是我们的长期合作伙伴,每年固定选派学生送往俄罗斯学习俄语,同时接受莫斯科市立大学汉语系的俄国学生到中国和台湾留学。当然,学生们也可以自己提交申请。其中交换生无需支付任何的学费和住宿费。
语文合作中心主任   耿华教授
语文合作中心副主任   NADEZHDA 副教授
关于费用(如果名额超过合作约定人数或自行申请的学生):
一学年:4,350美元(学习),或是260, 000卢布(2018年3月的定价;每年按照九月份的汇率计算)。
一学期:2,200美元(学习),或是130, 000卢布(2018年3月的定价;每年按照九月份的汇率计算)。
宿舍(2+3格局):每张床位每个月7, 000至8, 000卢布不等(不会超过134美元)。
暑期班(SUMMER SCHOOL):提供从一周到六周的选择,费用依当年度的公布为准,三周平均1300至1450 美元(含住宿费、参观费用等)。
我们的长期合作伙伴如下:
北京首都师范大学
上海外国语大学
上海复旦大学
浙江越秀外国语学院(绍兴)
苏州大学
南京大学
台湾中国文化大学
台湾国立政治大学
台湾淡江大学
目前仍继续与中国大陆、香港和台湾的其他大学进行合作案的协商。俄中语言合作中心也考虑接受来自个别学生或获得国家奖学金补助的学生申请。
我们的联系方式:
e-mail:     cc@mgpu.ru  联系:NADEZHDA 老师
莫斯科市立大學俄中語文合作中心
Moscow City University Center for Russian-Chinese Cooperation
(專為以華語為母語的學生所提供的俄國語文學習課程)
2008年起,俄中語文合作中心 (The Center for Russian-Chinese Cooperation) 成立的主要對象,即為中國大陸 、台灣、香港、新加坡以及其他同以華語(普通話 /國語)作為母語的國家的學生。
該中心的宗旨,是讓華語學生學習俄語及其文化和歷史。我們接受目前已成為合作夥伴的大學學生,也很歡迎其他對俄國語文感興趣的學生共同參加。無論是一學年、一學期還是暑期班(包括八月和七至八月兩種)的課程我們都有提供。
俄中語文合作中心是與莫斯科市立大學(Moscow City University)中文系(Chinese Language Department)的俄文教學工作組整合在一起。系上老師皆為俄語以及俄國文化、文學、歷史方面的專家,擁有博士學位,且大部分都能說一口流利的中文(方便溝通,同時能夠開設翻譯和口譯等課程)。
我們不僅接受高級俄語水平的學生(已學習俄語三年左右或碩士生),也接受初學者。通常一次會安排二至三組學員在中心學習。
我們還為學員提供舒適的住宿環境。宿舍格局以2+3為主:即每個單位包含兩個房間,大的安置三張床位,小的安置兩張床位,外有獨立衛浴和走廊;水電則已含括在住宿費用之內。
中國大陸和台灣的幾所知名大學是我們的長期合作夥伴,每年固定選派學生送往俄羅斯學習俄國語文,同時接受莫斯科市立大學漢語系的俄國學生到中國大陸和台灣留學。當然,學生們也可以自己提交申請。其中交換生無需支付任何的學費和住宿費。
語文合作中心主任   耿華教授
語文合作中心副主任   NADEZHDA 副教授
關於費用(如果名額超過合作約定人數或自行申請的學生):
學年:4,350美元(學習),或是260, 000盧布(2018年3月的比價;每年按照九月份的匯率計算)。
學期:2,200美元(學習),或是130, 000盧布(2018年3月的比價;每年按照九月份的匯率計算)。
宿舍(2+3格局):每張床位每個月7, 000至8, 000盧布不等(不會超過134美元)。
暑期班(SUMMER SCHOOL):提供從一週到六週的選擇,費用則依當年度的公布為準,三週平均1300至1450 美元(含住宿費、參觀費用等)。
我們的長期合作夥伴如下:
北京首都師範大學
上海外國語大學
上海復旦大學
浙江越秀外國語學院(紹興)
蘇州大學
南京大學
台灣中國文化大學
台灣國立政治大學
台灣淡江大學
目前仍繼續與中國大陸、香港和台灣的其他大學進行合作案的協商。俄中語文合作中心也考慮接受來自個別學生或獲得國家獎學金補助的學生申請。
我們的聯繫方式:
e-mail: cc@mgpu.ru 聯繫:NADEZHDA 老師
The Center for Russian-Chinese Cooperation (since 2008) is for the students from Mainland China, Taiwan, Hong Kong and Singapore, and also — from other countries whose native language is Chinese / Mandarin.
The aim of the Center is teaching Russian language, culture, history. We accept students from partner universities and also everyone who wants to study — for 1 semester, 1 academic year, the summer school (August, July-August).
The Center is integrated with the Chinese Language Department of MCU (its Russian section). Our teachers are professional experts in Russian language, culture, literature, history, with Ph.D. background, most of them speak Chinese perfectly (to ease the communication and to teach Translation / Interpreter classes).
The Center can accept students both with the advanced Russian language level (3-year or so students or MA students), and beginners. Usually 2-3 groups of students and trainees are studying in the Center at one time.
The Center provides students with a comfortable dormitory (accommodation in the units of two rooms: 2 + 3 students, a unit also includes a separate bathroom, corridor; electricity and water fees are already included in the accommodation).
The leading universities in Mainland China and Taiwan are our long time partners, sending the students and trainees to study and accepting the Chinese language students from MCU.
Also, for sure, the students can submit their own applications themselves.
Exchange students and trainees do not pay tuition and accommodation fees.
Vladimir Kurdyumov, Chief of the Center
Nadezhda Saltanova, Deputy Chief of the Center
The Fees
(if the number of students from a partner university exceeds the agreed or a student submits himself):
1 academic year – 4 350 US dollars (study), in rubles (paid in rubles according the rate for September), 260 000 Russian rubles for March 2018;
1 academic term – 2 200 US dollars (study), in rubles (paid in rubles according the rate for September), 130 000 Russian rubles for March 2018;
Summer school – from 1 to 6 weeks – the fee every year is set separately.
The dormitory (1 bed in the block 2+3) — 7 000 – 8,000 rubles per 1 month (not more then 134 US dollars).
Our long-term partners:
Capital Normal University, Beijing,
Shanghai University of Foreign Languages, Shanghai,
Fudan University, Shanghai,
Institute of Foreign Languages ​​Yuexiu, Shaoxing,
Soochow University in Suzhou, China
Nanking University, Nanjing,
University of Chinese Culture, Taipei,
National Chengchi University, Taipei,
Tamkang University, Taipei.
Now the negotiations are underway with some other universities in Mainland China, Hong Kong and Taiwan.
The Center also considers applications from individual students and students on state grants.
For more information please contact our Center by email: cc@mgpu.ru.
Contact person: (A.P.) Nadezhda Saltanova
Experience great time in Moscow!
Join our student community!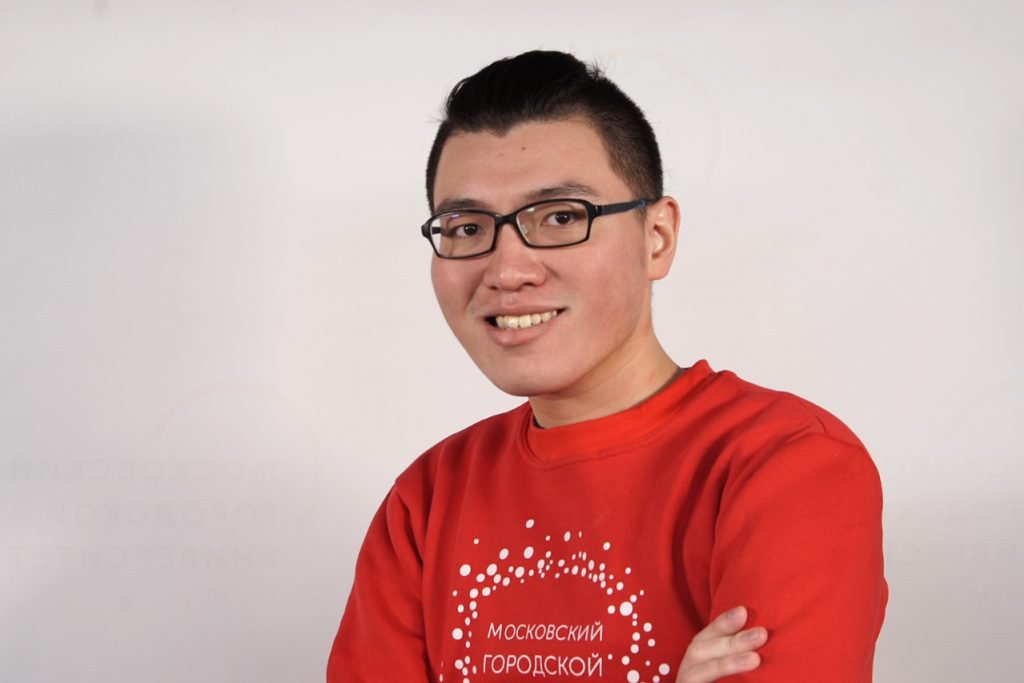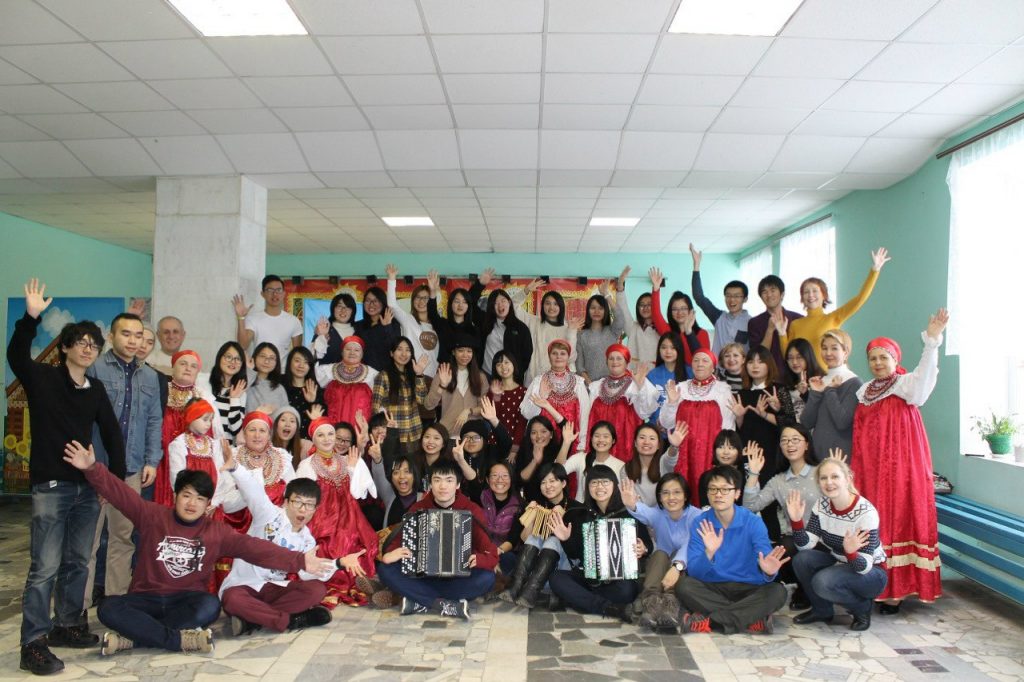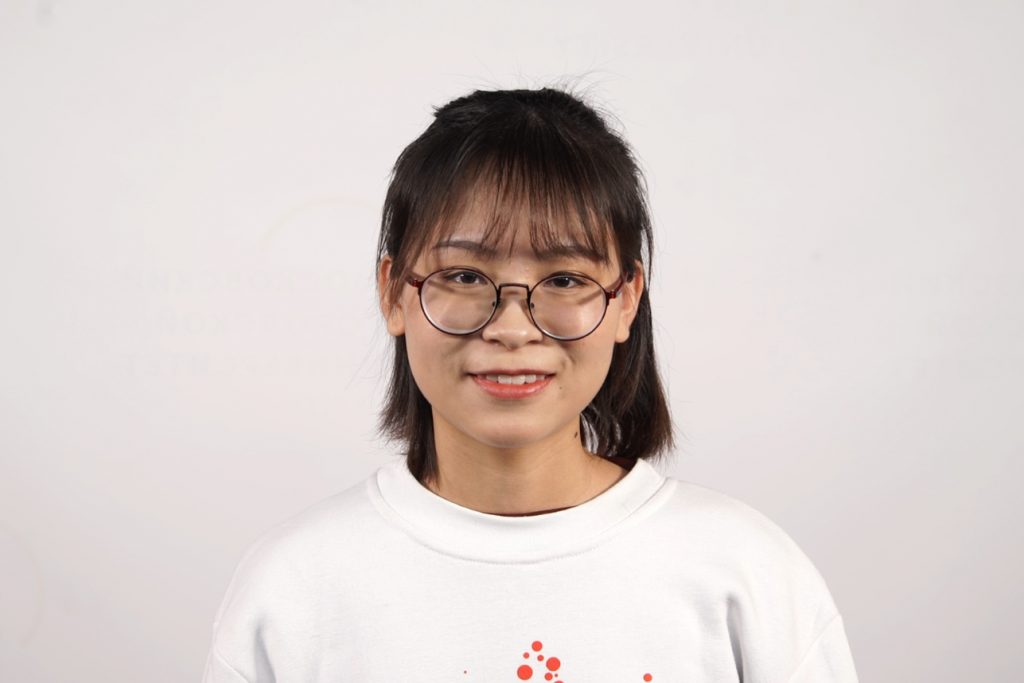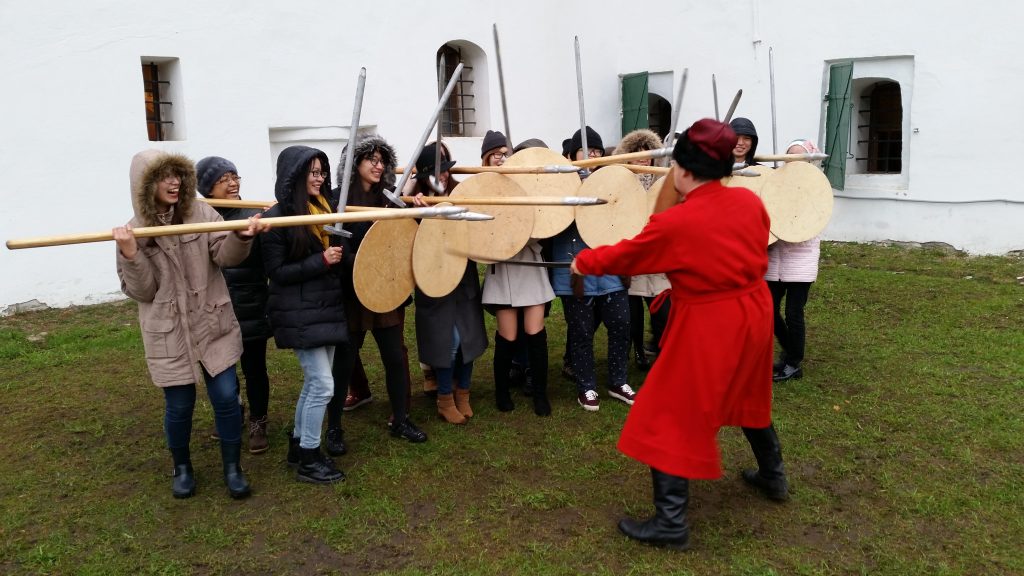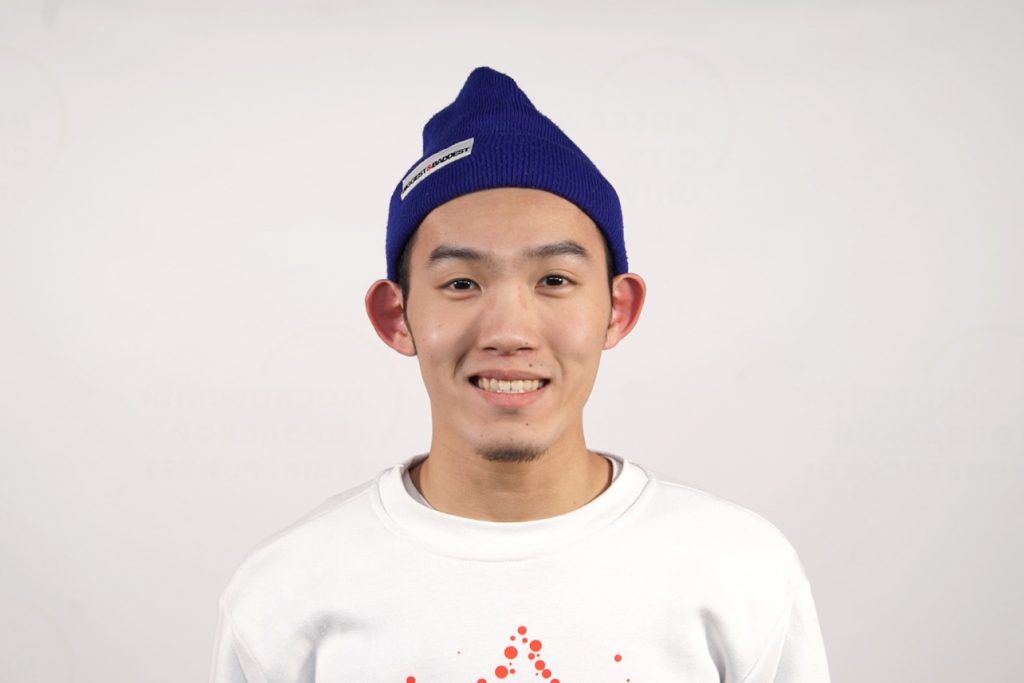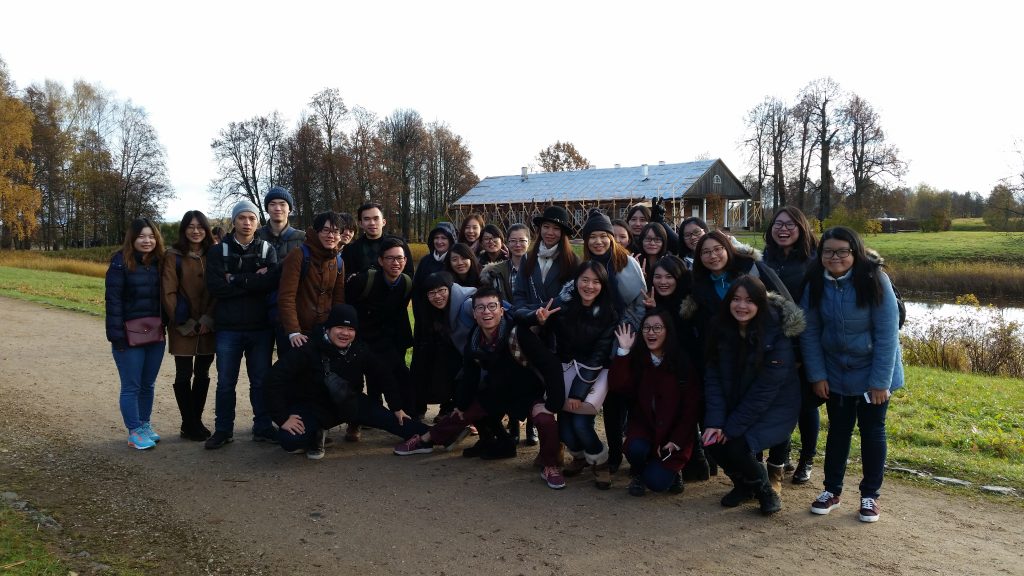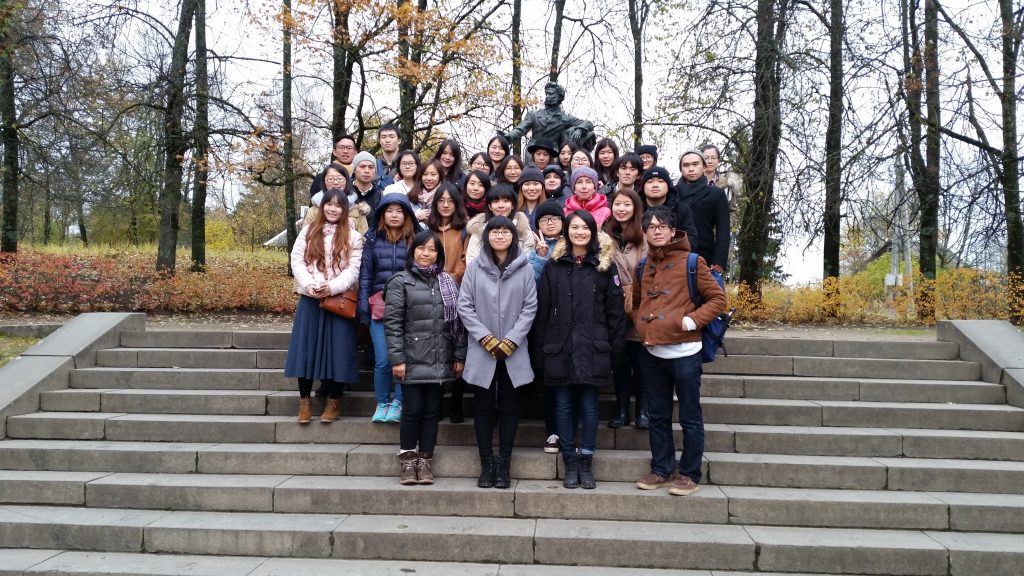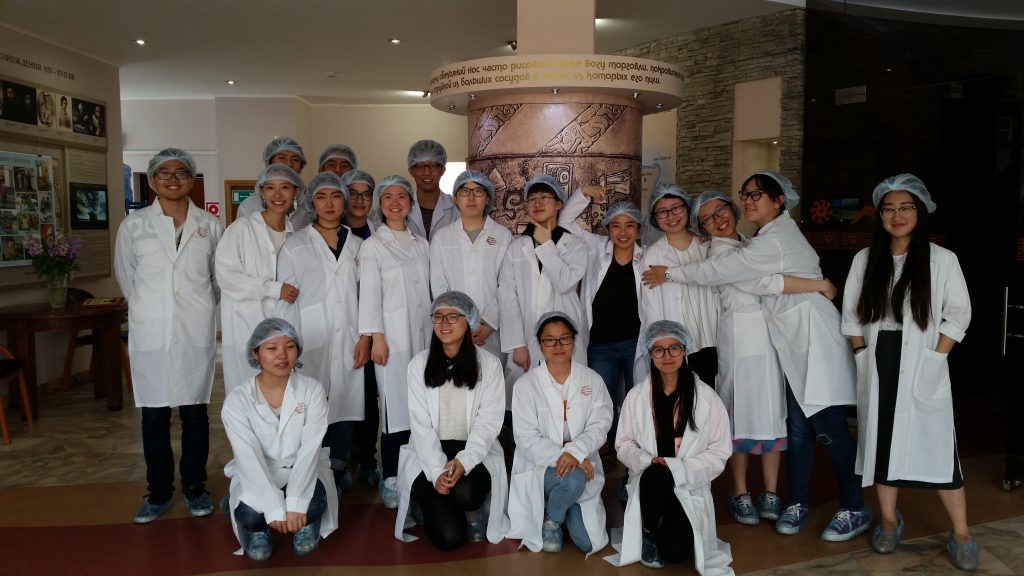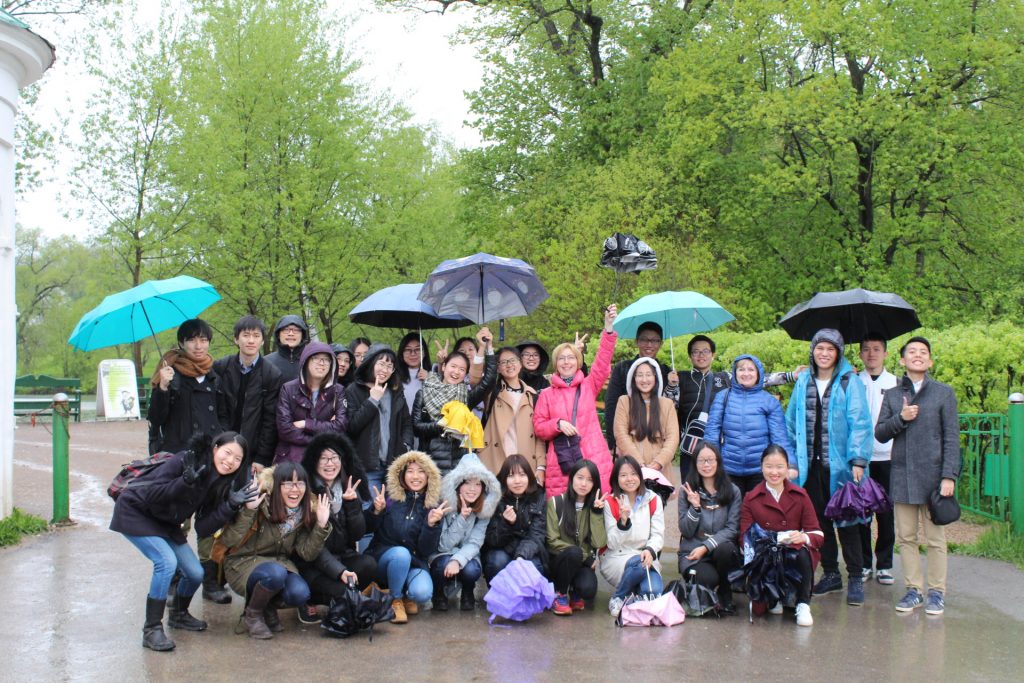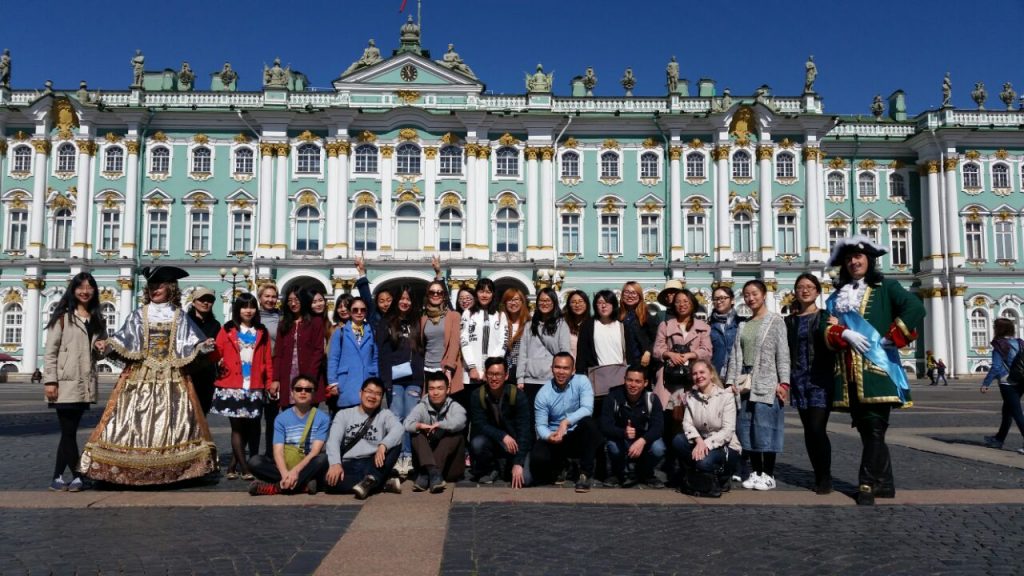 For more photos visit our Photo Gallery.